News
Tether's USDT Started To Show Signs Of Losing Peg Again: Report
125 days ago - Around
2

mins
mins to read
Key Points:
Tether's USDT selling shakes Curve and Uniswap pools, causing imbalances.
USDT stands strong despite uncertainty, holding over 84 billion tokens.
PayPal's PYUSD stablecoin launch could reshape the market, affecting competitors and pushing for growth and regulations.
Tether is facing difficulties now that USDT is in danger of losing its peg, according to the Kaiko report.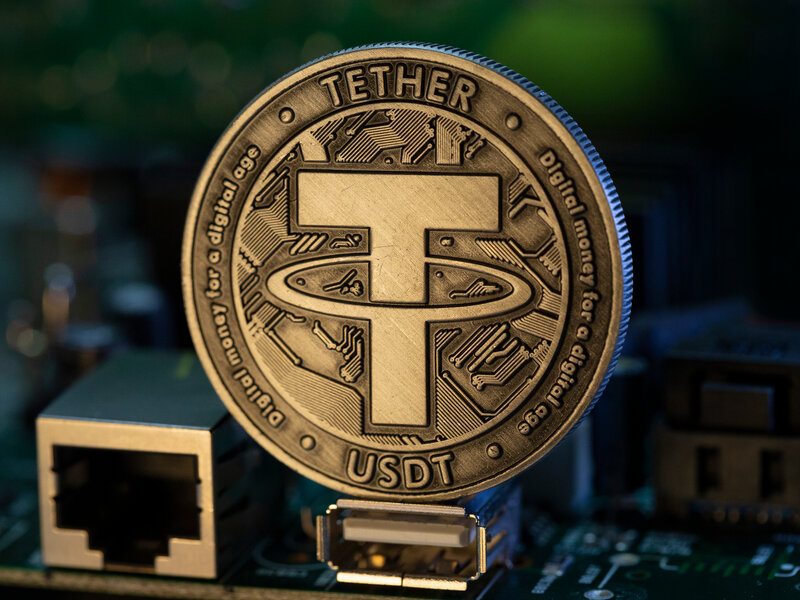 Over the past weekend, both Curve's 3pool and Uniswap V3's primary USDT-USDC pool encountered imbalances due to a surge in USDT selling. Uniswap saw approximately $40 million in selling, while Curve experienced around $35 million.
The imbalance is particularly pronounced in the Curve pool, which currently holds 60% of USDT. Concurrently, USDT experienced a slight dip below its dollar peg on several centralized exchanges (CEXs) in recent days, as per Kaiko.
The reasons behind this USDT exodus remain uncertain, as no apparent bearish catalyst has emerged. Interestingly, Tether recently reported significant Q2 revenues, suggesting a positive trajectory.
Tether's CTO, Paolo Ardoino, proposes the possibility of foul play, speculating a connection between the selling and Binance's listing of the new stablecoin FDUSD on July 26, issued by Hong Kong-based First Digital. However, such a correlation lacks supporting evidence.
Despite these developments, Tether's USDT remains the world's largest stablecoin, boasting a total supply exceeding 84 billion tokens. Moreover, the stablecoin sector has been enriched with PayPal's entry into the arena.
PayPal, the famous payment giant, introduced its stablecoin today. Ardoino asserted that the launch of PayPal's stablecoin (PYUSD) would not impact USDT, given its U.S.-specific launch, The Block reported.
However, Ardoino noted that if PYSDC were to foster positive influence in international markets and regulations, it could positively launch in international markets and regulations.
In contrast, Tether maintains its emphasis on emerging markets and countries. As the stablecoin landscape continues to evolve, these developments may reshape the dynamics of the market in unpredictable ways.
DISCLAIMER: The information on this website is provided as general market commentary and does not constitute investment advice. We encourage you to do your own research before investing.