Bitcoin
Bitwise Revamps Bitcoin ETF, Embracing Ethereum For Future Growth
112 days ago - Around
2

mins
mins to read
Key Points:
Bitwise transforms the Bitcoin ETF, incorporating Ethereum in line with industry shifts.
Ethereum-focused ETFs appear poised for SEC approval, potentially surpassing Bitcoin ETFs.
The prospect of Bitcoin ETF approval generates excitement, especially for the upcoming BlackRock Bitcoin ETF.
Bitwise, a prominent player in the cryptocurrency market, is making a strategic shift in its investment offerings.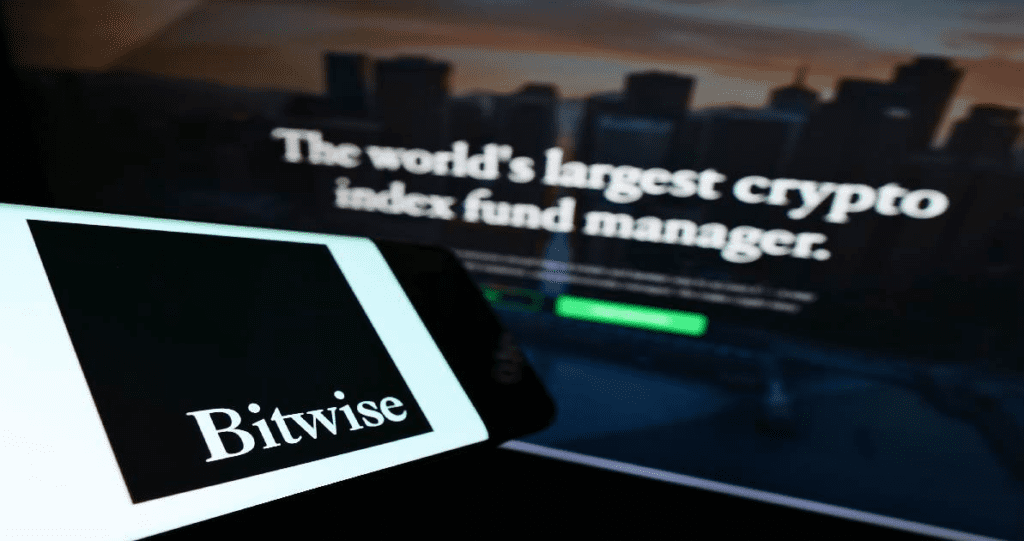 The company has submitted an updated prospectus to the US Securities and Exchange Commission (SEC) with the intention of transforming its Bitcoin futures ETF. The proposed transformation involves a transition from a Bitcoin-exclusive strategy to a more diversified approach, encompassing both Bitcoin and Ether.
This move mirrors a trend observed within the industry, as other major players like Valkyrie have also restructured their offerings to include Ethereum-focused ETFs.
According to the filing, Bitwise seeks to rebrand its Bitcoin Strategy Optimum Roll ETF to the Bitcoin and Ether Equal Weight Strategy ETF. This strategic pivot is further underscored by the alteration of the ticker from BITF to BTOP.
As Bloomberg ETF analysts James Seyffart and Eric Balchunas reveal, this transformation is set to take effect on October 9, coinciding with Valkyrie's similar initiative.
The development also sheds light on the regulatory landscape. Ethereum ETFs are gaining traction and are deemed more likely to gain approval from the SEC compared to their Bitcoin counterparts. Historically, the SEC, under the leadership of Chair Gary Gensler, has been cautious about approving Bitcoin ETFs.
Market experts speculate that the potential approval of a Bitcoin ETF could trigger a substantial surge in the cryptocurrency's value. Notably, investor attention is drawn to the anticipated BlackRock Bitcoin ETF.
Industry insiders estimate that the approval process for a Bitcoin ETF might span between 4 and 6 months. Major players such as BlackRock, Invesco, and Galaxy are all vying for a slice of the market.
DISCLAIMER: The information on this website is provided as general market commentary and does not constitute investment advice. We encourage you to do your own research before investing.