News
SEC May Approve Multiple Bitcoin ETFs Worth $50B At The Same Time: ARK Invest CEO
113 days ago - Around
2

mins
mins to read
Key Points:
Cathie Wood predicts a delay for ARK Invest's Bitcoin ETF approval and cites potential SEC simultaneous approvals.
The SEC's possible move to approve multiple Bitcoin ETFs simultaneously could balance the demand by $50 billion.
Market leaders like BlackRock, Fidelity explore Bitcoin ETFs; Grayscale advocates fairness in the approval process.
ARK Invest's CEO and CIO, Cathie Wood, anticipates the likelihood of a delay in the approval of ARK Invest's proposed spot Bitcoin ETF by the U.S. Securities and Exchange Commission (SEC).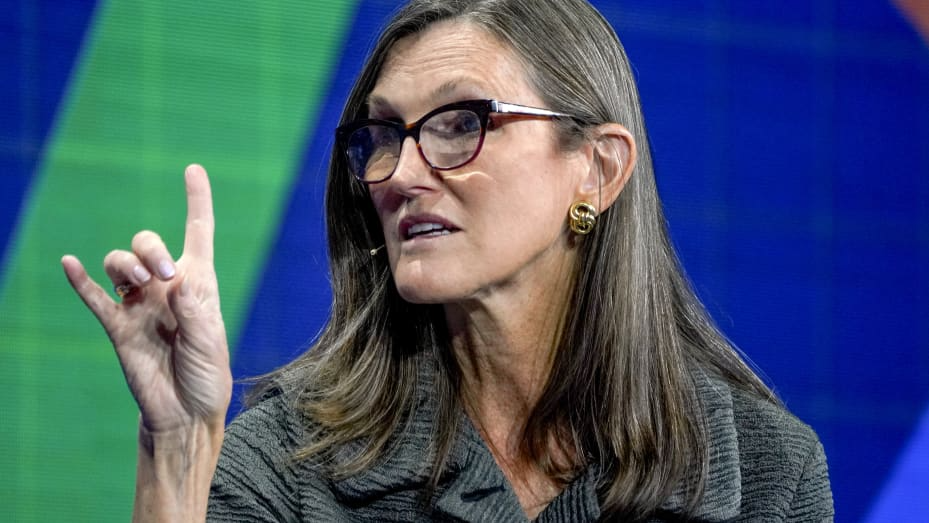 Wood's statement highlighted her expectation that the SEC would not meet the upcoming review deadline for the fund. According to Wood, the SEC might approve multiple Bitcoin spot ETFs concurrently, departing from its past reluctance.
In an interview with Bloomberg, she suggested that if the SEC decides to move forward with any pending applications, it could approve more than one ETF. ARK Investment Management, known for its active participation in cryptocurrency, submitted a Bitcoin ETF application in June, and Wood noted the possibility of several approvals simultaneously.
Initially asserting a leading position for potential approval due to the timing of their application, ARK now aligns with the idea of a level playing field for ETFs. Wood's revised stance could foster demand for upwards of $50 billion across various ETFs.
Market giants such as BlackRock, Fidelity, WisdomTree, VanEck, and Invesco have all submitted applications for similar products to ARK's proposed Bitcoin ETF. Differentiating these similar offerings will hinge on the issuers' marketing strategies, according to Wood.
The push for spot Bitcoin ETFs gains momentum as prominent asset management companies, including BlackRock and Fidelity, pursue BTC ETFs. Additionally, Grayscale, a significant cryptocurrency investor, urges the commission to consider approving all proposed spot Bitcoin ETFs simultaneously.
Wood's perspective resonates with Grayscale's proposal to avoid granting an advantage to any particular ETF. Grayscale, in legal conflict with the SEC regarding its Bitcoin Trust application, recommends concurrent approvals to ensure fairness among ETF applicants.
DISCLAIMER: The information on this website is provided as general market commentary and does not constitute investment advice. We encourage you to do your own research before investing.