It's no secret that social media personas and influencers have a colossal impact on many industries in the world, and that, of course, includes the crypto realm, which is often dramatically shaken up by any Elon Musk news. The billionaire entrepreneur, known for his ventures in Tesla and SpaceX, and Linda Yaccarino, the CEO of X.com, have become driving forces behind the success of meme coins like Dogecoin (DOGE) and Shiba Inu (SHIB). Leveraging the mighty power celebrities hold, Elonator (ETOR), a promising Elon-themed coin, has entered the vast crypto market, and it's bound to catch the attention of the most high-profile investors. Without any further ado, let's explore the boundless possibilities that lie in the board and deep crypto ocean.
Why Does Elon Musk Like Dogecoin?
In December 2013, Dogecoin, a whimsical creation of Billy Markus and Jackson Palmer, burst into existence. The inventors sought to poke fun at the rapidly expanding world of cryptocurrencies at the time, but little did they know that their light-hearted joke would be embraced with open arms by the online community drawn to its warm and friendly spirit. Often being affiliated with and impacted by Elon Musk news, DOGE rose to glory, and Dogecoin payments got accepted by major companies such as Tesla and Microsoft. And now, as it finds its way into the heart of X.com, the sky's the limit for this meme coin. The fact that it's poised for exponential growth cannot be argued, but one question remains: Why does Elon Musk like Dogecoin?
Musk's interest in the Dogecoin stems from its humorous and light-hearted nature, which he admires for bringing the "best humor" to the world of cryptocurrencies. His playful and humorous personality aligns with Dogecoin's meme-inspired origins, as it resonates with his affinity for internet culture. Additionally, Musk appreciates Dogecoin's decentralized structure, reflecting his belief in the importance of decentralization for the future of technology and finance.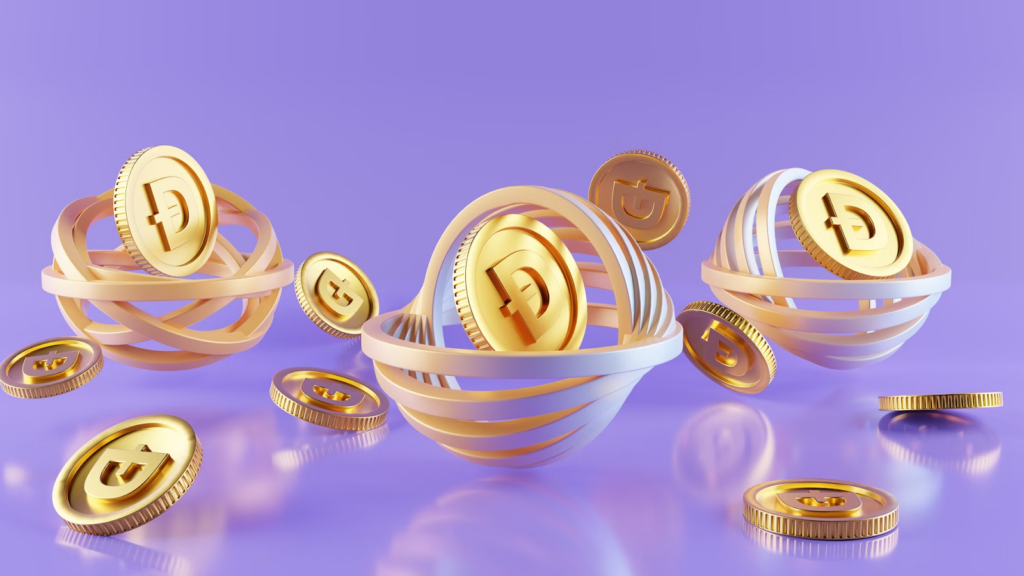 Twitter Loves Dogs & The Story of Shiba Inu
Shiba Inu (SHIB) has emerged as an enchanting and distinct player in the thrilling world of cryptocurrencies. Its captivating journey began in August 2020, when the enigmatic Ryoshi launched this unique project. SHIB stands out by embracing abundance with an astounding one quadrillion tokens, unlike other coins seeking scarcity. Its community-driven approach, inspired by genuine adoration for dogs, led to a recent Shiba Inu price surge, soaring around 9%. This meme coin's immense potential excites passionate supporters and reflects the power of spontaneous community building.
Linda Yaccarino, the new CEO of Twitter, has piqued the interest of crypto enthusiasts due to her apparent fascination with Shiba Inu. As the platform explores opportunities to monetize through the DeFi ecosystem, cryptocurrencies like Shiba Inu could play a crucial role in attracting new users and advertising prospects.
<< Buy The Next x100 Presale >>
Elonator Presale Will Unleash the Power of Elon the Terminator
Get ready for a thrilling ride with the Elonator token! It merges Elon Musk's visionary genius with the Terminator's unstoppable power, igniting a revolution in meme tokens. With smart contracts, anti-whale dumping features, and community-driven governance, Elonator is an indestructible force to be reckoned with!
Early investors are in for a promising opportunity with the ETOR presale, with its strong X.com marketing that might draw attention from high-profile figures like Elon Musk or Linda Yaccarino, which in turn will attract investor attention and partnerships. Historical data reveals substantial bumps in ROIs from such endorsements in crypto projects. As the crypto market evolves, these influential endorsements become a driving force, fueling growth and widespread adoption of cryptocurrencies.

Following the endless Elon Musk news and tracking his endorsements, plus high-profile figures like Linda Yaccarino's, have a significant impact on the evolving crypto world and how investors manage new projects. Their interest in meme coins like Dogecoin and Shiba Inu attracted immense attention and numerous partnerships. Now, the Elonator token, blending Musk's vision and Terminator's power, aims to redefine the altcoin world. Elon Musk is one of the most powerful people on the planet, and with his support, ETOR will become the next power coin! You don't want to miss out on this once-in-a-lifetime presale opportunity, do you?
Elonator Socials & Presale