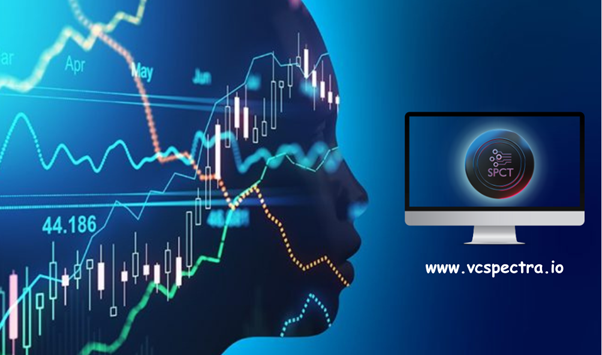 The prevailing market decline has seen Dogecoin (DOGE) and Ethereum (ETH) displaying red charts. Amid the decline, speculations of a sell-off have emerged as Ethereum's (ETH) founder has been sending Ethereum (ETH) tokens to Coinbase. Dogecoin (DOGE), on the other hand, has been thrown into a dilemma regarding PoS.
Amid all this drama, VC Spectra (SPCT) has hit 212.5% of its 900% predicted price surge and is gearing up for the next 220% increase.
Dogecoin (DOGE) Dilemma: Divided Community Debates Future with PoS System
Renowned Dogecoin (DOGE) lead developer Mishaboar has opposed Dogecoin's (DOGE) PoS. He backed his opposition with various shortcomings of many PoS networks, such as centralization pitfalls, catastrophic failures, and usability challenges. Mishaboar's argument has ignited fervent discussions within the Dogecoin (DOGE) community about the path the coin should take.
Meanwhile, Dogecoin's (DOGE) price has been dragged down to $0.061 by the prevailing market decline. Part of the community argues that the PoS will boost Dogecoin's (DOGE) transaction speed, which will lead to more transactional activity that could increase its price.
In addition, based on Dogecoin's (DOGE) price performance since the beginning of the year, experts predict that DOGE will regain momentum, increasing to $0.070 by September 2023.
Ethereum's (ETH) Founder Engages In Possible Sells Off
Over the past three days, Ethereum's (ETH) founder, Vitalik Buterin, has conducted a series of transactions that have caused a stir in the crypto market.
On August 20, 2023, Buterin repaid a loan of 251,000 Rai Reflex tokens on the Maker protocol. Following this, he liquidated 1,000 ETH, which is valued at approximately $1.6 million. Lastly, on August 21, Buterin transferred 600 ETH to Coinbase.
The motive behind Buterin's Ethereum (ETH) transfers remains unclear; however, some users are suggesting that Buterin is selling off his Ethereum (ETH) due to the prevailing market decline.
The ongoing market decline has seen Ethereum (ETH) decline by 10%, from $1,827 to $1,632, between August 16 and August 22. Based on its low current market demand and recent developments, experts predict that Ethereum's (ETH) price will further decline to $1,550 by September 2023.
VC Spectra (SPCT): Transforming The Investment Sector
VC Spectra (SPCT) is a decentralized hedge fund that offers a wide range of investment portfolios in the blockchain and fintech industries.
Through its team of expert investors, risk management professionals, and systematic, algorithmic trading processes, VC Spectra (SPCT) presents a dependable approach to generating profits with minimal risks. It also employs AI trading techniques to accuratelyforecast the most promising options that are likely to succeed with unrivaled accuracy.
VC Spectra (SPCT) is currently in Stage 3 of its public presale, selling at $0.025. This is a 212.5% increase from its initial selling price of $0.008 during Stage 1 of the presale. In addition, VC Spectra (SPCT) aims to reach $0.08 by the end of the presale. This will translate to a total 900% surge from its initial selling price and a substantial 220% surge from its current price.
Aside from its presale price surge, VC Spectra's (SPCT) real-world utility makes it a promising high-return investment platform. The success observed in its presale phase is just a glimpse of the potential profits VC Spectra (SPCT) could achieve upon its official launch.
To learn more about VC Spectra (SPCT) and its presale, visit: