Key Points:
Zilliqa and Google Cloud join forces to boost blockchain scalability and resilience.
Google Cloud becomes a key node operator on Zilliqa, enhancing decentralization.
The collaboration strengthens Web3 services and dApps, leveraging Google's infrastructure.
Zilliqa Group and Google Cloud have forged a multi-year strategic partnership, with Google Cloud set to play a pivotal role in advancing the scalability, resilience, and accessibility of its Layer 1 blockchain protocol.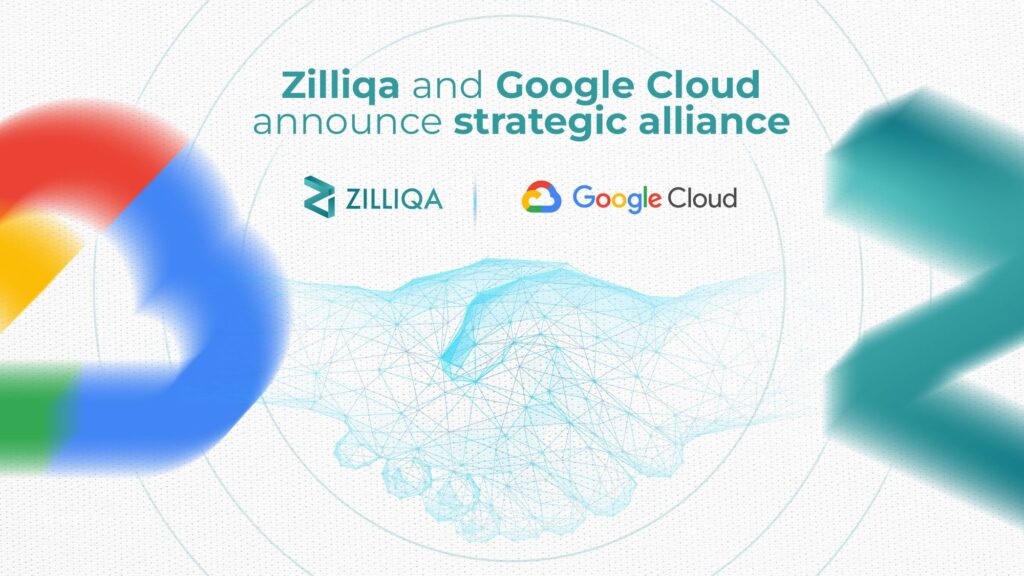 This collaboration is poised to fortify the foundation for an array of Web3 services and decentralized applications (dApps) built on the Zilliqa blockchain. One of the highlights of this partnership is Google Cloud's appointment as a staked seed node (SSN) operator on the network, joining a cohort of 28 existing SSN operators.
In this capacity, Google Cloud will deliver node infrastructure hosting services and contribute to the validation of transactions across the network. This move is expected to facilitate increased participation in decentralization, securitization, and governance within the ecosystem.
Additionally, Zilliqa Group has chosen Google Cloud as its strategic cloud provider, leveraging Google Cloud's open, secure, scalable, and energy-efficient infrastructure to bolster the flexibility, resilience, and data availability of its blockchain.
Zilliqa, a pioneer in blockchain innovation since its launch in 2017, introduced sharding to its mainnet, addressing scalability challenges. Moreover, it employs Scilla, a peer-reviewed programming language designed with smart contract security in mind.
These features make Zilliqa an attractive platform for Web3 ventures and dApps that demand high transaction speeds, low gas fees, and inherent smart contract safety, fostering mainstream adoption and user trust. Sharding, a unique mechanism, enhances transaction processing capabilities by dividing the network into smaller nodes, or shards, to concurrently process subsets of transactions.
DISCLAIMER: The information on this website is provided as general market commentary and does not constitute investment advice. We encourage you to do your own research before investing.