Key Points:
1 in 5 American adults now owns cryptocurrencies, according to Coinbase data.
A poll in key states shows 55% of voters favor candidates who support crypto and Web 3.
Widespread dissatisfaction with the current financial system is highlighted, with 87% of Americans calling for reform
Recent data from Coinbase, a leading cryptocurrency exchange, reveals that a significant portion of the American population has embraced cryptocurrency ownership.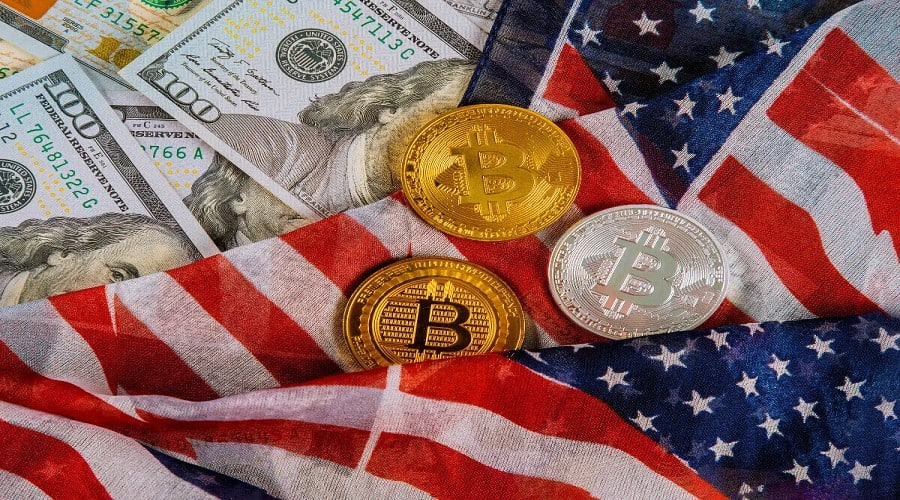 Approximately one in five adults in the United States now holds digital assets, constituting a formidable group of 52 million individuals. This surge in crypto adoption has the potential to shape future political and economic dynamics in the country.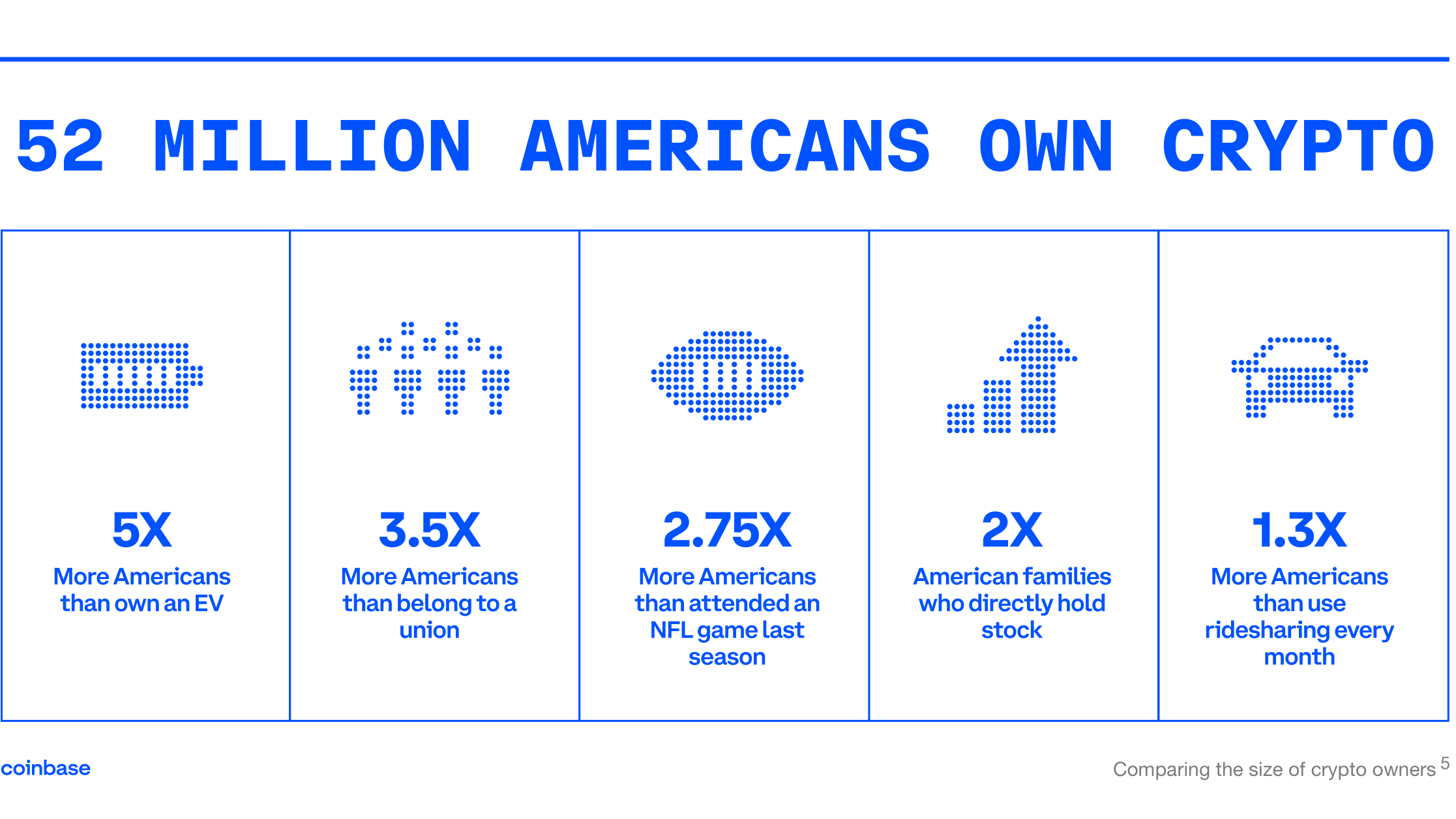 Coinbase's findings are based on a comprehensive study conducted earlier this year, which shed light on American sentiments regarding the financial system. An overwhelming 87% of respondents expressed a desire for reform within the financial sector. Half of those surveyed (51%) believe that the current financial system unfairly favors select groups, leaving many feeling excluded. Only a mere 14% maintain optimism about the system's future.
Moreover, the research underscores the democratizing potential of blockchain technology. A striking 63% of cryptocurrency owners agree that the existing financial system disproportionately benefits powerful interests.
The influence of crypto ownership extends into the realm of politics. A fall 2022 poll conducted in New Hampshire, Nevada, Ohio, and Pennsylvania revealed that 55% of voters in these key states would be less inclined to support candidates who oppose cryptocurrencies and Web3 technologies. This represents a shift in voter priorities, especially when compared to the 2020 presidential election, when 61% of Americans cast their votes for Joe Biden.
With 52 million crypto owners in the United States, a diverse group that skews younger and more working-class than the general population, the crypto community is emerging as a formidable force. Their collective influence is expected to play a pivotal role in shaping the future of the nation's financial system and political landscape.
DISCLAIMER: The information on this website is provided as general market commentary and does not constitute investment advice. We encourage you to do your own research before investing.