DeFi
dYdX Integrated Squid To Effectively Transition To The Upcoming V4 Version
70 days ago - Around
2

mins
mins to read
Key Points:
dYdX integrates Axelar's cross-chain solution for easier user onboarding.
Squid, a fast cross-chain transaction builder, powers the integration.
The platform prioritizes decentralization and safety in derivatives trading.
Decentralized financial derivatives marketplace dYdX has taken a significant step towards enhancing its user experience by integrating a cutting-edge solution based on Axelar's cross-chain infrastructure. This move is designed to facilitate seamless onboarding and offboarding processes for users accessing dYdX v4.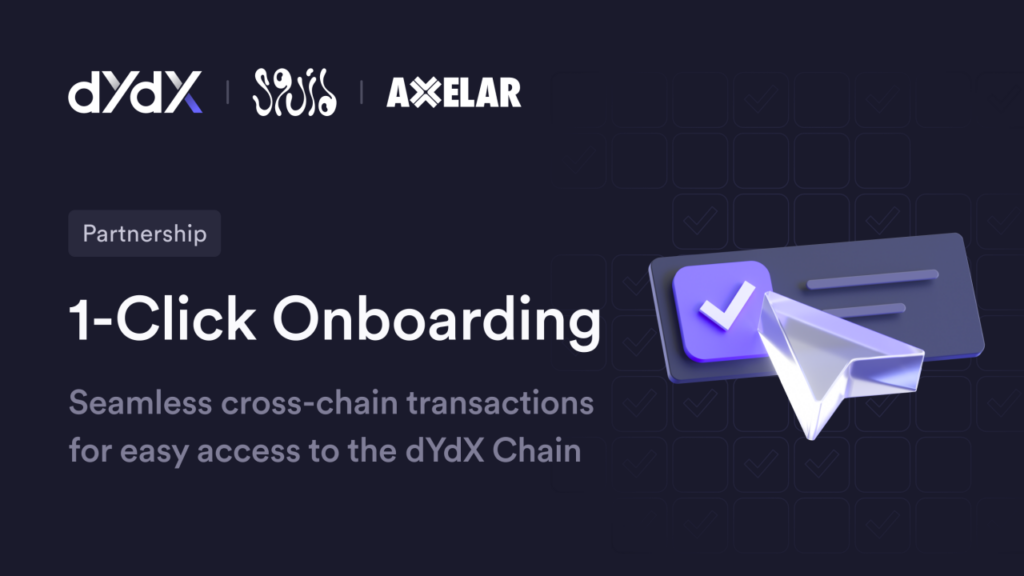 One of the key components of this integration is Squid, a swift single-click cross-chain transaction builder that can execute cross-chain swaps in less than 20 seconds. Squid is built on Axelar's decentralized interoperability infrastructure, making it an ideal choice for the platform's needs.
dYdX has long been at the forefront of adopting innovative blockchain technologies to cater to the needs of traders. They were early adopters of Starkware's rollup technology, even before Layer 2 solutions gained widespread attention. With dYdX v4, they're taking an independent app-chain approach, a crucial step given the high leverage and risk associated with derivatives exchanges.
The integration with Axelar's interoperability network and the utilization of Squid will empower users to effortlessly transition between various blockchain environments. Whether coming from rollups, Ethereum Layer 1, other app-chains, or centralized exchanges, users can seamlessly onboard onto the app-chain with a single click.
This initiative underscores the DEX's commitment to achieving a maximally decentralized marketplace, ensuring uptime, and guarding against manipulation in the high-stakes world of derivatives trading. With the adoption of Squid and Axelar's interoperability solution, dYdX is poised to provide a flexible, rapid, and user-friendly experience for its diverse user base.
In practical terms, users can now utilize Squid's API to access one-click onboarding and offboarding capabilities to and from its app-chain, regardless of their originating blockchain environment. This includes the ability to directly deposit funds from other exchanges, including centralized ones, into their dYdX accounts with a simple one-click process, powered by Squid.
DISCLAIMER: The information on this website is provided as general market commentary and does not constitute investment advice. We encourage you to do your own research before investing.