News
Circle Enhances Clarity With USDC And EURC Stablecoin Rebrand
77 days ago - Around
2

mins
mins to read
Key Points:
Circle rebrands stablecoins to USDC and EURC for clarity.
USDC replaces the USD Coin, and EURC replaces the Euro Coin.
The company also joins the World Economic Forum initiative to support frontier market businesses.
Circle, a prominent stablecoin issuer, has officially renamed its US dollar and euro-pegged stablecoins to USDC and EURC, respectively, in a bid to streamline its product naming and symbols, reducing confusion among users.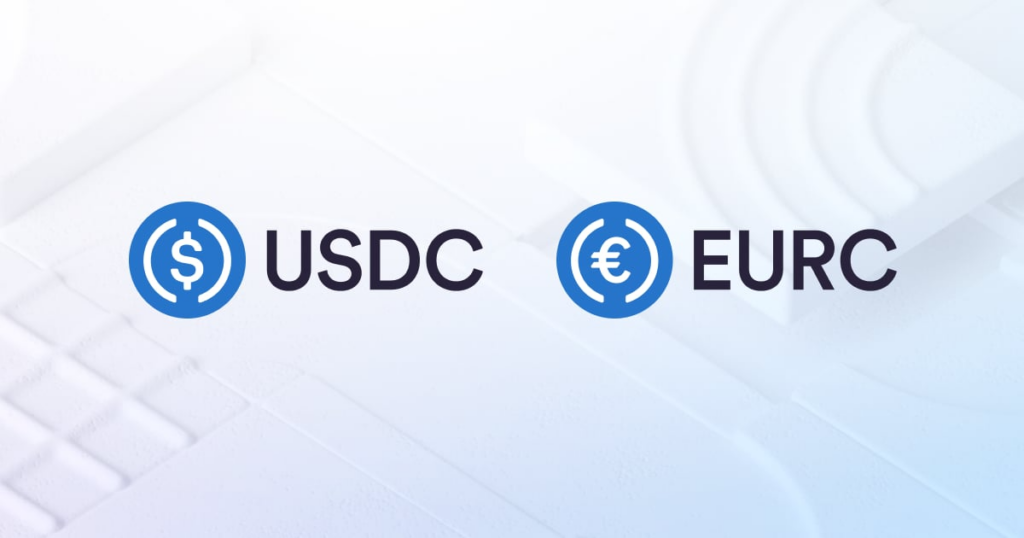 Circle Simplifies Identity with USDC and EURC Stablecoin Rebrand
In a statement released by the company, they emphasized the importance of consistency and clarity when referring to their stablecoins.
Previously known as USD Coin and Euro Coin, the stablecoins will now simply go by USDC and EURC. USDC is notably the second-largest stablecoin by supply, following Tether USD (USDT).
According to the official announcement:
"USDC is now the official name and symbol for Circle's dollar-backed stablecoin. The name 'USD Coin' is being phased out. EURC is now the official name and symbol for Circle's euro-backed stablecoin. The name 'Euro Coin' and symbol 'EUROC' are being phased out."
USDC is a digital stablecoin pegged to the United States dollar, managed by the Centre consortium, founded by Circle and involving members from Coinbase and Bitmain. It's crucial to note that USDC is issued by a private entity and should not be confused with central bank digital currencies (CBDCs).
As per CoinMarketCap, USDC boasts a market capitalization of over $25.7 billion, with Tether (USDT) leading the stablecoin market at over $83 billion in capitalization.
The Company Partners with World Economic Forum to Empower Frontier Market Businesses
In addition to the rebranding, Circle has joined the World Economic Forum's Humanitarian and Resilience Investing (HRI) initiative. This partnership aims to mobilize $10 billion in capital to support the growth and operation of 1,000 local and international businesses in frontier markets by 2030, uniting humanitarian and development organizations, donors, governments, and various stakeholders in this noble cause.
DISCLAIMER: The information on this website is provided as general market commentary and does not constitute investment advice. We encourage you to do your own research before investing.