Analysis
Floki Binance Deposit Of 15.8 Billion Tokens Sparks 5% Surge In Price
63 days ago - Around
2

mins
mins to read
Key Points:
A new Floki Binance deposit of a staggering 15.8 billion tokens into Binance via a new address (0xbD…c630), caused a 5% surge in its price.
The Binance deposit address (0x10…4e59) has been frequently used for various transactions,
Floki Binance deposit update: Floki's official multi-signature address deposited 15.8 billion FLOKI into Binance through a new address. The same Binance's deposit address has been used many times for DWF Labs, such as BLZ, DODO, ID.
Floki's official multi-signature address (0x17e) initiated a substantial deposit of 15.8 billion FLOKI tokens into Binance. The funds were transferred to a new address, 0xbD…c630, at precisely 16:22.
Notably, the deposit address 0x10…4e59, which has seen repeated use for transactions involving DWF Labs assets like BLZ, DODO, and ID, was employed for this massive FLOKI transfer.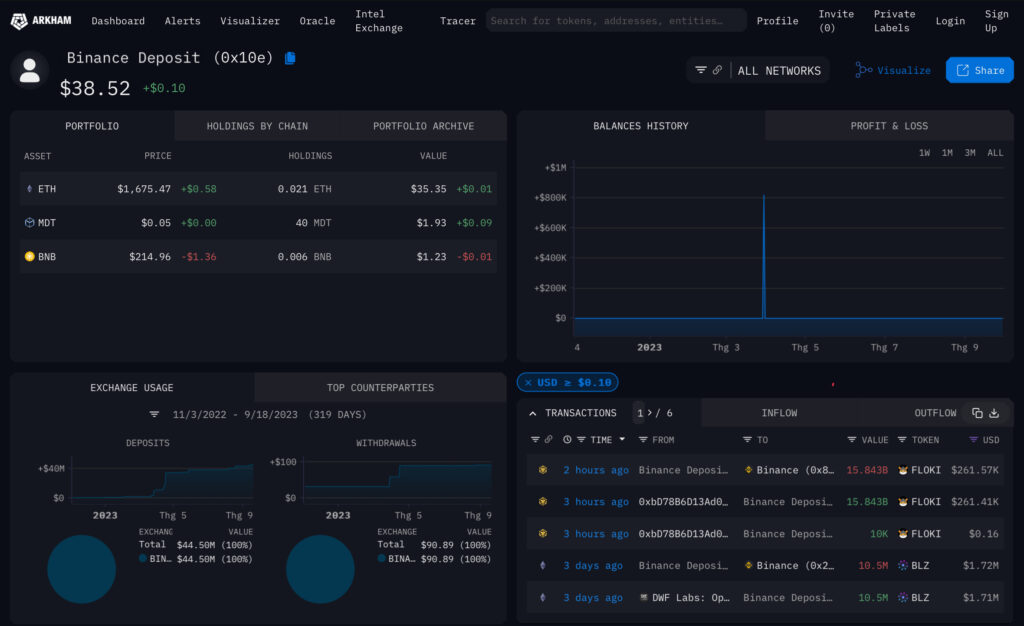 Floki Binance Deposit Surges The Price
Following this significant deposit, FLOKI experienced a swift 5% surge. At the time of writing, the coin is trading at approximately $0.00001742, according to CoinMarketCap data.
What's particularly intriguing is Floki Coin's rising popularity in China. The cryptocurrency made a notable appearance on China's state TV station CCTV-5 during the broadcast of the 2023 World Table Tennis Championships four months ago.
The coin was featured on the billboard as a partner, accompanied by a link to its official website, resulting in a remarkable 10% increase in its value. The team behind FLOKI has attributed this surge to the increased influx of Chinese traffic, indicating promising prospects as Hong Kong and China gradually embrace the world of cryptocurrency.
DISCLAIMER: The information on this website is provided as general market commentary and does not constitute investment advice. We encourage you to do your own research before investing.