Blockchain
Bitcoin Bridge Nomic Now Expands To Cosmos For BTC Enthusiasts
57 days ago - Around
2

mins
mins to read
Key Points:
Bitcoin bridge Nomic will soon enable Bitcoin on Cosmos.
Nomic will introduce a new token, nBTC, which will act as a native Bitcoin token on Cosmos.
nBTC will launch on Osmosis, a decentralized exchange on Cosmos, allowing users to deposit and withdraw Bitcoin directly.
The decentralized, non-custodial Bitcoin bridge Nomic will soon make it possible for everyone in the Cosmos ecosystem to access Bitcoin (BTC). Today at Cosmoverse, the most important conference for the Cosmos Network, the Nomic DAO Foundation made the update public.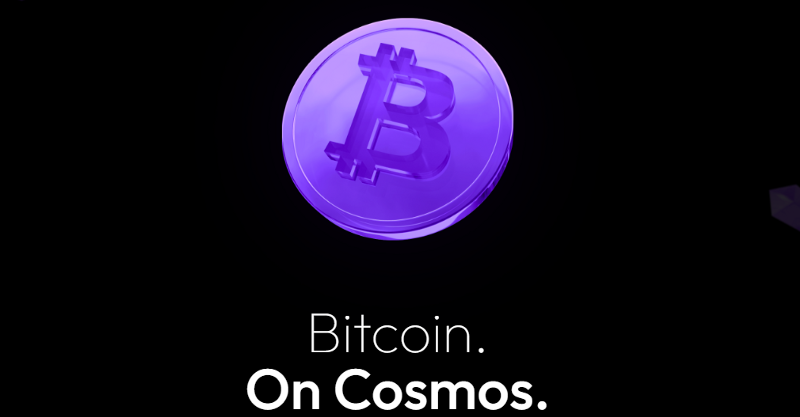 Bitcoin Bridge Nomic Announces Game-Changing BTC Integration in Cosmos
By the end of October, the Nomic layer-1 blockchain will have the update, known as the nBTC Interchain Upgrade. nBTC, a new IBC-compliant coin that will function as a native token in the Cosmos ecosystem and be transferrable through the Interchain Blockchain Communication (IBC) protocol, will be made available.
As nBTC is tied to Bitcoin, it will always have a 1:1 value with the most valuable virtual currency. As a result, customers won't need to exchange their Bitcoin for another cryptocurrency in order to utilize Cosmos.
Users will be able to utilize a decentralized exchange like Osmosis or the Bitcoin bridge Nomic app to issue and redeem nBTC for Bitcoin with the update. The activation of the upgraded blockchain is anticipated by October 30 and is slated for October 27.
Cosmos Embraces DeFi With nBTC Interchain Upgrade
With the introduction of nBTC on Osmosis, users will be able to deposit and withdraw Bitcoin right from the Osmosis Zone app. Since it will provide consumers with a smooth and interoperable Bitcoin experience, this will be a crucial turning point for the Cosmos ecosystem.
The nBTC Interchain Upgrade, in the opinion of the Nomic DAO Foundation, will open the door for more Bitcoin liquidity on Cosmos. This will improve user access to and usage of Bitcoin inside the Cosmos ecosystem and provide new possibilities for Bitcoin-based services and apps.
DISCLAIMER: The information on this website is provided as general market commentary and does not constitute investment advice. We encourage you to do your own research before investing.