Stories
Sam Bankman-Fried Trial Live Updates: Latest News And Insights
29 days ago - Around
33

mins
mins to read
CoinCu reports real-time updates following the Sam Bankman-Fried trial live at the US District Court for the Southern District of New York. The trial may last six weeks; stay updated.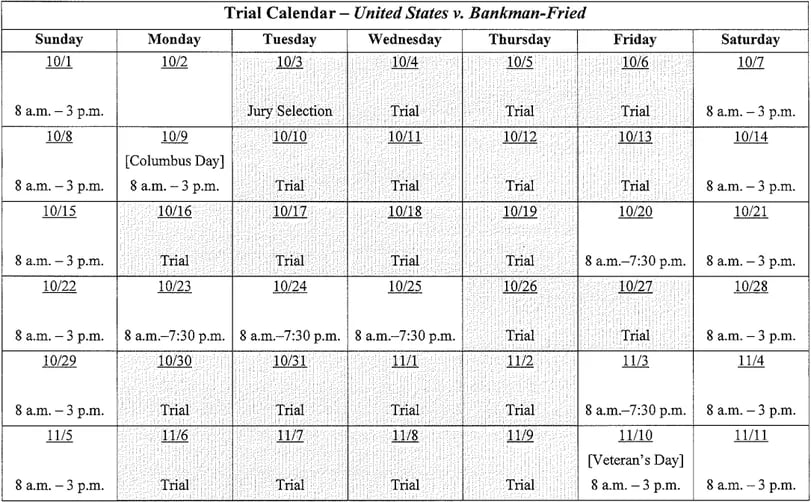 Day Eighteen – November 2, 2023
FTX founder Sam Bankman-Fried has been found guilty on all seven charges
Bankman-Fried was convicted on all seven charges, including the seventh charge, conspiracy to commit money laundering, in its entirety. For a guilty verdict on this charge, the jury had to specify whether Bankman-Fried was guilty of concealment money laundering, wire fraud proceeds money laundering, or both. The jury found him guilty on both accounts.
After being found guilty on all charges, Bankman-Fried showed little emotion. His distressed parents, who had maintained his innocence, looked on. His father held his head in his hands while his mother clutched her face. After the verdict, Bankman-Fried was escorted out, acknowledging his parents with a nod. His mother pounded her heart, making a sound heard in the emptying courtroom.
Sam Bankman-Fried, founder of FTX, faces up to 115 years in prison but won't know his sentence for over four months. The sentencing is set for March 28, 2024, by US District Judge Lewis Kaplan. Currently, Bankman-Fried is being held at the Metropolitan Detention Center in Brooklyn, New York.
Post-Trial Proceedings and Deadlines after Sam Bankman-Fried's Case
Post-trial wrangling has begun after the conclusion of the first SBF trial involving Sam Bankman-Fried, who may face additional charges. Both defense and prosecution must submit various documents to the court ahead of the sentencing hearing on March 28, 2024. US district judge Lewis Kaplan extended the defense's deadline to submit post-trial motions to November 20, while prosecutors must submit theirs by December 11.
Both parties have until December 18 to file response papers. After a break during the holidays, prosecutors must inform the court by February 1, 2024, about their plans regarding five additional charges separated from the concluded case.
The trial for these charges is scheduled for March 11, assuming it proceeds. The defense and prosecution must submit their paperwork for the sentencing trial by February 27 and March 15, respectively.
Day Seventeen – November 1, 2023
Prosecution Claims Bankman-Fried Misled Public and Congress About FTX's Asset State
The trial of Sam "SBF" Bankman-Fried, a significant figure in the crypto industry, has reached its final stages. The prosecution delivered its closing arguments on November 1, outlining a series of allegations against Bankman-Fried. The defendant was the 90% owner of Alameda and allegedly took out loans for crypto trading. After establishing FTX and gaining customer funds, he reportedly considered this a new revenue source for Alameda.
The prosecution argues that Bankman-Fried established two systems, a public one for everyone and a secret one for Alameda. They claim that Alameda could borrow billions without any risk of liquidation due to the secret system. Bankman-Fried allegedly marketed the liquidation engine, stating FTX was safe, but his actions indicated otherwise. He also reportedly told Congress that collateral must be placed on the platform itself, not just pledged, which was not happening in reality.
The prosecution accuses him of directing his deputies to commit fraud and stealing, which he denies. They also allege that Bankman-Fried lied about his knowledge of these practices and that he was the only one with the motive and control to give Alameda secret access and use the funds. The prosecution concludes that Bankman-Fried lied to the public and Congress about the state of their assets held by FTX.
Cohen Defends Sam Bankman-Fried against Government Accusations
Cohen, representing Sam Bankman-Fried (SBF), defended against the government's portrayal of SBF as a criminal, citing his normal behaviors of card shuffling and blogging. He argued that the government failed to show criminal intent and misinterpreted code changes as part of a grand fraudulent scheme. Cohen stated that no witnesses testified that SBF instructed them to break the law and explained that SBF's actions were due to real-world messiness and misjudgments.
According to Cohen, the government unfairly criticized SBF when he testified. Despite not remembering every detail, SBF spoke to Congress, which Cohen argued wouldn't make sense if he were a criminal mastermind. Cohen emphasized that SBF's business ventures were legitimate, innovative, and successful, with FTX being a critical crypto exchange.
Cohen claimed SBF's actions, including securing naming rights for the Miami Arena, were justified business expenses. He concluded that despite negative remarks from Ms. Ellison, the valuation of SBF's ventures was still high. Cohen's defense centered on the absence of criminal intent, the legitimacy of SBF's business dealings, and the government's misinterpretation and bias during the trial.
Day Sixteen – October 31, 2023
Court Proceedings Discussion about Charges Wording
In today's court proceedings, the jurors were fortunate as court ended early with no recross or rebuttal case. The remaining participants, including the lawyers and Judge Lewis Kaplan, engaged in discussions about the wording of the charges to be read to the jury at the end of the trial. These discussions involved debates over specific word placements, such as whether to include the word "but" at the beginning or end of a sentence.
During the morning session, a video was presented to the jury featuring Sam Bankman-Fried, Tony Blair, Bill Clinton, and the Bahamian prime minister at the FTX Bahamas conference. Bankman-Fried claimed he couldn't recall attending a dinner with these individuals.
Sam Bankman-Fried's Recollection and Alameda Research's Spending
Interestingly, he responded with "I don't recall" 28 times in his answers on Monday. Bankman-Fried also mentioned that he couldn't remember a conversation where he allegedly offered to pay off the Bahamas national debt, but he did recall agreeing to speak with the prime minister's son about job prospects.
The cross-examination focused on how Alameda Research spent $8 billion of FTX customer deposits, with Bankman-Fried expressing regret for not scrutinizing it more closely. However, he emphasized that he had no specific knowledge of which Alameda employee made the decision to spend those funds.
When the fiat@ bug was brought to his attention in June 2022, Bankman-Fried claimed he was not informed of the specifics and only overheard the term "fiat@" being mentioned. He stated that when he pressed his employees for more information, he was brushed off with responses like "I'm busy, stop asking questions."
Lengthy Charge Conference Leads to Agreement and Humorous Plea from Judge Kaplan
The court gathered for the charge conference without the jury. During this, attorneys reviewed the proposed charge, making edits to wording and language. The process was lengthy, with some objections confusing even Judge Kaplan. Defense attorney Gale Dick and prosecutors Thane Rehn and Nicolas Roos were the primary contributors to the discussion.
Kaplan aimed to keep the proceedings efficient, aiming to minimize the time spent when he would have to deliver charge instructions to the jury. After nearly two hours, both sides reached an agreement, subject to a few letters that need to be filed.
Both the defense and prosecution estimated needing 2-3 hours each for their closing arguments. Kaplan humorously requested "no more letters" to the jury, asking for fewer late-night filings.
Day Fifteen – October 30, 2023
Unusual Work Habits, Limited Empire Oversight, and Apollo Calls
During the cross-examination of Sam Bankman-Fried, it was revealed that he aimed for "inbox 60,000" instead of inbox zero and worked over 20 hours a day during his time as FTX's CEO. Bankman-Fried admitted to traveling extensively for work, spending 100 days traveling in 2022. This supports the defense's argument that he didn't have full knowledge of his empire, while the government argues that he had control.
The defense also mentioned that Bankman-Fried wanted former Alameda CEO Caroline Ellison to hedge her bets but she didn't listen. Bankman-Fried testified that he worked long hours at the Conch Shack until FTX filed for bankruptcy. He mentioned that Nishad Singh was in a distressed state of mind during the November weeks and that there was a therapist on call.
The topic of Apollo calls was also brought up, where FTX attempted to secure an emergency line of credit but it didn't happen. Bankman-Fried's technical answers about Apollo caused him to take a sip of water. He also confirmed speaking with journalists after November 11, which led to laughter from journalists in the courtroom.
SBF's Evasive Responses "I don't recall" – "I don't remember"
Sam Bankman-Fried's testimony in court revealed some interesting details. Throughout the cross-examination, he frequently responded with "I don't recall" or "I don't remember." Judge Lewis Kaplan had to remind him of the questions multiple times.
However, Bankman-Fried appeared calm and engaged, showing no signs of nervousness. He answered more questions with a simple "yes" or "no" compared to his previous long and convoluted answers. Sassoon also highlighted a document submitted to Congress by Bankman-Fried, which supported both safeguarding user assets and crypto regulation. She then presented a Twitter DM where Bankman-Fried referred to the regulatory push as "just for PR."
Additionally, Bankman-Fried disputed claims of Alameda having special privileges, insisting that any denial of privileges was limited to front-running. Despite evidence presented, he maintained this stance.
"Yep" Repeated 42 Times, Exhibit Challenges, and Conflicting Statements
During the recent court proceedings, Sam Bankman-Fried (SBF) repeatedly responded with "yep" as his favorite word, which was said a staggering 42 times. The lead prosecutor presented various exhibits, including transcripts, news articles, and photos of SBF on a private jet, to refresh his memory and challenge his claims.
The prosecution questioned SBF's access to the AWS database, pointing out that he had requested his access back after the bankruptcy. SBF disagreed with articles written about him after his bankruptcy filing but before his arrest. When asked about Alameda Research's involvement with MobileCoin and the loss of millions of dollars, SBF couldn't answer, offering only a wild guess.
SBF admitted to not disclosing the MobileCoin liquidation engine exploit and expressed a willingness to explain but was declined. The use of Zeke Faux's book in court, instead of Michael Lewis' "Going Infinite," was noted. Michael Lewis attended the trial, signing books in the overflow room. SBF's parents were present, but Joe Bankman did not return to his usual seat after the break.
Day Fourteen – October 27, 2023
SBF Said That He Did Not Defraud Anyone
Sam Bankman-Fried testified about various aspects of his career and the operations of FTX exchange and Alameda trading firm. He stated that he did not defraud anyone and acknowledged that not having a risk management officer was a significant mistake. SBF's demeanor appeared more cautious, and he spoke slower than before, possibly due to the jury's presence.
The defense attorney began by asking for definitions related to FTX, which SBF described as a margin exchange offering various derivatives, including futures and a spot margin system. The jury seemed less enthusiastic about the subject, although they paid close attention to SBF's testimony.
As FTX rapidly grew in late 2021, SBF discussed the revenue of $80 million and the hiring of employees across various teams. Notably, he revealed that FTX did not have a risk management team. The defense then shifted focus to Alameda, where SBF mentioned handing off the dual CEO position and the rejection of appointing Ben Xie as co-CEO by Caroline Ellison.
SBF Denys That He and Caroline Ellison Ever Discussed 7"Alternative" Balance Sheets
During the court proceedings, SBF testified about the denial of discussing alternative balance sheets with Caroline Ellison. Bankman-Fried stated that Ellison sent him one balance sheet referred to as the "alt 7" balance sheets.
They both agreed on this version and decided to send it to lenders. Bankman-Fried expressed surprise multiple times during his testimony, particularly when he learned about Alameda's liability to FTX and their negative net asset value.
He emphasized that if hedges were in place, the firm's net asset value wouldn't have dropped by 75% in 2022. The defense aimed to discredit Ellison's credibility by suggesting that major decisions were still run through Bankman-Fried, even after she became CEO of Alameda.
The Defense's Focus on Bankman-Fried's Personal Preferences and Perspectives
The court also learned about Bankman-Fried's preferences and habits, such as his preference for having multiple people around him, his tendency to fidget with objects like a deck of cards or a fidget spinner, and his casual attire of shorts and t-shirts. Bankman-Fried explained that he became the public face of FTX due to an increase in interview requests, although initially, he did not want that role.
Bankman-Fried's perspective on various topics was also revealed. He believed that the FTX Arena sponsorship deal would give FTX greater brand awareness than traditional TV or online ads. He mentioned that the Miami Heat's arena was chosen among four options, including the New Orleans Saints stadium, the Kansas City Chiefs' stadium, and the Kansas City Royals' stadium.
Bankman-Fried denied directing any political donations and claimed that the alleged backdated ECO Serum staking revenue, which the government accused him of fraudulently inflating, was something Singh discovered and that he was surprised by the additional revenue.
Day Thirteen – October 26, 2023
Sam Bankman-Fried takes the stand
FBI agent Marc Troiano testified about Signal group chats, revealing that Bankman-Fried was a member of 325 chats, with 288 having auto-delete turned on. The defense attempted to invoke rule 29 to argue against the wire fraud and money laundering charges, but the motion was denied by the judge.
The defense plans to call additional witnesses, including Krystal Rolle and Joseph Pimbley. Bankman-Fried is expected to take the stand and be cross-examined by the prosecution.
The trial is nearing its end, with Bankman-Fried's testimony expected to continue into Friday. The final days of the trial may occur on Monday or Tuesday, followed by the jury's deliberation. The judge expressed concern about the excessive amount of paperwork filed during the trial's break.
Kaplan strikes at the prosecution
During the trial, Krystal Rolle confirmed that Joseph Bankman, Bankman-Fried's father, was present at a meeting with Bahamian regulators. The meeting was part of an investigation into the collapse of FTX. Bankman-Fried transferred digital assets from FTX Digital Markets to the Securities Commission of the Bahamas.
Rolle stated that Bankman-Fried and Gary Wang surrendered their passports and agreed to interviews with the police. Financial consultant Joseph Pimbley analyzed Alameda's credit line usage and total balances of user accounts, highlighting that a significant portion of the balance was held by customers engaged in risky trading programs.
Sam Bankman-Fried's Unusual Testimony: Missing Documents and North Dimension
Sam Bankman-Fried took the stand in a hearing instead of a direct and cross-examination as expected. The hearing aimed to address objections raised by the prosecution regarding parts of Bankman-Fried's testimony. The judge will decide on what the jury is allowed to hear. Bankman-Fried's own lawyers questioned him about a missing document retention policy, which is crucial to the defense's case but cannot be found.
The topic then shifted to North Dimension, a part of Alameda created by Dan Friedberg, whom Bankman-Fried referred to as a "fixer." Bankman-Fried briefly reviewed the bank account forms and agreement for FTX customer deposits. US prosecutor Danielle Sassoon questioned Bankman-Fried about the purpose of the North Dimension bank account and the auto-delete feature of Signal chats.
Bankman-Fried repeatedly used the word "contemporaneously" to qualify his answers. The defense objected several times during Sassoon's questioning. The day concluded with Bankman-Fried affirming that safeguarding customer assets included not embezzling those funds, despite objections.
Day Twelve – October 19, 2023
The Sam Bankman-Fried trial of day 12 focused on the former FTX attorney Can Sun, he was extensively questioned about the terms of service of FTX Digital Markets during cross-examination. The defense had previously indicated that this could be a key element in their case.
Terms of Service and Customer Asset Protection: Testimony of Former FTX Attorney Can Sun
The terms of service emphasized FTX's commitment to protecting customer assets and stating that deposited assets belonged solely to the customers. This aligned with the government's claims that Alameda accessed and used customer deposits sent to FTX.
During the cross-examination, Sun was asked about the margin trading section of the terms, aiming to determine the percentage of users engaged in such trading. The defense may have been trying to assess how many customers who lost money in the FTX collapse were involved in riskier strategies. However, Sun couldn't recall the specific numbers.
Account Liquidation and Alameda's Exemption: Testimony of Can Sun
The focus then shifted to a section about account liquidation on FTX, which stated that customers could lose "all" of their assets if backstop liquidity providers were unable to intervene effectively. Sun didn't have a response to the questions regarding this section.
Sun was questioned about his knowledge of Alameda's exemption from auto-liquidation. He testified that he became aware of this exemption in August or September of 2022. Sun stated that he requested the removal of the exemption but Bankman-Fried and FTX co-founder Gary Wang did not agree.
Sun was informed that this exemption had never been triggered. When asked why he didn't resign at the time, Sun explained that he didn't know that the exemption allowed Alameda to withdraw customer funds from FTX until Nishad Singh disclosed it to him on November 7, 2022. Sun resigned the next day.
Can Sun shocked by missing $7 Billion
The trial also heard from Robert Boroujerdi, a managing director at asset manager Third Point, who revealed that Third Point invested $60 million in FTX International, which is now valued at zero. Boroujerdi stated that if Third Point had known about Alameda's special privileges and the funneling of funds to Alameda, they would not have participated in the investment.
The day concluded with the testimony of former FTX General Counsel Can Sun, who spoke about his efforts to secure an investment from private equity firm Apollo Global during FTX's collapse.
Sun shared that he was shocked to discover that FTX was $7 billion short of meeting customer withdrawals. Bankman-Fried and Sun discussed possible justifications for the missing funds, but none of the explanations were supported by the facts.
Day Eleven – October 18, 2023
Witness Testimony: Paige Owens – FBI accountant
Paige Owens, an FBI accountant, testified about her meticulous analysis of bank statements from Alameda and FTX. Her objective was to trace political donations made by key figures in the case, including Bankman-Fried, Singh, and Salame. Owens found that Alameda's Prime Trust account sent $47 million to Bankman-Fried's personal account.
The government alleges that some of these funds went to political action committees like Guardians Against Pandemics and Building a Stronger Future, operated by Bankman-Fried and his brother. Democratic PACs, including the House Majority PAC, also received donations.
Concerns Surrounding Misuse of FTX Customer Funds
Accounting professor Peter Easton testified that Bankman-Fried's parents bought a $16.4 million property in the Bahamas, potentially using customer funds. This raised concerns about the misuse of FTX customer money.
The trial revealed Nishad Singh's political donations, as he received over $3 million from Alameda and FTX accounts. Singh used a significant portion of this money to fund political action committees and campaign funds, including the LGBTQ Victory Fund and the Senate Majority PAC. Singh pleaded guilty to federal counts. Similarly, Ryan Salame, CEO of FTX Digital Markets, admitted guilt for a campaign finance violation.
The defense questioned the source of funds in Alameda's bank accounts, suggesting it could be from trading revenue instead of FTX customer money. They argued that Paige Owens couldn't definitively confirm the exact source of the funds.
Analysis of Alameda's Fund Disbursement and Commingling of Funds
Google records custodian Cory Gaddis testified about metadata in a Google Sheets document linked to Bankman-Fried's account. However, Gaddis admitted to not being an expert in metadata analysis during cross-examination. The judge expressed disappointment with both the prosecution and the defense for wasting time.
Accounting professor Peter Easton explained how Alameda used customer funds. His analysis showed consistent losses in Alameda's "allow negative" accounts. Despite this, Alameda continued to disburse billions of dollars.
Easton found that 68% of Alameda's third-party loans, approximately $4.5 billion, were paid using FTX customer money. Alameda repaid approximately $3.5 billion to Genesis, with $1.7 billion coming from FTX customers. The defense raised concerns about the commingling of funds and Alameda's negative balances.
Day Ten – October 17, 2023
The Sam Bankman-Fried trial live on Tuesday focus on the cross-examination of Nishad Singh, the former director of engineering at FTX. Singh testified that he was intimidated and humiliated by Bankman-Fried, detailing the FTX co-founder's extravagant spending and political donations. Singh, like previous witnesses, has pleaded guilty to fraud and conspiracy counts and is cooperating with prosecutors.
Bankman-Fried's Scheduled Meetings and Dinner Plans
During the trial, evidence was presented showing Bankman-Fried's scheduled meetings with influential figures such as former President Bill Clinton and New York Governor Kathy Hochul. Singh also revealed that Bankman-Fried had dinner plans with Yasir Al Rumayyan, the head of Saudi Arabia's Public Investment Fund, and New York City Mayor Eric Adams.
The government questioned FBI agent Richard Busick about the analysis of an AT&T phone allegedly used by Bankman-Fried, which correlated the phone's location with the meetings and dinners.
Singh's Admissions about Forfeited Property, Loans, and Beliefs
Singh admitted to forfeiting a property he bought using borrowed money from FTX after discovering the company's misuse of customer funds. He expressed remorse for his excessive spending and stated that forfeiting the property was a way to rectify his actions.
Singh also revealed that despite knowing about the financial issues, he took a loan from FTX to purchase a vacation home. He testified that he believed FTX would last for years, even after learning about Alameda's growing deficit.
Regarding FTX's political donations, Singh acknowledged that he wasn't required to be the face of the donations but still performed the role despite personal reservations. He mentioned supporting California Proposition 12, which aimed to prevent cruelty to farm animals. Singh admitted to conspiring to violate campaign finance laws by acting as an illegal straw donor, funneling donations mostly to Democrats.
Alameda Research's Special Privilege and Software Bug Discovery
Singh testified about Alameda Research's special privilege, initially designed to help customers but later resulting in a nearly unlimited line of credit. He recounted a discussion where Bankman-Fried questioned the dependence on free collaterals and proposed making auto-deleveraging events less likely.
Singh discussed the discovery of a software bug that affected Alameda's balance on the FTX exchange. He mentioned feeling a sense of relief when the balance was found to be negative $11 billion instead of negative $19 billion. Bankman-Fried's defense lawyer faced difficulties in questioning Singh, and the judge intervened at one point.
Other topics covered in Singh's testimony include his living arrangements in the penthouse, the potential benefits of celebrity deals, and Bankman-Fried's role in making spending determinations.
Day Nine – October 16, 2023
Testimony of Nishad Singh: Bankman-Fried's Excessive Spending
The trial of Sam Bankman-Fried continued with the testimony of Nishad Singh, the former director of engineering at FTX. Singh, like other witnesses, has pleaded guilty to fraud and conspiracy counts and is cooperating with prosecutors.
In his testimony, Singh mentioned Bankman-Fried's excessive spending and described him as a formidable character. He also admitted to committing crimes with Bankman-Fried, Caroline Ellison, Gary Wang, and Ryan Salame, including defrauding customers and investors.
Singh, who had close ties to Bankman-Fried, described a "crazy, blame game" in the final days leading up to FTX's demise. He testified that he asked Bankman-Fried to clarify everyone's role in the fraud scheme and wanted Bankman-Fried to take the blame for orchestrating everything.
Intertwining of FTX Bahamas and US Arm Revealed by Singh
Singh also revealed that FTX Bahamas and its US arm were more intertwined than publicly suggested, with loans from Alameda being used to fund investments and acquisitions for FTX's US unit. He mentioned that political donations were often made through his accounts, with funds taken from Alameda's account and wired to Singh's Prime Trust account.
Furthermore, Singh testified about discussions to shut down Alameda in September 2022 and his attempts to stop spending on endorsements and other expenses. He considered leaving the company every day due to the worsening financial condition and feeling betrayed.
During the trial, Bankman-Fried's lawyers raised the issue of his access to Adderall, a drug prescribed for his ADHD and depression, stating that he may not be able to meaningfully participate in his own defense without his full dose. However, the judge rejected proposed solutions and expressed an inclination to push ahead with the trial.
Day Eight – October 13, 2023
The end of week two of the trial saw the conclusion of ex-BlockFi CEO Zac Prince's testimony. He confirmed that BlockFi started lending to Alameda at the end of 2021, but mentioned that they wouldn't have worked with them if they had known Alameda was borrowing from FTX. Despite not knowing, BlockFi ended up lending around $1 billion to Alameda because they were considered a good borrower.
BlockFi's Lending to Alameda and the Impact on Their Relationship
During Prince's testimony, there was a moment when Bankman-Fried appeared to scribble on a post-it and pass it to his lawyer. Prince was seen shaking his head at certain points, including when discussing FTX US. Prince confirmed that balance sheets were one of the primary ways for BlockFi to assess the health of Alameda.
Prince also mentioned that crypto firms, including BlockFi, frequently received audited financials, although most crypto firms were unaudited. He added that it was possible to choose to lend only to audited borrowers.
At the end of the day on Friday, prosecutors teased the possibility of FTX's former chief of engineering, Nishad Singh, as a witness for the next week. Two former FTX customers, an FBI agent, and an FTX employee named Delaney Ornelas are also scheduled to testify.
Solidification of Prosecution and Defense Approaches
The approaches of both the prosecution and defense teams solidified during week two of the trial. The prosecution's strategy involved putting their biggest witnesses up first, while the defense's initial cross-examination was criticized for being confusing. According to a white-collar attorney, jurors can be skeptical when CEOs argue that they didn't know what their subordinates were doing.
Former BlockFi CEO Zac Prince testified about how the collapse of FTX and Alameda impacted BlockFi, ultimately leading to their bankruptcy. Prince's testimony aligned with the findings of the committee of unsecured BlockFi creditors. The risk management team had warned Prince about potential risks related to the Alameda loans.
By the time Alameda declared bankruptcy, they owed BlockFi a staggering $650 million.
Day Seven – October 12, 2023
Relationship Between Ellison and SBF After Breakup
During this morning's cross-examination of Caroline Ellison, defense attorney Mark Cohen did not mention anything about bribery or sex workers. However, he did suggest that Bankman-Fried might need to be made aware that FTX customer deposits were still being directed towards Alameda-controlled North Dimension accounts, even after FTX established its own accounts.
Cohen also repeatedly asked Ellison if she had hedged enough to reduce Alameda's risk and emphasized the loss that Alameda suffered on the UST, the Terra-Luna stablecoin, possibly to highlight poor business decisions.
Cohen asked about the nature of Ellison and SBF's relationship after they finally broke up in the spring of 2022. Ellison testified that she avoided meeting SBF one-on-one and social interactions but still participated in Signal communications and work meetings.
Ellison Personally Wanted to Crush Modulo
In the afternoon session, defense attorney Mark Cohen brought up the rivalry between Alameda Research and Modulo, a fellow trading firm backed by FTX. Cohen asked Ellison if Modulo was similar to Alameda and if she saw them as competitors.
He also alluded that one of Modulo's founders, Lily Zhang, used to date Bankman-Fried. Cohen then asked if Ellison saw Modulo as a form of personal competition and if part of her wanted to crush them. Ellison admitted that she did remember having such feelings at some point.
Ellison's Cross-examination Ending: Balance Sheets, Mid-Year Review, and All-Hands Meeting
Cohen again questioned her about the balance sheets she made for external investors for the rest of the cross-examination of Ellison. He emphasized that even though some versions made Alameda seem less risky than it was by renaming its borrowing from FTX, they technically had the same net asset value.
Cohen also asked her about the 2022 mid-year review she sent to Alameda employees, which seemed optimistic. Ellison responded that she did it to preserve morale. Finally, prosecutor Danielle Sassoon brought up the Alameda all-hands meeting, where Ellison revealed that Alameda had been using FTX customer deposits.
At the very end, the prosecution briefly questioned the BlockFi CEO, Zac Prince. The court proceedings have ended for the day and will resume on Friday, with Prince returning to the stand.
Day Six – October 11, 2023
Alleged Chinese Bribe and Financial Manipulation
Caroline Ellison testified about an alleged bribe paid to Chinese officials by Alameda to unfreeze trading accounts. After almost a year of trying to fix the issue, Alameda paid around $150 million to Chinese officials to resolve the issue. Ellison also created balance sheets to show lenders, including one to the crypto lending desk Genesis. However, upon seeing it, SBF allegedly asked her to find "alternative ways of presenting the information."
Ellison also testified about SBF's stressors, including "getting regulators to crack down on Binance," bad PR, raising money from Saudi Crown Prince Mohammed bin Salman, and possibly buying Snapchat. She also discussed tension between Alameda and Modulo, an FTX-backed hedge fund, and feeling pressured to talk to the media and provide reassuring comments.
At the very end of Sam Bankman-Fried trial live today, Ellison testified that $1.6B of FTX investor funds went to Alameda. She also claimed that SBF believed his hair played a role in higher bonuses at Jane Street. They used to drive luxury cars in the Bahamas but later switched to Toyotas and Hondas for a better image.
Caroline Ellison's cross-examination began towards the end of today's court session and will continue tomorrow. Stay tuned for the dramatic details. Thanks for reading!
Day Five – October 10, 2023
Testimony of Caroline Ellison – "Sam Directed Me to Commit These Crimes"
The Sam Bankman-Fried trial live of day five started with Wang's testimony, after which Caroline Ellison, wearing a gray blazer and light red crepe dress, was called to the stand.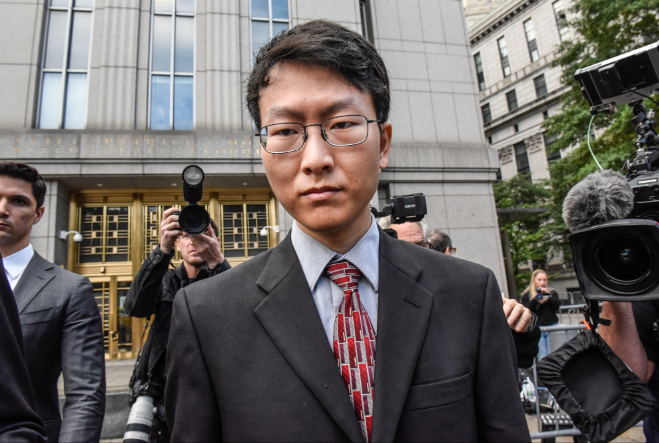 The morning session focused on the defense's argument that Bankman-Fried made reasonable business decisions and wanted to repay Alameda lenders. They discussed the loans Wang took and his claim of trusting Bankman-Fried. The prosecution showed that the order came after Bankman-Fried had already started meeting with authorities.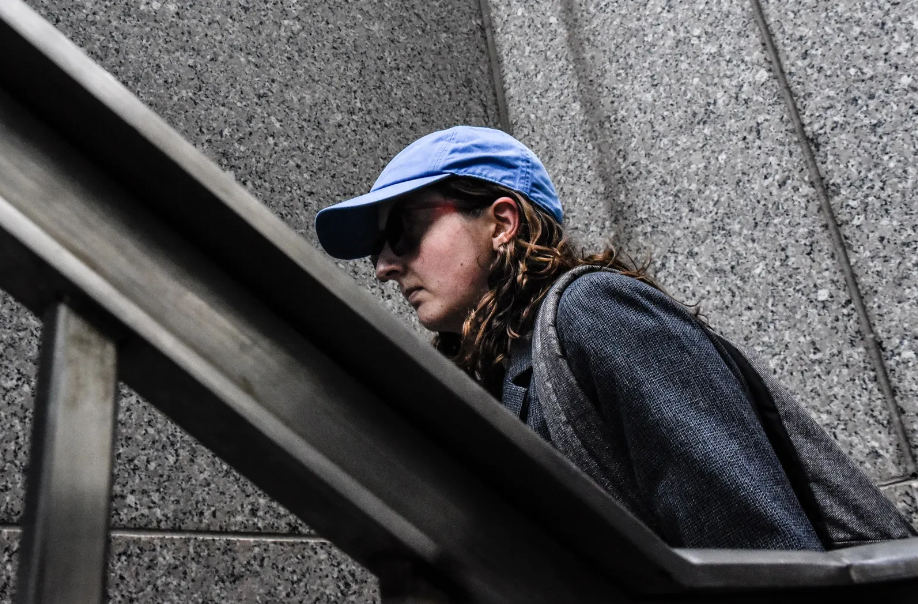 In the afternoon session, Former Alameda CEO Caroline Ellison testified that she and FTX founder Sam Bankman-Fried committed crimes together. She discussed the risks Bankman-Fried was willing to take and how he directed her to commit these crimes.
"He was originally the CEO of Alameda and the owner of Alameda and he directed me to commit these crimes," she said.
The prosecution used her memos and spreadsheets to demonstrate the extent of Bankman-Fried's risk appetite. They also highlighted how Bankman-Fried and Ellison relied on customer deposits from FTX to support Alameda. Caroline Ellison said that Bankman-Fried told her there was a 5% chance he would become US president someday.his willingness to take extreme risks.
Day Four – October 6, 2023
CTO Gary Wang Reveals Unfair Secrets of Alameda
The Sam Bankman-Fried trial live of Day Four mainly focused on the testimony of FTX co-founder and CTO, Gary Wang. Wang provided technical details regarding the alleged special privileges enjoyed by Alameda, such as faster trading, a negative account balance, and a $65 billion line of credit.
Nishad Singh, the director of engineering, had built a feature that allowed Alameda to have a negative balance. This feature was enabled exclusively for them on July 31, 2019, coinciding with Bankman-Fried's public statement that Alameda's account was no different from others.
Bankman-Fried allegedly stated that it was acceptable as long as Alameda's withdrawals were less than FTX's total revenue, which was around $50 to $100 million at the time. However, Alameda's borrowing eventually exceeded FTX's revenue.
The Sam Bankman-Fried Trial will continue on Tuesday morning with Caroline Ellison as the next witness.
Day Three – October 5, 2023
Lavish Spending, Geofencing, and Preferential Treatment Revealed
During the Sam Bankman-Fried trial, the prosecution presented evidence about FTX platform usage and customer trust. They showed screenshots of the sign-up page and celebrity advertisements.
Adam Yedidia, Bankman-Fried's college friend and former Alameda intern, discussed automating customer withdrawals and discovering a bug in an Alameda Research-controlled account. Yedidia expressed concern about the company's situation and extravagant spending. The defense argued that Bankman-Fried did not own a yacht and emphasized proper business practices.
Judge Lewis Kaplan expressed disapproval of repetitive questions and called for a private discussion with the lawyers. The prosecution asked Yedidia about his experience living in the penthouse, and a comparison was made to his time at MIT. Matt Huang, cofounder of Paradigm, expressed concerns about FTX's governance structure and potential preferential treatment.
Day Two – October 4, 2023
Defense Argues Good Faith, Bankman-Fried Denies Wrongdoing
On the second day of Sam Bankman-Fried trial live, jury selection was completed and opening arguments began. The prosecution alleged that Sam Bankman-Fried diverted customer funds from FTX to Alameda for personal gain. The defense argued that Bankman-Fried acted in good faith as CEO of a bankrupt company.
Witness testimonies started in the afternoon. The prosecution's first witness, Marc-Antoine Julliard, claimed to have lost $100,000 to FTX. The second witness, Adam Yedidia, testified that he resigned from FTX when he discovered Alameda's use of customer deposits.
The defense portrayed Bankman-Fried as an innocent math nerd, while the prosecution accused him of building wealth and influence through deception. Defense lawyer Mark Cohen raised doubts about the credibility of co-conspirator witnesses, pointing out their self-interest due to guilty pleas and cooperation agreements.
Day One – October 3, 2023
Sam Bankman-Fried Trial Begins Amidst a Stunning Courthouse Backdrop!
Outside the courthouse
The first day of the Sam Bankman-Fried Trial unfolded with tight security measures in Foley Square. The NYPD erected steel barricades, managed traffic, and created media zones.
Jurors lined up in a designated area while police ensured their summonses were ready. The media presence was significant, with densely packed reporters and news trucks in the vicinity. It was a clear morning outside the county and federal courthouses.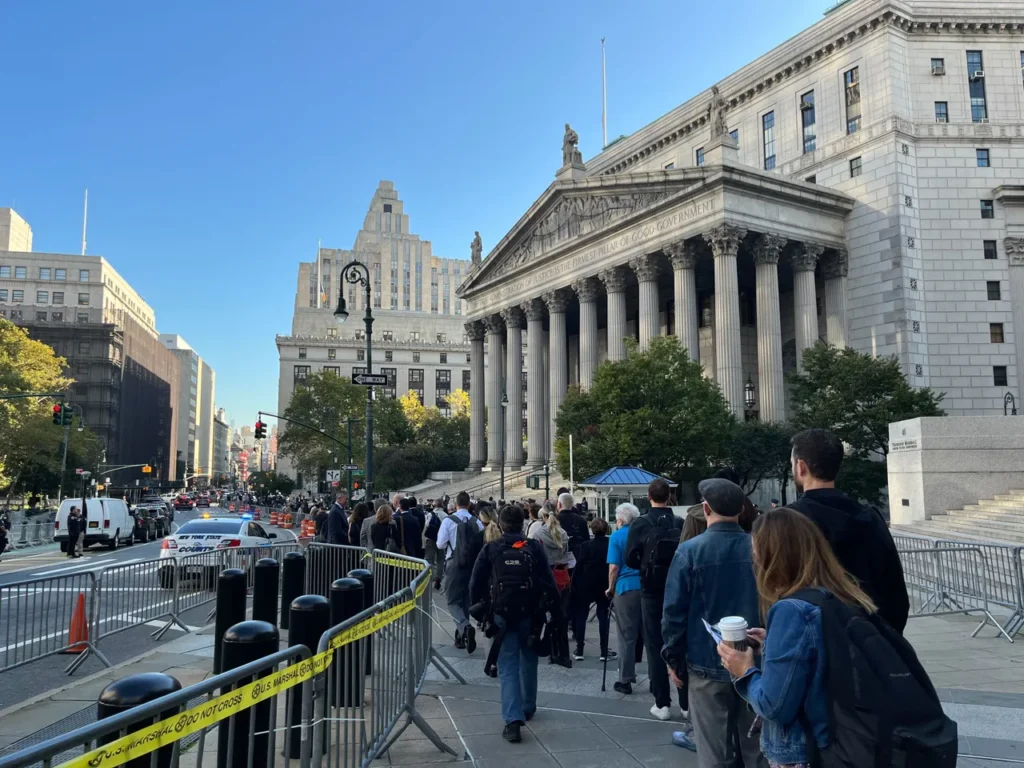 Inside the courthouse
Inside the courthouse, Bankman-Fried seated next to his attorney, Christian, in the front row, surrounded by other attorneys, while prospective jurors sit behind him.
An ample number of qualified individuals were present to select the necessary 18 jurors. Both sides expect to present opening arguments totaling approximately 90 minutes.
Overview of Sam Bankman-Fried Trial
The Sam Bankman-Fried Trial has been taking place at the US District Court for the Southern District of New York. The trial is expected to last up to six weeks, with a verdict likely to be reached just before Thanksgiving in the US.
Bankman-Fried's inner circle, including:
Caroline Ellison: The CEO of Alameda Research and on-and-off romantic partner of Bankman-Fried. The pair met at Jane Street, a quantitative trading firm where they both worked after college.
Gary Wang: The cofounder of FTX and Alameda Research and CTO for both firms. Wang met Bankman-Fried in high school, and the pair were later roommates at MIT.
Nishad Singh: The director of engineering at FTX. Singh worked as an engineer at Meta before being headhunted by Bankman-Fried.
The prosecution aims to demonstrate Bankman-Fried's control over the FTX operation and the deliberate nature of the alleged fraud.
Judge Lewis Kaplan, a highly experienced judge with three decades of high-profile cases, is overseeing the trial.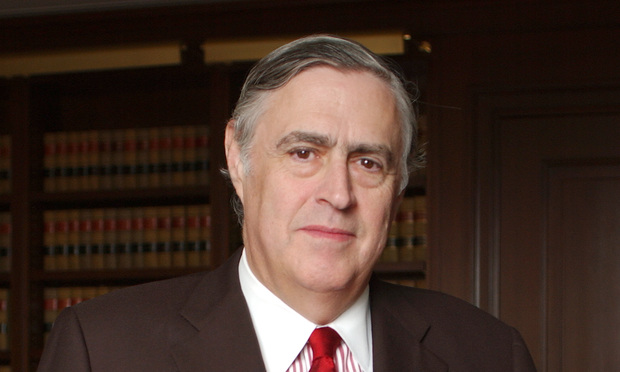 Overview – The collapse of FTX
Cryptocurrency exchange FTX and its now-jailed founder and former CEO, Sam Bankman-Fried, had a complex bond.
Founded in 2018 by Sam Bankman-Fried, a graduate of the Massachusetts Institute of Technology (MIT) and a former trader at Jane Street Capital specializing in international exchange-traded funds (ETFs), FTX offered a diverse range of trading products including derivatives, options, volatility products, and leveraged tokens.
In the beginning, FTX's extensive product offering and user-friendly desktop and mobile trading apps, coupled with the fact that FTX platform offered various order types, from basic market orders to more complex trailing stop orders, attracted crypto investors of all skill levels, from newbies to whales.
Furthermore, the exchange facilitated spot markets for over 300 cryptocurrency trading pairs, including its own native token, FTT. Since its listing on CMC in 2019, the value of the FTT token has experienced incredible growth.
FTT's price in 2017 was a mere $1.90. Fast forward to September 2021, and its value peaked at $85.60, representing an extraordinary gain of 3,500%.

FTX gained recognition in 2021 as a leading centralized cryptocurrency exchange (CEX), ranking as the world's third-largest exchange that year. At the time, the exchange was so famous for its derivatives and leveraged products.
However, in early November 2022, FTX and its affiliated companies faced a significant decline in their reputation. FTX, based in the Bahamas, and its US affiliate, FTX US, shared management teams but had separate capital structures. Only US residents were permitted to trade on FTX US.
During this period, FTX encountered a liquidity crisis. Bankman-Fried reassured FTX investors about the stability of its assets, but customers demanded withdrawals totaling $6 billion shortly after the CoinDesk report.
Bankman-Fried sought additional funding from venture capitalists. As a result, the value of FTT plummeted by over 98% in just two days, reaching $1.10 by late November 2022.

FTX Files For Bankruptcy
FTX filed for Chapter 11 bankruptcy protection on Nov. 11, 2022, revealing that roughly 130 other affiliated companies were also part of the proceedings. Bankman-Fried stepped down on Nov. 11 as CEO of FTX, replaced by court-appointed FTX CEO John Ray, who led energy trading firm Enron through bankruptcy proceedings years before.
According to its bankruptcy filing, FTX, which was once valued at $32 billion and has $8 billion of liabilities it can't pay to as many as 1 million creditors.
The exchange's collapse was the result of "a complete failure of corporate control," according to John J. Ray III, the new, court-appointed chief executive of FTX. Ray, who has experience with massive business failures such as energy trader Enron following its collapse in an accounting scandal in 2001, told a U.S. House of Representatives committee hearing on Dec. 13, 2022, that FTX appeared to be a case of "old-fashioned embezzlement," and that investors and creditors are unlikely to get all their money back.
Sam Bank-Fried's Indictment
On December 12, 2022, Bankman-Fried was arrested by Bahamian authorities on multiple fraud charges related to FTX. The following day, the U.S. Attorney for the Southern District of New York, Damian Williams, announced an eight-point fraud indictment against the former CEO.
The charges allege that Bankman-Fried defrauded FTX customers and investors, lenders to FTX-affiliated hedge fund Alameda Research, and violated campaign finance laws. Williams stated that this was one of the largest frauds in financial history.
Bankman-Fried was indicted by the U.S. District Court in Manhattan on eight counts, including securities fraud and money laundering. On December 22, a federal judge ordered his release from custody after his attorneys and prosecutors agreed to a record-breaking $250 million bond.
Bankman-Fried, who is 30 years old, will live with his parents, both of whom are Stanford law professors, in Palo Alto, California. He will be confined to the Northern California area, wear an electronic monitoring bracelet, and undergo mental health and substance abuse counseling.
On January 3, Bankman-Fried pleaded not guilty to all charges in a New York federal court. His trial is set for October 2.
DISCLAIMER: The Information on this website is provided as general market commentary and does not constitute investment advice. We encourage you to do your own research before investing.