LayerZero Airdrop Guide: Opportunity To Get Involved Early With Breakthrough Projects
40 days ago - Around
12

mins
mins to read
The LayerZero ecosystem is forming very quickly and moving faster than most of the market is sensing. Today, let's explore with Coincu the possibility of making profits from crypto airdrop 2023 through this LayerZero Airdrop article.
What is LayerZero?
In a rapidly evolving blockchain ecosystem, the need for seamless interoperability among different blockchains has never been more critical. Enter LayerZero, an innovative cross-chain protocol poised to revolutionize the way decentralized applications (dApps) interact across diverse blockchain networks, introducing a new era of multi-chain interoperable blockchains known as Omnichain dApps (OdApps).
At its core, LayerZero is designed to simplify the process of sharing and transmitting information between blockchains while prioritizing security for users and dApps alike. This groundbreaking protocol enables a new paradigm in cross-chain interoperability, as it dispenses with the conventional hub-and-spoke model employed by projects like Polkadot and the use of light nodes on-chain, a method popularized by Cosmos IBC. Instead, LayerZero introduces a novel approach that sets it apart from the competition.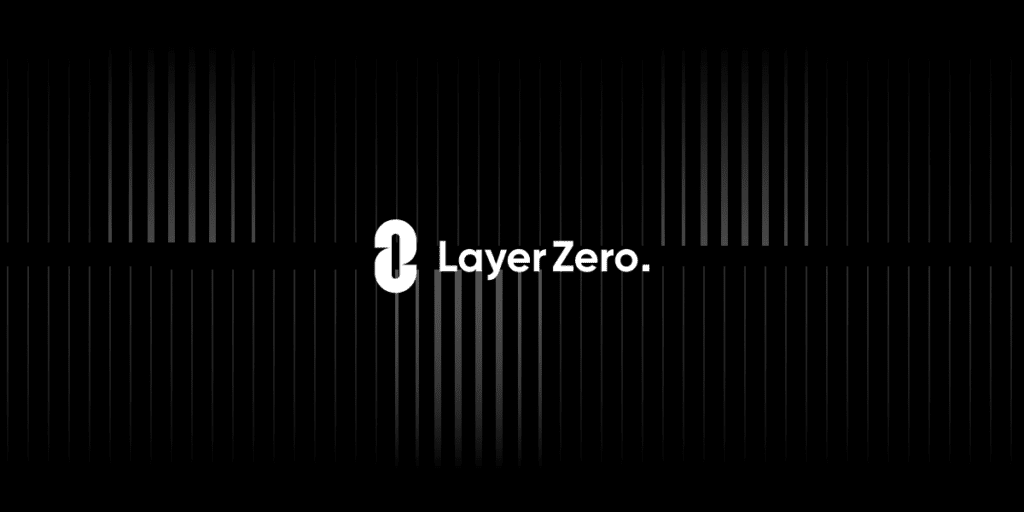 LayerZero leverages on-chain Ultra Light Nodes to connect dApps seamlessly across different blockchain networks. The significance of this approach lies in achieving the security of a Light Node, but at a much lower cost compared to intermediary chains. Developers can readily harness the power of LayerZero to transform their dApps into multi-chain applications, all through a user-friendly interface.
To grasp the essence of LayerZero, think of it as a connecting layer that unites separate chains within the blockchain universe. This is accomplished by attaching Endpoints to networks, which efficiently retrieve and transmit information between these blockchain ecosystems.
Notably, Endpoints serve as super-lightweight clients installed on these networks, ensuring that data is transmitted with optimal efficiency and minimal overhead. It's important to note that Endpoints do not store data; instead, data is transferred to the Relayer for off-chain authentication.
Check out our Metamask Airdrop Guide article for another highly anticipated token airdrop.
What problem does LayerZero solve?
Multi-purpose omnichain dApps platform
The hallmark of LayerZero's innovation lies in its unique approach to message transmission. Messages travel across chains via Endpoints, offering an efficient and secure means of communication. This novel methodology ensures that data is transferred seamlessly, enhancing the overall experience for users and developers alike.
One of the key features that sets LayerZero apart is its robust security infrastructure. LayerZero combines Off-chain confirmation through its Relayer system with on-chain confirmation from the renowned Oracle provider Chainlink. These two security measures operate independently of each other, and only when both forms of confirmation yield a consensus result are transactions accepted. This dual-layered approach to security ensures the integrity of data and transactions on the network.
LayerZero's innovation doesn't stop at security and message transmission. It opens the door for the development of the first omnichain applications, providing an unprecedented level of chain-agnostic functionality. This means that applications such as lending platforms, automated market makers (AMM), and governance systems can seamlessly operate across multiple blockchain networks.
Highly effective in cost, security and speed
What truly sets LayerZero apart is its role as a base protocol layer that underpins a wide range of applications. This infrastructure empowers developers to transform existing dApps into omnichain dApps with ease, unlocking a world of possibilities for cross-chain collaboration.
For developers, integrating LayerZero technology into their projects is a game-changer. This technology allows developers to validate information similarly to an on-chain light node. Instead of holding all blocks sequentially, LayerZero adopts a decentralized streaming approach for block retrieval.
This not only optimizes efficiency but also enhances security by coordinating authentication between nodes and oracles. In short, LayerZero harnesses the power of Oracle technology from Chainlink and Ultra Light Node technology, achieving a rare combination of cost efficiency, speed, and security.
LayerZero airdrop potential
LayerZero has yet to introduce its native token, but the company has successfully secured $173.3 million in funding from leading investors, including Alameda Research and Andreessen Horowitz. This strong financial backing has raised expectations of an impending token launch.
While an official announcement regarding the ZRO token airdrop is yet to be released by LayerZero's team, the presence of the ZRO token is evident in the project's code, hinting at a possible token launch in the near future.
In anticipation of the ZRO token launch, eager users and investors are exploring various strategies to increase their chances of receiving a potential airdrop. Drawing from past airdrop experiences with projects like Optimism, Arbitrum, and Aptos, it is widely believed that active participation within the LayerZero ecosystem can be a key factor in qualifying for the ZRO token airdrop.
LayerZero boasts a suite of protocols that users can engage with, potentially boosting their eligibility for the airdrop. As the launch date for ZRO remains undisclosed, the community is actively preparing to maximize their involvement with LayerZero's dApps and protocols in hopes of securing this highly-anticipated token.
How to get LayerZero airdrop
One key approach to securing the LayerZero airdrop is active participation in the various projects developed by LayerZero. Stargate Finance, one such project, exemplifies the cross-chain liquidity solutions the LayerZero ecosystem offers. Stargate Finance aims to streamline and simplify transactions between different blockchains, making cross-chain transactions more accessible and seamless. Engaging with Stargate Finance can potentially enhance one's eligibility for the upcoming ZRO airdrop.
To maximize their prospects of receiving ZRO tokens, users can also employ several strategies, including:
Participating in LayerZero projects: Engagement with various LayerZero projects not only contributes to the ecosystem but also increases the likelihood of receiving the LayerZero airdrop.
Joining Project Communities: Joining the Discord and other community platforms affiliated with LayerZero offers opportunities to stay updated and potentially qualify for airdrops.
Cross-Platform Interaction: Interacting with platforms closely associated with LayerZero is another strategy users can employ to position themselves favorably for the impending airdrop.
With LayerZero's financial backing and commitment to innovation, the anticipation surrounding the ZRO token launch is at an all-time high. Users and investors are encouraged to explore the full spectrum of opportunities available within the LayerZero ecosystem, including projects like Stargate Finance, to enhance their chances of securing the upcoming LayerZero airdrop.
LayerZero airdrop guide
LayerZero Airdrop: Interacting with Stargate Finance
Stargate Finance, a liquidity protocol within the LayerZero ecosystem, harnesses LayerZero's innovative generic messaging capabilities to facilitate seamless cross-chain liquidity transfers in native assets. The LayerZero Labs team firmly believes that Stargate Finance will play a crucial role in any dApp seeking to move cryptocurrency assets across various blockchains. With this in mind, Stargate users, particularly DAO voters, stand to gain a significant advantage in the quest to receive ZRO airdrops.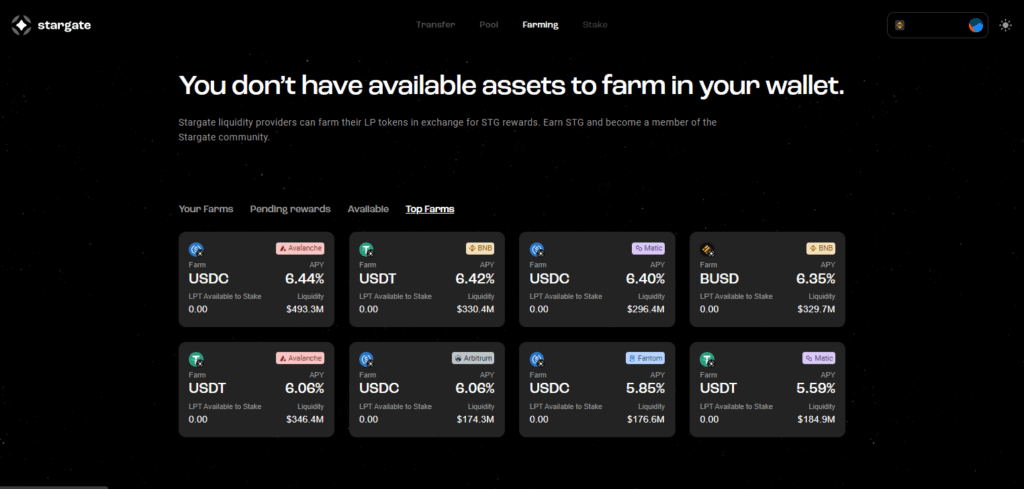 Here are key strategies that users can employ to enhance their eligibility for the ZRO airdrop through Stargate Finance:
Hold STG Tokens: Owning STG tokens demonstrates your engagement with the Stargate project and increases your chances of qualifying for the ZRO airdrop.
Cross-Chain Transactions via Stargate: Transferring funds seamlessly between different blockchain networks using Stargate's bridge functionality is an effective way to boost your eligibility.
Stake STG Tokens: Staking the native token, STG, for a specific duration can significantly enhance your Voting Power, thereby increasing your chances of receiving ZRO tokens.
Active Voting: Participation in voting within the Stargate ecosystem is another practical approach to multiplying your chances of securing the LayerZero airdrop.
Create Liquidity Pools: Creating liquidity pools on Stargate adds another layer of engagement and increases your eligibility for ZRO tokens.
LayerZero Airdrop: Joining Discord sever
Join their Discord group and link your wallet. By joining their Discord channel, you may not only remain up to speed on protocol advancements but also earn points for participation.
Begin by visiting 'https://discord-layerzero.netlify.app/discord' and selecting 'I'm not a robot'.
To join the Discord channel, click 'Join LayerZero Official'. Remember to authenticate your account and use the 'general' / 'gm' channels.
LayerZero Airdrop: Using Aptos Bridge
To leverage the functionality of the Aptos Bridge, users are required to connect their EVM-compatible wallets, like MetaMask, and Aptos wallets such as Martian Wallet. Once connected, they can specify the number of cryptocurrencies and networks they wish to interact with. However, it's crucial to be aware of a few important details when using the Aptos Bridge.
First and foremost, a 3-day transfer window is in place if you intend to withdraw your assets from the Aptos ecosystem. During this window, users have the opportunity to reassess and potentially modify their transaction.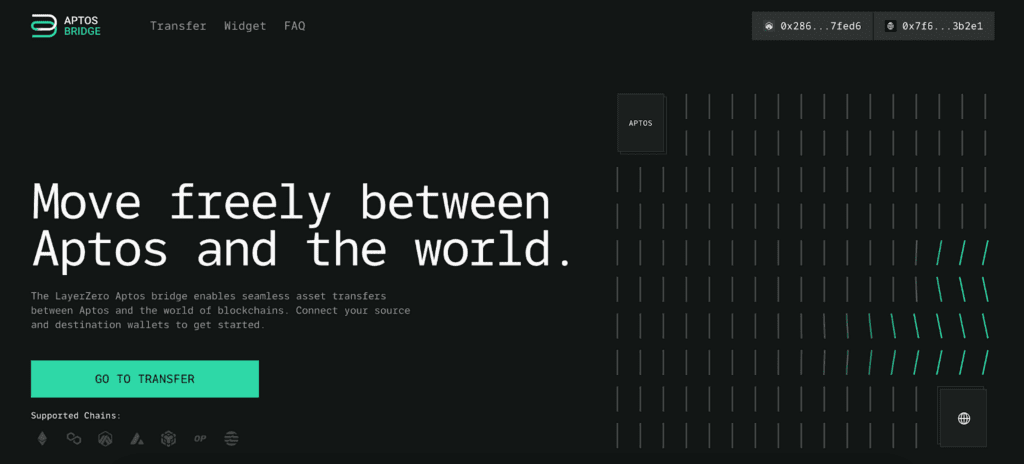 Additionally, users should note that gas fees within the Aptos ecosystem are payable in Aptos tokens (APT). To minimize gas fees, it's advisable to transfer USDC from the Binance Smart Chain (BNB Chain) to the Aptos network. To achieve this, you will need to complete the following steps:
Send USDC to your EVM wallet, such as MetaMask, along with a sufficient amount of BNB for covering gas fees.
Simultaneously, transfer some APT tokens to your Martian wallet to ensure the payment of gas fees within the Aptos ecosystem.
This strategic approach allows users to optimize the cost-effectiveness of their cross-chain transactions, reducing the burden of gas fees and enhancing the overall efficiency of the process.
LayerZero Airdrop: Using LiquidSwap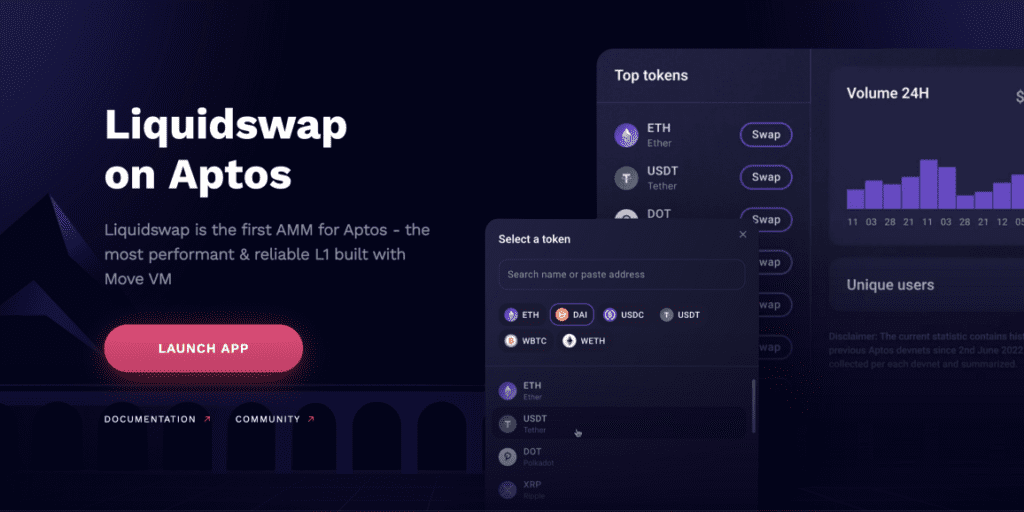 Visit 'https://bridge.liquidswap.com/' in your web browser.
Connect your EVM-compatible wallet (e.g., MetaMask) and your Aptos wallet (e.g., Martian wallet) if you haven't already.
Select the cryptocurrency you want to bridge (e.g., USDT or ETH).
Choose the network from which you wish to transfer tokens (e.g., Ethereum or Arbitrum).
Specify the Aptos network as your destination network.
Follow the on-screen instructions to complete the bridging process.
Keep in mind that gas fees for the transaction will need to be paid in Aptos (APT) tokens.
By following these steps, you'll be able to bridge USDT and ETH between Ethereum or Arbitrum and the Aptos network as per your requirements.
LayerZero Airdrop: Using LEVEL Finance Bridge
With a primary focus on providing innovative risk management solutions for liquidity providers, LEVEL Finance is helmed by a team of experienced entrepreneurs and dedicated contributors.
To become a part of the LEVEL Finance ecosystem, users are encouraged to follow these steps:
Acquire $LVL Tokens: The first step involves acquiring LEVEL Finance's native token, $LVL. These tokens can typically be obtained on decentralized exchanges (DEXs) like Uniswap for Ethereum or Pancakeswap for Binance Smart Chain. Acquiring $LVL tokens is essential for participating in the LEVEL Finance ecosystem.
Utilize the LEVEL Bridge: After obtaining $LVL tokens, users can leverage the LEVEL Bridge. This bridge enables the seamless transfer of $LVL tokens between the Binance Smart Chain (BNB Chain) and Arbitrum, another layer-2 scaling solution for Ethereum. Depending on the direction of the transfer, whether from BNB Chain to Arbitrum or vice versa, users should be prepared with the respective gas fees currency, which can either be BNB for Binance Smart Chain or ETH for Ethereum.
LayerZero Airdrop: Using SushiXSwap
SushiXSwap's innovative approach allows users to seamlessly swap tokens between different networks without relying on a bridge. This streamlined process not only enhances the efficiency of cross-chain transactions but also opens up exciting opportunities for users. By utilizing SushiXSwap's capabilities, users position themselves favorably for potential LayerZero airdrops.
As LayerZero's Stargate protocol plays a pivotal role in enabling this revolutionary cross-chain functionality, users who engage with SushiXSwap are likely to qualify for the highly anticipated ZRO token airdrop. The unique capabilities of SushiXSwap set it apart as a game-changing platform within the decentralized exchange ecosystem.
LayerZero Airdrop: Using BitcoinBridge
BTC.b represents a new type of wrapped Bitcoin designed for use on the Avalanche Network, enhancing the interoperability of the leading cryptocurrency. This seamless movement of Bitcoin to Avalanche is accomplished through the Avalanche Bridge, a key component of LayerZero's ecosystem. With this integration, Bitcoin becomes a versatile asset accessible on multiple networks, significantly expanding its utility.
For users on a budget looking to engage with the LayerZero ecosystem, BitcoinBridge emerges as an ideal solution. This platform offers an economical way to interact with the ecosystem, with just around US$15 covering approximately 20 transactions. It serves as a cost-effective entry point for individuals seeking to harness the potential of LayerZero technology.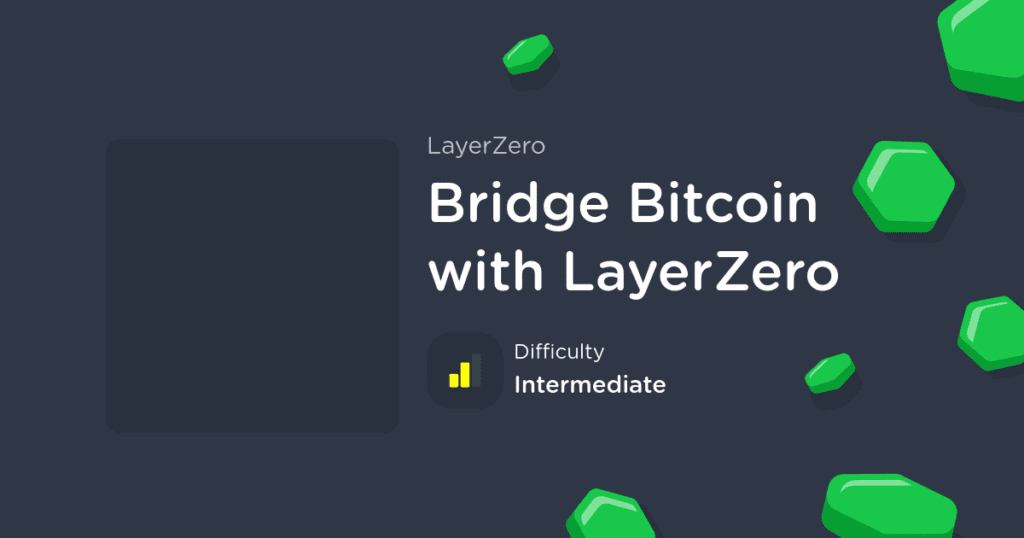 Here's a simple guide on how to use BitcoinBridge:
Obtain BTC.b on Trader Joe: Start by acquiring BTC.b on the Trader Joe platform, securing access to this wrapped Bitcoin variant.
Connect EVM and Aptos Wallets: Ensure your EVM-compatible wallet is connected, such as MetaMask, and your Aptos wallet, such as Martian Wallet, is set up and synchronized.
Bridge Assets Between Different Networks: Utilize the BitcoinBridge platform to bridge assets between various networks, enabling the seamless movement of BTC.b tokens and expanding your reach across different blockchain ecosystems.
LayerZero Airdrop: Interacting with other dApps
Users can interact with a variety of dApps within the LayerZero network, including Holograph, Mugen Finance, Radiant Capital, Omni X, and Angle Protocol, providing a rich landscape of opportunities for participation.
Within this vibrant ecosystem, users have the chance to make small transactions, deposit funds, provide liquidity, swap assets, and engage in various other activities. By actively and consistently utilizing the LayerZero ecosystem, individuals position themselves favorably for potential rewards, reflecting the project's commitment to rewarding genuine engagement.
Conclusion of LayerZero Airdrop
There are various elements to consider while analyzing an airdrop. First, consider the chance that the project will ever conduct an airdrop in the first place. The project's token allocation for airdrop campaigns, as well as the difficulty of participating in their airdrop, are then examined. Hopefully Coincu's LayerZero Airdrop Guide article has helped you gain more useful information.
DISCLAIMER: The information on this website is provided as general market commentary and does not constitute investment advice. We encourage you to do your own research before investing.