News
OKX Seeks Virtual Asset Trading License from Hong Kong Authorities!
14 days ago - Around
2

mins
mins to read
Key Points:
Hong Kong SFC lists OKX among virtual asset trading platform applicants.
OKX's Chief Commercial Officer highlights commitment to progressive regulation.
Meex and PantherTrade also pursue licenses, reflecting rising interest in regulated platforms.
Hong Kong Securities and Futures Commission (SFC) has issued an updated list of applicants seeking virtual asset trading license from Hong Kong trading platform.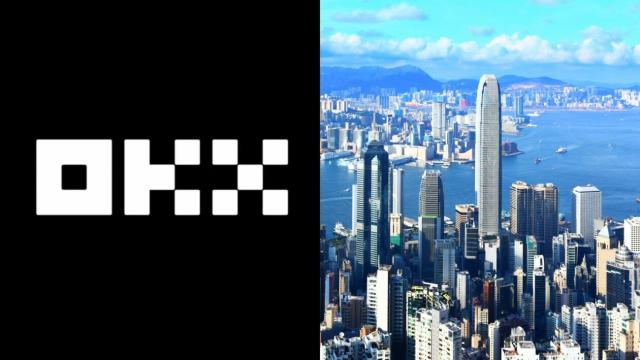 Among the recent applicants, OKX Hong Kong FinTech Company Limited has submitted its application on November 16, signaling its intent to secure approval for its virtual asset trading platform, known as "OKX."
Meex and PantherTrade Lead the Wave of Virtual Asset Platform License Applications
Prior to OKX's application, two other virtual asset trading platforms, Meex and PantherTrade, had already submitted their license applications on October 12 and November 15, respectively. The increasing number of applications underscores the growing interest in establishing regulated virtual asset trading platforms within the Hong Kong market.
OKX Global Chief Commercial Officer, Li Zhikai, expressed the platform's commitment to progressive regulation, positioning OKX as an advocate for responsible and compliant practices in the digital asset space. Zhikai emphasized the belief that the global digital asset ecosystem is moving toward increased regulation, aligning with OKX's proactive approach to compliance.
As the virtual asset trading landscape evolves, regulatory adherence becomes a key focus for industry participants. OKX's decision to seek a virtual asset trading platform license aligns with a broader industry trend toward embracing regulatory frameworks, anticipating a future where global digital asset ecosystems are subject to comprehensive regulation.
The submission of OKX's application marks a pivotal step in the platform's journey, reflecting its dedication to operating within a regulated framework and contributing to the establishment of a robust and secure virtual asset trading environment in Hong Kong. The evolving regulatory landscape is likely to shape the future trajectory of digital asset platforms, fostering a more secure and transparent ecosystem for investors and traders alike.
DISCLAIMER: The information on this website is provided as general market commentary and does not constitute investment advice. We encourage you to do your own research before investing.