Market
785 days ago - Around
3

mins
mins to read
Bank tycoon Jamie Dimon: "Bitcoin has no value"
Jamie Dimon, Chairman and CEO of the largest US bank JPMorgan Chase, is not a big fan of Bitcoin – the digital currency with the largest market capitalization in the world.
"Personally, I think Bitcoin has no value," Dimon said at an event organized by the Institute of International Finance (IIF) on October 11th.
"However, the customer agrees with my opinion. That is what defines the market. So if they want access to buy Bitcoin, we can give them the greatest possible legal access, "said Mr Dimon.
Although he doesn't believe in BTC, the bank he runs, JPMorgan is still actively involved in virtual currency projects. In February 2019, JPMorgan Chase announced it would issue its own digital currency called JPM Coin, and in October 2020 the bank opened a new division specializing in blockchain. Last August, JPMorgan Chase began providing wealth management clients with access to virtual currency funds.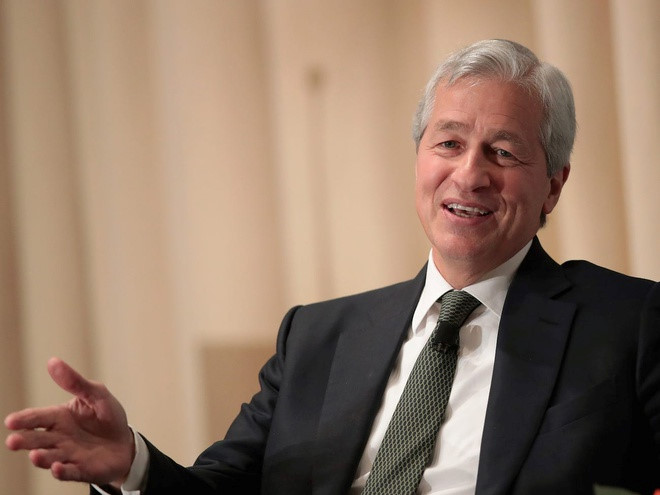 For his part, Mr Jasmin Dimon still takes an anti-cryptocurrency stance.
Dimon recently told Axios CEO Jim VandeHei that Bitcoin "has no intrinsic value." Although he believes bitcoin will be around for a long time, he believes that "this virtual currency is considered illegal in some places, such as China, which made BTC illegal. This expert thinks that Bitcoin is like the "gold of idiots".
Mr Dimon also said that "the authorities will strictly regulate virtual currencies".
Mr Dimon's view may be correct. Recently, the US government has focused on monitoring the virtual currency market. On October 9, Bloomberg News reported that President Joe Biden's administration is considering an executive order to instruct federal agencies to investigate the virtual currency market and make recommendations.
Despite heightened scrutiny, however, Federal Reserve Chairman Jerome Powell made it clear in late September that he had no intention of banning BTC in the United States.
Some financial experts say that well-designed regulation of virtual currencies will benefit the US. "If people want cryptocurrencies to become a mainstream asset, regulation is a necessary first step," said Anjali Jariwala of Fit Advisors.
However, proponents of cryptocurrencies fear that cryptocurrency validation could stifle innovation in the US sector as well, which could lead to US virtual currency companies moving to other countries.
BTC price is currently hovering around $ 57,000 with a market cap of more than $ 1 trillion, according to CoinMarketCap.
Vu Hao (according to CNBC)
.