Market
785 days ago - Around
4

mins
mins to read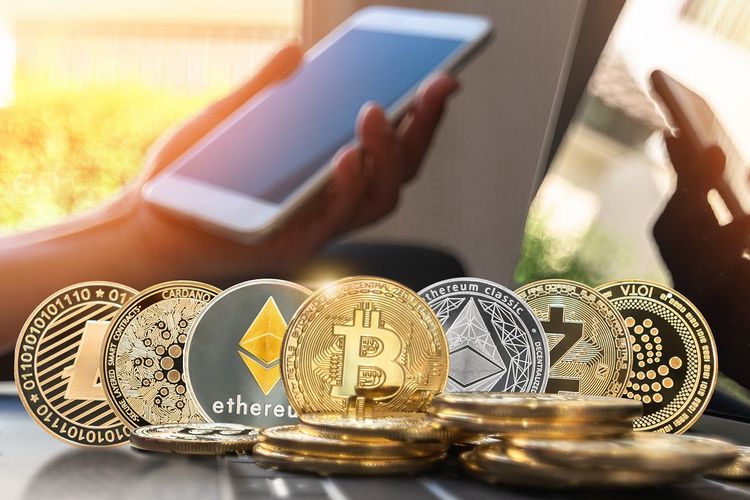 Market situation
Bitcoin price rose for many days with many signs of dump. The number of stable coins pushed to the stock exchanges and the number of contract transactions also increased, with BTC suffering a correction to over USD 54,000 yesterday. To date, the price has rebounded to $ 57,000.
Stable copper is loaded onto the exchange and waits to be bought when the price corrects. On the past day there have been many times that the amount of Bitcoin pushed onto the ground has been more than subtracted. Some profitable investors have taken profits.
Ethereum, on the other hand, will continue to be withdrawn from other exchanges.
When Bitcoin was around $ 56,000, the BTC win rate on the chain dropped from 96% to 93%. If Bitcoin continues to hold the price, the money will flow to altcoins, causing the price to go up slightly. This is what many investors who hold a lot of altcoins expect.
Celsius, a cryptocurrency lender, announced in a press release Tuesday that it had completed a $ 400 million investment round. This round is jointly chaired by WestCap and the Caisse de Đépôt et position du Québec (CDPQ). After that round of funding, Celsius was valued at $ 3 billion.
The company plans to use the newly raised capital to expand its product offering, bring new company-grade products to market and double its workforce.
Along with BlockFi, Celsius is one of the largest centralized lenders of cryptocurrencies. According to its filing, Celsius has totaled $ 25 billion in assets under management and paid $ 850 million in interest through its flagship product, Earn, since its launch in 2017.
Usually, large amounts of capital are rarely raised in as short a time as Celsius in the crypto winter. So it reinforces the belief that the market is still in an uptrend.
Wood's Ark Innovation ETF sold 98,427 shares on Coinbase for more than $ 25 million at Monday's closing price. According to company data, the stock remains the fund's fourth largest holding after Tesla, Teladoc Health and Roku.
Coinbase is the first crypto company listed on a US exchange and is expected to grow. After a while, however, Coinbase stock didn't grow like the crypto market. Cathie Wood has decided to restructure and sell some of the company's shares, possibly increasing its investment in Bitcoin.
Last week, the crypto market saw growth in the amount of money poured into crypto for the 8th straight week (according to Coinshare statistics).
Most of the investment money goes into Bitcoin . Followed by altcoins like ADA and SOL. Money leaves behind some coins like ETH, XRP, DOT and LTC.
Some other information:
Ethereum developers are making significant strides in moving to proof-of-stake (PoS). Last week, around 40 Eth1 and Eth2 developers met in an undisclosed location in Greece to create a Devnet that would unite multiple customers. Attendees included individuals from the Ethereum Foundation and ConsenSys who all worked together. The first update of the ETH in transition to PoS is planned for October 27th.

In order not to fall behind with the recently emerging competitive platforms like Solana, Polkadot, Terra …, Binance will put more than USD 1 billion into Binance Smartchain to promote the development of the ecosystem. In which $ 100 million to attract more development talent; The next $ 100 million as an incentive for liquidity; $ 300 million to fund programming and the remaining $ 500 million to invest and support startups.

The Stripe loan payment application is hiring four more crypto programmers working in New York, San Francisco, Seattle, and remotely. Perhaps Stripe will also support crypto payments in the near future.

According to a report by local Interfax news agency on Tuesday, Alexey Moiseev, Deputy Minister of Finance of the Russian Federation, said he believes Russian citizens can continue to buy and use cryptocurrencies outside of the country without the threat of legal recourse in the foreign exchange markets.

Simón Bolívar, a major international airport in Venezuela, is preparing to accept cryptocurrencies like Bitcoin (BTC) to pay for tickets and other services and ensure compliance with local industry standards.
► synthetic
.