Market
Sports and Cryptocurrency News: Week October 11th to October 17th, 2021
777 days ago - Around
4

mins
mins to read
Sports and crypto form a suitable cross-section of engagement, with new partnerships and projects popping up every week. Last week we spotted another Dapper Labs partner, the NBA's Sacramento Kings found a new creative partner in the crypto space and Binance closed a kit sale for a new one of Europe's most famous football clubs. How about this week
Here are the sports and crypto news from the past week (October 11th to 17th).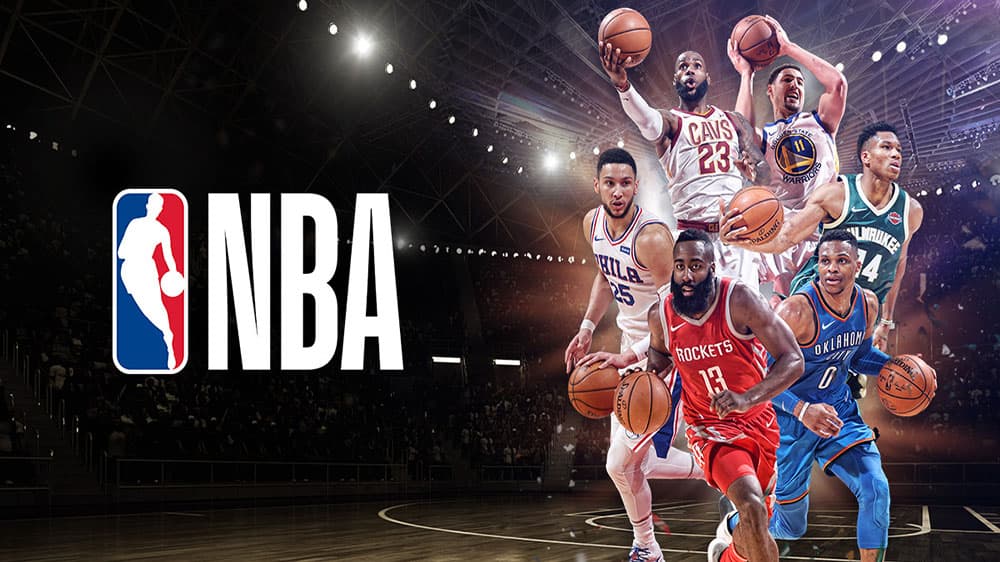 Crypto and Sports News – Dapper partners with Kevin Durant
Dapper Labs is so ingrained in sports NFT that some other platforms are even close. In the past few months, IPs have been secured or released from sports leagues such as the WNBA, LaLiga, and NFL.
Additionally, new athletes shop in every month as pro stars see the potential for a new wave of fan engagement, not to mention generating significant revenue. One of the league's most talented stars, Kevin Durant, of the NBA, partnered with Dapper Labs last week through corporate company Thirty Five Ventures, which owns the boardroom media platform. Dapper's Top Shot product will participate in co-branding activities through Boardroom, with Durant being "highlighted".
This seems to be a win-win for all parties: Dapper gets more media exposure to the live audience, Durant gets more media positive, and Boardroom gets content media to keep releasing basketball content.
Sports and Crypto News – The NBA's Sacramento Kings have found a new creative partner in cryptocurrency
The Sacramento Kings may be in Rebuild mode, building up around a team of talented young guards that include De'Aaron Fox, Buddy Hield, and Tyrese Haliburton. But franchising also offers young, innovative partnerships. In an announcement on NBA.com this week, the Kings are partnering with the Ethereum-based Web3 infrastructure and the cross-chain DeFi platform Ankr.
Kings has been named "Most Innovative Company in Sports" by Fast Company in recent years and has worked with a number of different crypto-first companies over the past several years. The team tested the first smart ticket NFT program during Summer League games, and ownership was among the first to discuss the potential of paying players in crypto. In addition, the team has previously worked with crypto pioneers such as Blockparty, Manifold and others on various crypto integrations.
Sports and Krypto News – Vertical Untapped Sports for Chiliz: Tennis
Last week Chiliz closed the successor to the Los Angeles Lakers NBA franchise as a Socios.com partner.
The platform doesn't hesitate to explore new areas either. In the news last week we posted a comment from Chiliz and Socios.com CEO Alexandre Dreyfus who wanted to "codify brands, media, entertainment (TV, audio, music) and retail.
Now Chiliz and Socios.com have broken new ground. One area we haven't explored much is tennis – but an announcement last week changes that. Socios.com participates in the Davis Cup as a partner for the new token $ DAVIS. Known as the "World Cup of Tennis", the Davis Cup will be one of the first major tennis events to partner with Socios.com and Chiliz.
This could be the tip of the "exploratory iceberg" for Chiliz and Socios.com if Dreyfus' recent sentiment is any indication of upcoming moves.
Crypto and Sports News – Lazio vs Binance Pairs
Italy's Lazio Roma, a top Serie A club, have signed Binance as a shirt sponsor with a two-year contract (with an extension option) valued at nearly $ 35 million. The deal is the third Serie A club to partner with a crypto company (after Inter Milan and AS Roma).
The partnership includes key shirt sponsorship rights and will strengthen Binance as the primary distributor of the Lazio fan token interaction.
Join our Facebook group and Telegram group Coincu News to chat with more than 10,000 other people and exchange information about the crypto currency market.
Important NOTE: All content on the website is for informational purposes only and does not constitute investment advice. Your money, the choice is yours.