Market
On-chain data shows that 68% of Dogecoin holders are profitable, although the price is still divided by 3 against ATH
773 days ago - Around
2

mins
mins to read
Dogecoin had a great year and many of its owners have made huge profits from reliance on this meme coin.
Up to 68% of Dogecoin holders are currently making a profit, according to IntoTheBlock's on-chain data, despite the fact that the coin has fallen sharply from its all-time high of $ 0.70. The data continues to show that 26% of owners lose money while 7% break even.
The source: IntoTheBlock
You will recall that Dogecoin attracted a lot of attention earlier in the year when its value hit $ 0.70 as it became the most sought after crypto asset during that time. The price hike was largely due to WallStreetBets' FOMO and interest from celebrities, particularly billionaires Elon Musk and Mark Cuban.
The institutional interest in Dogecoin is growing
Institutional interest in Dogecoin has skyrocketed as more and more companies accept DOGE as a means of payment for their services, goods, or merchandise. A good example is leading US cinema chain AMC, which has stated that it is now accepting DOGE payments for their cinema tickets and gift cards.
In addition to AMC, data from Cryptwerk has shown that over 1,700 companies, including BitPlaza, have used digital assets as their preferred payment option.
The growth of Dogecoin has also resulted in the introduction of many copycats to the market such as Baby Doge, Daddy Doge, Mommy Doge, Shiba Inu and, more recently, Floki Inu. Among them, Shiba Inu seems to be the most perfect copy of Dogecoin.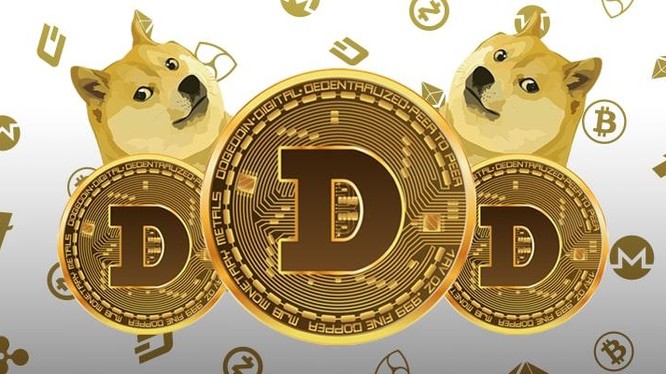 One items The Wall Street Journal recently revealed that there has been a silent argument over who owns the Dogecoin identity brand and those copycats. Dogecoin, for example, has the symbol of the Shiba dog meme, but it is the current Shiba Inu coin that is getting more people to associate this meme directly.
Join Bitcoin Magazine Telegram to keep track of news and comment on this article: https://t.me/coincunews
Khong Minh
According to CryptoSlate
Follow the Youtube Channel | Subscribe to telegram channel | Follow the Facebook page