Market
Strengthening stablecoin dominance is the best thing crypto should do
770 days ago - Around
3

mins
mins to read
What's the best the crypto ecosystem can do to ensure its global success? Strengthening stablecoin dominance.
If you disagree, you can argue with Emin Gün Sirer, CEO of Ava Labs, the company behind the successful Avalanche protocol. He said that there must be stability in the decentralized currency world if it is to attract the masses.
Stablecoins are going to be the next big thing
Emin Gun Sirer guaranteed that the real success of cryptocurrencies as a social phenomenon will come when a fiat-tied stablecoin becomes the number 1 coin by market capitalization.
"Success won't be within reach until coin # 1 is a stablecoin. That is my true measure of success. "
Tether (USDT) is now the most important stablecoin in the crypto world. Its market capitalization is around $ 69.6 billion, making it number 5 on the list of the most valuable cryptocurrencies.
Next up is USD Coin, a Circle and Coinbase-managed stablecoin with a market cap of $ 32.5 billion but with a friendlier relationship with US regulators.
CEO Ava Labs expects stablecoin usage to increase, especially among DeFi users. The advantage of these coins is precisely that the users can control the value they want to trade.
"People want to borrow money and they want more stablecoins, so I expect the tether of the world, the circle of the world, to grow – and it's going to be really exciting."
Negative side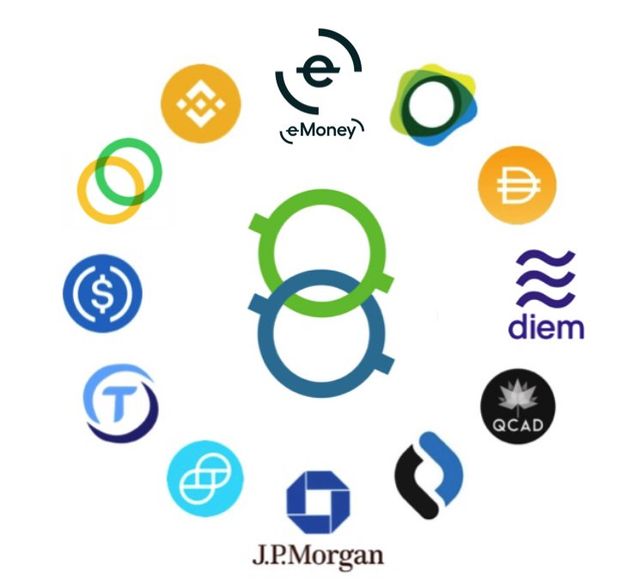 While cryptocurrencies are the idea of ​​cypherpunks looking to break away from the traditional financial system, stablecoin issuers have taken all of the decentralized cryptocurrency technology and used it to create a bridge to the old financial system.
So in general, a stablecoin that is fully backed by cash, cash equivalents or assets ensures that each token corresponds to a specific fiat unit, for example 1 USD corresponds to 1 USDT.
However, this situation means that stablecoins tend to depend on a centralized entity. For example, USDT is controlled by Tether Inc, USDC by Circle, BUSD by Binance and DAI by the decentralized autonomous organization.
Furthermore, the centralization of stablecoins is a weakness that could allow for tighter regulation – and even government control. Circle has frozen USDC tokens and blacklisted wallets to comply with the law, Tether has been fined, and regulators are looking for ways to control stablecoin issuers similar to traditional banks.
Join Bitcoin Magazine Telegram to keep track of news and comment on this article: https://t.me/coincunews
Annie
According to Cryptopotato
Follow the Youtube Channel | Subscribe to telegram channel | Follow the Facebook page