Uncategorized
Elon Musk's claim that he does not own a SHIB upsets the owners
776 days ago - Around
5

mins
mins to read
The Shiba Inu community recently expressed their dissatisfaction with Elon Musk after he announced that he does not own SHIB but only BTC, ETH and DOGE, which caused the price of this meme coin to collapse.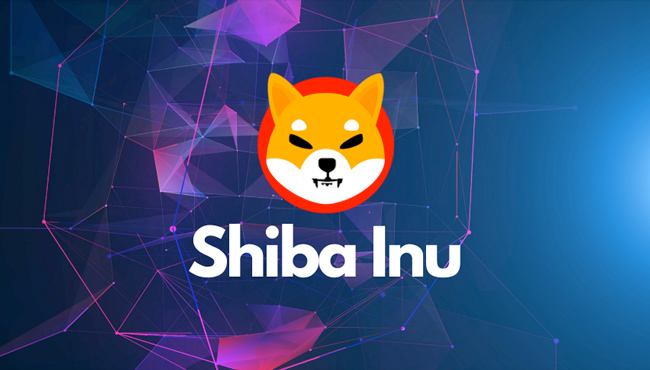 In response to a Twitter account, Elon Musk confirmed that he does not own SHIB, despite being a very influential figure in this community.
None

– Elon Musk (@elonmusk) October 24, 2021
Elon Musk doesn't have a SHIB, FLOKI or any other DOGE spin-off
Elon Musk said he only owns Bitcoin, ETH and DOGE. Disclosure is a piece of advice for all maximalists – be it Bitcoin, SHIB, or another cryptocurrency: trusting a coin is less important than the ecosystem of services.
It seems that Elon Musk prefers the original meme coin to the fake one. He is currently actively improving DOGE and turning it into a viable, fast, inexpensive and globally scalable payment solution.
The Dogecoin Foundation even appointed an Elon Musk employee to its advisory board, so it can be said that the Tesla CEO's relationship with Dogecoin is more than a joke.
Elon Musk's love for Dogecoin has spread throughout his company. In a tweet today, the entrepreneur stated that many of his employees also own DOGE and this is one of the things that motivated him to get involved in this cryptocurrency.
Lots of people I've spoken to on the production lines at Tesla or built rockets at SpaceX's own Doge. You're not a Silicon Valley financial expert or technologist. That's why I decided to support Doge – it felt like the people's crypto.

– Elon Musk (@elonmusk) October 24, 2021
"I've talked to a lot of people on the assembly line at Tesla or the rocket factory at SpaceX. You currently own DOGE. They are not financiers or technologists in Silicon Valley. That's why I decided to support DOGE – it's like cryptocurrency for everyone. "
SHIB crashes after Elon Musk's tweet
Over the weekend, SHIB's price rose nearly 50% but fell almost immediately after Elon Musk's tweet.
SHIB hit an ATH of $ 0.0004432 on October 24th. That was enough to increase a SHIB investment from $ 1,000 earlier this year to $ 500 million in October, but after Elon's tweet the price fell to $ 0.00003282, a loss of more than 27% . From there, it managed to rebound slightly to the current level of $ 0.0003944.
SHIB Price Chart | Source: Tradingview
This, of course, calmed the anger of the Shiba Inu community at the loss. Previously, they had demanded that Elon no longer follow, criticize his inadequate influence and "throw off" the Musk effect.
jbraden account tweet:
"I hope you've learned your lesson never to ask Musk again. From ATH to hardly any increase in several hours. We went all the way without him, but only because you got greedy. "
Keith Greenwood tweets:
"A way to make fun of someone and twist the profits you just made. The hope for a positive response to the price increase shows that you want Elon's support. Don't worry because it still works fine. Now his influence is only depressing prices. "
Hülagü Khan tweets:
"Do you have to ask that question? Shiba was successful without Elon and Robin Hood. We got into this situation through a stupid question. "
IronLuxxTrader tweets:
"We need to stop asking this man questions about which you cannot control the situation. There is no need to reassert what the Shiba Army controls. We cannot let others determine our future. The price fell sharply after his answer. "
But maybe that dislike will pass when Elon posts a new photo of his dog and takes SHIB to new heights again.
Elon Musk is focused on improving Dogecoin and Shiba Inu
He was also asked about his most recent interaction with the Dogecoin development team. Musk, while admitting not interacting with them lately, shared:
"The key is to lower fees, reduce block times, and increase block sizes. A layer 1 network with layer 2 exchanges seems to be the simplest solution for an exchange medium. "
Dogecoin co-founder Billy Markus also took part and answer Musk's improvement tweet Doge.
"Everything you need to send DOGE around is quick, scalable and inexpensive. No further blockchain is required to store NFTs or other tokens or the like. "
Musk quickly responded with a "100 point" symbol.
In addition, Musk replied to another lawyer who asked:
"Do you think that Dogecoin will be more practical and effective if Dogecoin achieves the goals set out here than something like the Lightning Network as a medium of exchange?"
The Tesla boss replied:
"Can. Bitcoin was founded at a time of relatively low bandwidth and high latency. If both continue to improve, we'll get to the point where we no longer need Layer 2."
As reported by Bitcoin Magazine, Musk agreed with NBA billionaire owner, Dallas Mavericks, Mark Cuban, in August that "the doge community is strongest when it comes to using it as a medium of exchange."
On Sunday, in response to a comment on Twitter, Musk also made it clear that he had nothing to do with the Dogecoin Foundation, which said:
"Jared Birchall represents Elon Musk, but has no direct voting rights as a consultant. This ensures that the platform remains independent and at the same time uses the expertise of makers like Elon. Neither Jared nor I or anyone I know has anything to do with this platform. "
The Dogecoin Foundation was re-established in August and now lists Jared Birchall as one of the four advisors to the board of directors, referring to him as "Legal and Financial Advisor" to Musk. Other board advisors are Markus and Vitalik Buterin of Ethereum.
Join Bitcoin Magazine Telegram to keep track of news and comment on this article: https://t.me/coincunews
Minh Anh
According to AZCoin News
Follow the Youtube Channel | Subscribe to telegram channel | Follow the Facebook page