Market
Explore ElonDoge's space with Captain Elon
760 days ago - Around
3

mins
mins to read
ElonDoge is not a pure cryptocurrency, but is known as a project that pays special attention to the exploration of space on the red planet – Mars.

What is ElonDoge?
ElonDoge is a very ambitious project that aims to create an ecosystem that incorporates human love for Mars as our surrogate planet. The combination of DEFI, NFT, Play-to-Earn and other elements help build the most promising project that will last until humanity is found on the red planet!
ElonDoge believes that Elon Musk and Dogecoin should combine into one character and become the symbolic leader for the colonization of Mars. ElonDoge represents the bold, relentless and brilliant qualities of Mr. Elon Musk along with the community, selflessness and fun nature of Dogecoin. Income and an everlasting NFT culture machine will tirelessly bring protesters to our side as these Elon + Doge works and memes spread across the digital world and infiltrate every digital citizen.
The creators of ElonDoge first defined what they wanted. The developers of this cryptocurrency have been active in the field of digital investments for many years.
Your impressive and passionate commitment to the platform has been appreciated and proven. Captain Elon will do his best to make sure the ship arrives safely.

$ EDOGE is the token of the ElonDoge project
$ EDOGE is a sign that brings people together for social transformation by accepting ElonDoge as the leader and cultivator for the Martian colony.
It will be the currency of the Mars colonial religion. It will pave the way for single edoger income, limitless liquidity, and an eternal cultural NFT machine.
$ EDOGE has a limited supply and is being rolled out very democratically through a more widely used IDO that will be announced shortly. The collected BNB (Binance Coins) are all included in the liquidity pool for EDOGE / BNB at PancakeSwap.
As such, ELONDOGE is a project whose mission is to seriously prepare society for the colonization of Mars. With $ EDOGE we can provide the Martian society with a universal basic income through a reflex mechanism, expand liquidity and at the same time produce endless ELON + DOGE NFT as evidence culture. These NFTs are the golden ticket for those selected for the first MARS cruise.
The mission is led by an experienced developer who has a real passion for DOGE and ELON MUSK. Eloncapitan will do everything in its power to ensure that this project gets this far. With the support of Eloncapitan's pet Dogemater and his robot servant Muskbeater, the ELONDOGE project becomes something special!
And you, are you ready to become a real digital astronaut to explore space?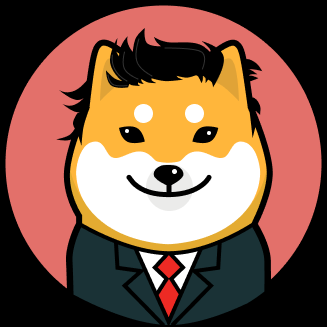 Join our Facebook group and Telegram group Coincu News to chat with more than 10,000 other people and exchange information about the crypto currency market.
Important NOTE: All content on the website is for informational purposes only and does not constitute investment advice. Your money, the choice is yours.