The number of digital yuan fraud cases across China is gradually increasing. This month, police in east China's Jiangsu Province handled another case involving e-CNY.
Earlier this month, police in Gao Biao, a county-level town under the administration of Yangzhou City, Jiangsu, received a tip from a victim that they had been cheated. According to the local media channel Modern Express news On Monday, the victim said she received a phone call from the suspect claiming she was part of a fraud and asking for her personal bank account information and verification codes.
With the personal information received, the scammers then set up an e-CNY crypto wallet on behalf of the victim and loaded the wallet with more than 300,000 yuan ($ 47,000) from their bank account. The funds were then transferred to the suspect's own digital yuan wallet.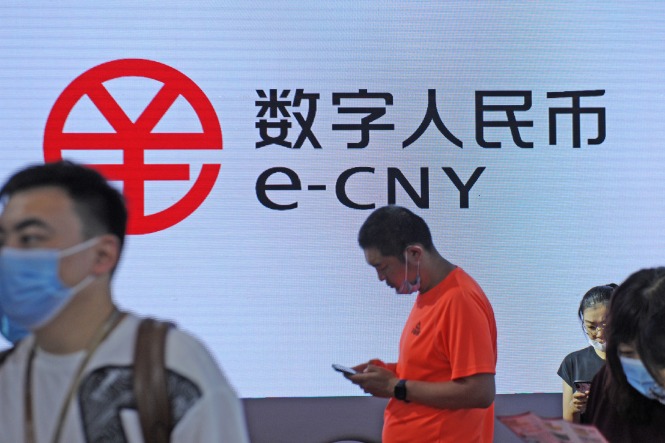 During the investigation, local police found that money had been transferred to a digital wallet owned by a suspect surnamed Li in eastern Shandong Province. Li was later arrested on suspicion of facilitating money laundering by e-CNY for an overseas fraud group. The police confiscated about 60,000 yuan (US $ 9,400) that Li allegedly used to make illegal profits.
This is not the first digital yuan money laundering in China. Earlier this month, police in Xinmi, a county-level city in central China's Henan Province, also cracked an e-CNY phone fraud case.
China is a pioneer in the field of central bank digital currencies. e-CNY, commonly known as digital yuan, issued by the People's Bank of China (PBOC). Many expect the digital currency to officially go live around the same time as the Beijing Winter Olympics in February.
In White paper The PBOC released in July states that e-CNY is not a 100% anonymity system, but supports "managed anonymity" with varying degrees of complexity based on customer needs.
"The misuse of e-CNY for illegal and criminal activities such as telephone fraud, internet gambling, money laundering and tax evasion should be prevented by ensuring that transactions comply with anti-money laundering / anti-terrorism requirements".
China is actively conducting digital yuan experiments across the country. For example, Qingdao (a coastal city in Shandong Province, northeast China) launched a new batch of red e-CNY packets for use on the subway system this month. Registered residents can receive a 50 yuan ($ 7.83) e-CNY voucher.
Calculations based on publicly available information suggest that the country has issued at least 20 batches of e-CNY in various cities to expand the rollout of pilot projects.
Join Bitcoin Magazine Telegram to keep track of news and comment on this article: https://t.me/coincunews
Follow the Youtube Channel | Subscribe to telegram channel | Follow the Facebook page