Market
FOMO: Cryptocurrencies are risky, but it's even riskier if you don't participate
740 days ago - Around
2

mins
mins to read
Commonwealth Bank of Australia (CBA) CEO Matt Comyn spoke about the fear of missing out on bitcoin  (FOMO) in an interview with Bloomberg Television in Sydney.
Matt Comyn – CEO of the Commonwealth Bank
Commonwealth Bank, also known as Commbank, is an Australian multinational bank with offices in New Zealand, Asia, the United States and the United Kingdom.
Comyn said that while cryptocurrencies are "very volatile and speculative," banks need to move into crypto and blockchain technology, citing customer demand for crypto trading as very high.
"We think it's risky to break into the FOMO space, but it's even more risky not to get in. It is important that we do not take a position on the asset itself, but rather view it as highly volatile and speculative, "stressed Comyn.
In addition, CBA believes that cryptocurrencies exist.
"We also don't believe that the field and its technology will disappear anytime soon. That is why we want to understand this and offer our customers a competitive offer with tailor-made explorations for all aspects of risk. "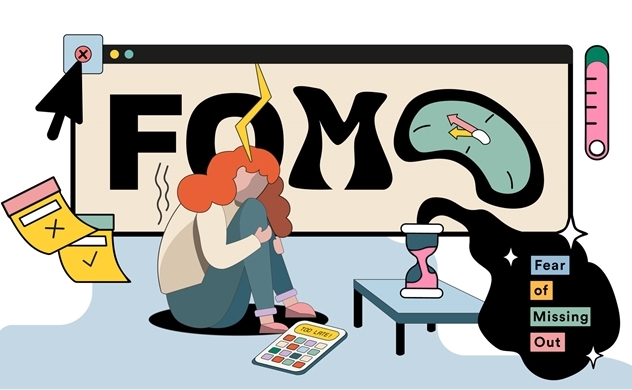 Comyn also commented on Central Banks Digital Currencies (CBDCs):
"Many central banks are examining the applicability of CBDC, what it looks like and what advantages it has. We want to be there. We believe Australia will build capacity and test different versions in the future and we hope to play a role in that. "
Earlier this month, CBA announced that it is partnering with the Gemini exchange to offer some customers the ability to buy, sell and hold crypto assets directly through its app.
"CBA will offer customers access to up to ten selected crypto assets, including Bitcoin, Ethereum, Bitcoin Cash and Litecoin. The pilot will begin in the coming weeks and CBA intends to gradually roll out more features to more customers in 2022. "
Join Bitcoin Magazine Telegram to keep track of news and comment on this article: https://t.me/coincunews
Follow the Youtube Channel | Subscribe to telegram channel | Follow the Facebook page