Market
Sotheby's Makes $ 100 Million in Profit on NFT Auction
723 days ago - Around
2

mins
mins to read
Sotheby's Makes $ 100 Million in Profit on NFT Auction. While blockchain technology has accompanied us through some of the most amazing times of the last decade, 2021 is certainly the year some use cases of the technology such as cryptocurrencies, electronics, NFT, and DeFi will be rampant.
Sotheby's, one of the first brick-and-mortar auction houses to host NFT auctions earlier this year, announced in a recent report that it made around $ 100 million this time around.
Rushing to the Sotheby's Metaverse
In the report, Sotheby's revealed that entering the NFT sector with the launch of Metaverse helped draw the attention of the broader crypto community to its auctions. According to the company, 78% of auction participants at their NFT auctions are new to the platform and, interestingly, they are under 40 years old.
Bored Ape Yacht Club and CryptoPunk – two of the most popular projects in the NAT area – are the most sought-after collections in their virtual showroom.
The New York-based auction house claims it made $ 6 billion from auctions this year alone, while it had total sales of $ 7.3 billion.
Notable Sotheby's NFT auctions
The auction house's first NFT sale took place in April and lasted 3 days. That wave drew 3,000 buyers and generated $ 16.8 million from NFT by Pak, a popular digital artist.
Sotheby's then sold the NFT of the original World Wide Web (WWW) source code for $ 5.3 million. This was followed by a rare CryptoPunk sale for $ 11.8 million, while an NFT Bored Ape Yacht Club sold for $ 24.4 million.
The auction house also accepts crypto assets like Bitcoin and Ethereum for some of its other auctions for physical items like a rare diamond or Banksy artwork.
In addition, the widespread auctioning of the first version of the United States Constitution has had a lot of implications for the crypto space, leading to the creation of the ConstitutionDAO community, a decentralized independent organization.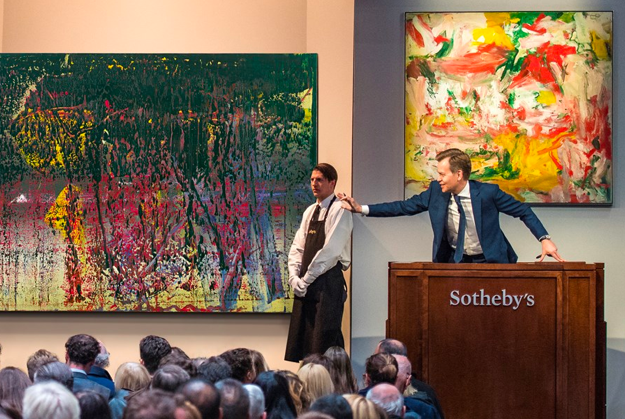 Join Bitcoin Magazine Telegram to keep track of news and comment on this article: https://t.me/coincunews
Follow the Youtube Channel | Subscribe to telegram channel | Follow the Facebook page