Market
Arsenal to Market Crypto Tokens to Fans
706 days ago - Around
3

mins
mins to read
The UK Advertising Standards Authority has found that Arsenal, a UK football club, has violated advertising policies by marketing crypto tokens to fans.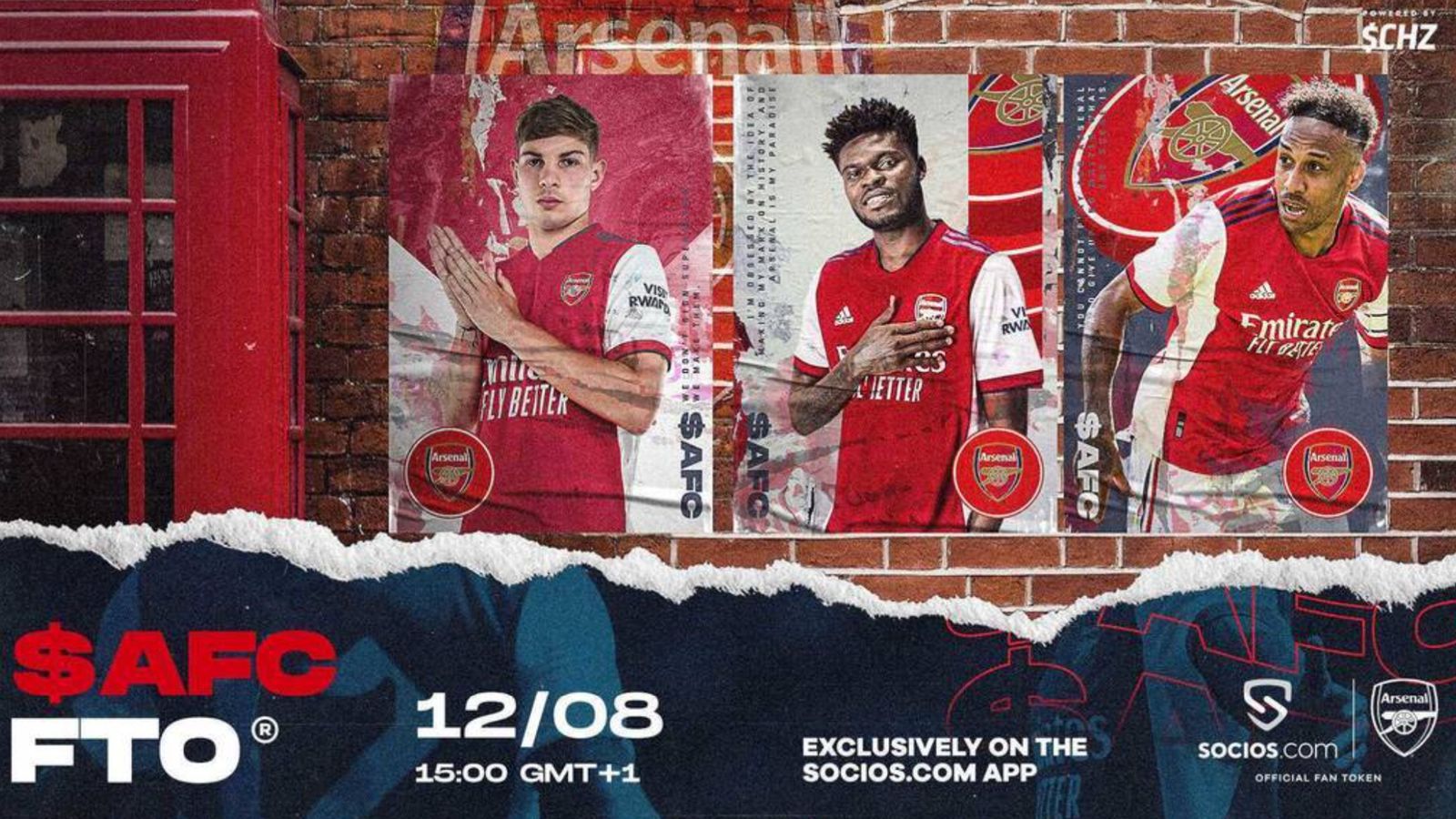 The UK advertising regulator says Arsenal broke advertising rules while marketing crypto tokens
The violations concerned a post on the club's official website and on the club's meta page.
According to the ASA, Arsenal has violated advertising regulations by marketing crypto tokens to fans.
According to Watchdog, Arsenal fan tokens were falsely pushed through a website and post on Meta.
And the ASA, the football club had "not explained the risk of the investment" and the watchdog insisted, "must not appear again in the form of a complaint". Arsenal have admitted they have financial concerns and will seek an independent assessment of the situation.
The code for the Arsenal Fan Token is $ AFC. The ASA said the violations involved promoting $ AFC on Arsenal's main website as well as the club's meta page. The ASA states that these two posts raise concerns about irresponsibility and mislead viewers.
The ASA states: "Football clubs must clearly inform viewers that fan tokens are crypto assets."

Arsenal misleading marketing of crypto tokens to fans while sports club tokens are gaining popularity
Fan Token is a fan-only virtual currency designed to help them vote on some of the team's minor issues. Similar to other virtual currencies, fan tokens can also be exchanged on exchanges.
The UK has been cautious about cryptocurrencies and related ads. The ASA recently banned many ads and issued a warning about cryptocurrency ads.
Sports have long been recognized as an area where crypto assets can be extremely valuable.
It picks up on the collective spirit of sports fans and can be very useful for individuals who are passionate about supporting their club or team.
Thanks to fan tokens, millions of dollars have been raised for soccer clubs.
Join our Facebook group and Telegram group Coincu News to chat with more than 10,000 other people and share information about the crypto currency market.
Important NOTE: All content on the website is for informational purposes only and does not constitute investment advice. Your money, the choice is yours.