PR
More than 2 million people have visited DefiHorse's NFT waiting list registration page, and Ukrainians are at the top of the list to purchase Heroic horses.
640 days ago - Around
3

mins
mins to read
The NFT horse racing game project DefiHorse is drawing millions of people worldwide, who are eagerly anticipating the first NFT auction event INO (Initial NFT Offering).
According to DefiHorse, the project's first NFT opening event is slated to take place at 1 pm UTC (8 pm Vietnam time) on February 27, 2022, and the Whitelist has been closed after attracting more than 2 million registrations. There are over 50,000 successful whitelisted.
According to the project team, the number of people queuing to buy DefiHorse horses in the registration campaign to participate in the sale comes from many nations, with the top people registering to attend the sale coming from Ukraine and Russia. Two countries are at odds with one another.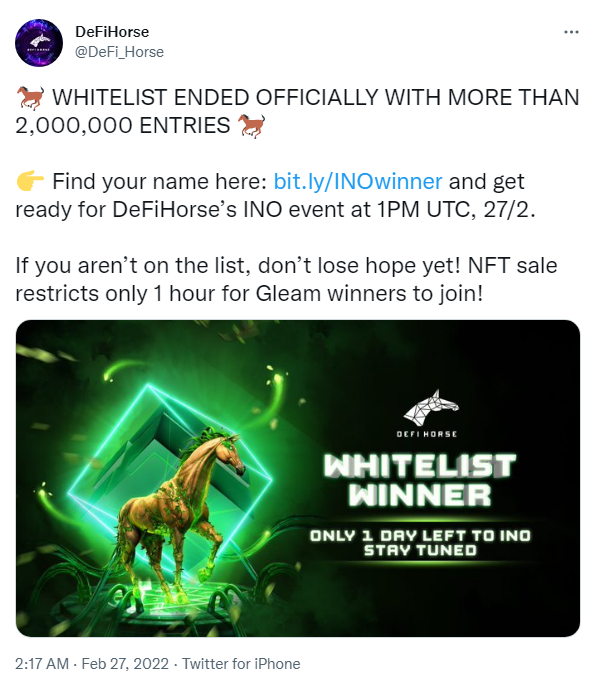 DefiHorse's INO Event
The DefiHorse project is currently officially accepting applications for the first round of NFTs for Heroic horses. The Heroic is the most popular of DefiHorse's four warhorses, accounting for 44 percent of all racehorses. The Heroic horse line has supple strength, a muscularly toned body, and the quintessential inner Earth energy.
Players will be able to own the most powerful horse through the Heroic Mystery Box, which comes in three levels: Common, Rare, and Ultra Rare.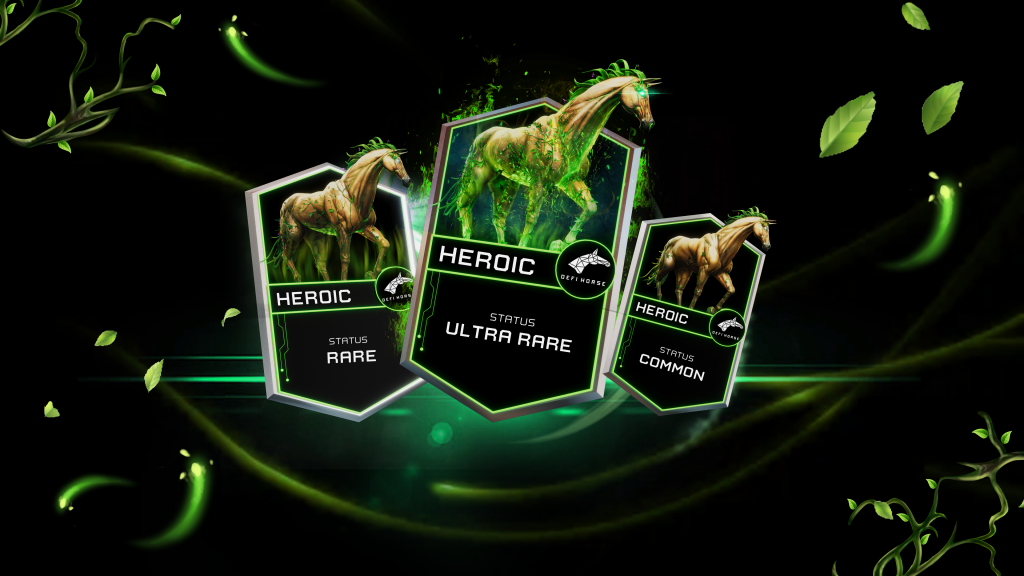 DefiHorse is currently offering 300 Heroic Mystery Boxes on the RADA platform for 1,000 BUSD per heroic.
Time of Event: 1 PM. UTC February 27, 2022
Location: Launchverse.io
Website: Rada.network
Rules: Whitelist and first-come, first-served.
The DefiHorse Whitelist round runs from February 19 to February 26 and has 300 spaces, 250 of which are chosen at random and 50 of which are reserved for the top 50 referrers.
About DefiHorse
DeFiHorse is a Vietnamese NFT game project linked with blockchain in which users can own, sell, or breed horses in the same way as the real-life elite hold valuable horses. The game features four different horse breeds: Chaos, Titan, Poseidon, and Heroic. Each species has unique traits that provide gaming advantages as well as the creation of new things. The four-horse breeds' names are inspired by Greek mythology.
Previously, DeFiHorse completed seed and private investment round of up to roughly $5 million USD in less than a week, with the participation of numerous world-renowned blockchain funds.
According to the plan, DeFiHorse will release the first game on the web in 2022, followed by iOS and Android operating systems, integrate AR technology, and hold global tournaments with a $1 million USD prize pool.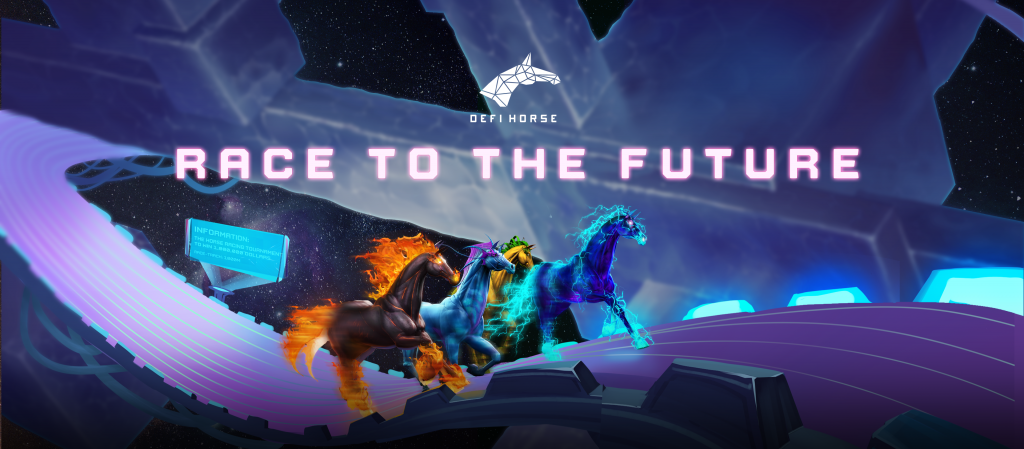 Find more information about DeFiHorse
Website: https://defihorse.com/
Facebook: https://www.facebook.com/DeFiHorse/
Twitter: https://twitter.com/DeFi_Horse
Instagram: https://www.instagram.com/ar/713556950015542/
Discord: http://discord.gg/defihorse
Telegram:
TikTok: http://www.tiktok.com/@defihorse
Medium: https://defihorse.medium.com/
Reddit: https://www.reddit.com/r/DeFiHorseOfficial/
Youtube: https://www.youtube.com/c/defihorse
Twitch: https://www.twitch.tv/defihorse
If you have any questions, comments, suggestions, or ideas about the project, please email [email protected].
DISCLAIMER: The Information on this website is provided as general market commentary, and does not constitute investment advice. We encourage you to do your own research before investing.
KAZ
Coincu Ventures