News
Ukraine is using cryptocurrency to purchase bulletproof vests and night-vision goggles.
640 days ago - Around
5

mins
mins to read
After Russia invaded the European nation at the end of February, Ukraine "weaponized" cryptocurrency, raising over $60 million in bitcoin (BTC), ether (ETH), and other cryptocurrencies and immediately spending some of these funds on fuel, food, and other supplies including bulletproof vests for soldiers.
The Ministry of Digital Transformation, Ukraine's de facto crypto ministry, is expediting the purchase of military equipment according to the demands of the Ministry of Defense, according to Alex Bornyakov, the ministry's deputy minister. Kuna, the Ukrainian exchange that put up the donation addresses, two ministries, five signatures, and several other government officials are major players in the scheme.
Bornyakov serves as the Minister of Digital Transformation and Vice Prime Minister Mykhailo Fedorov's deputy. He told CoinDesk that he was not in Kyiv, the country's capital, but did not elaborate.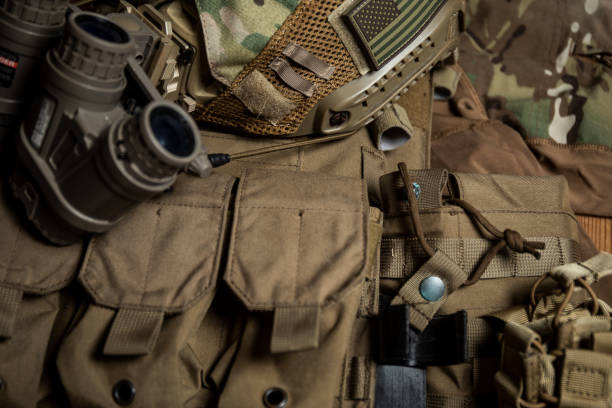 Any expenditure of Ukraine's crypto money must be approved by at least three of the five authorized signatories. The procedure was established in place to avoid a situation in which signatories were trapped in bunkers or were otherwise unable to communicate.
"The majority of the people are in Ukraine. And the situation is dire right now. The conflict is taking place in many locations of Ukraine. People could be at a shelter or lose connection for days, so we need to have a backup plan in place just in case someone can't be reached," Bornyakov explained. The ministry is collaborating in a public-private partnership with Ukraine's Kuna exchange, which already has an infrastructure in place to receive cash and transact on behalf of the government.
Ukraine is further aided by the fact that some of its vendors are willing to take cryptocurrency payments directly.
"Some military vendors have cryptocurrency accounts." Actually, some of them have businesses and bank accounts in jurisdictions where cryptocurrency is legal. "They can only obtain crypto in ethereum, bitcoin, and, of course, some stablecoins," Bornyakov explained. For Bornyakov, cryptocurrency has proved a more versatile and cost-effective instrument than bank transactions. "It's simpler, less complicated, more transparent, and faster than a SWIFT transaction, which could take more than a day," he said.
Bornyakov stated that Ukraine uses a multi-signature wallet to control the donated cryptocurrency. "I can't tell who owns the multi-sig wallet since it's a security issue," he explained. "It is impossible, therefore we moved to a safe location." There are airstrikes, sirens, and blasts several times a day, so we have to go into the shelter," Bornyakov explained. Officials from Ukraine's Ministry of Defense select how to spend the cryptocurrency donations, while Bornyakov declined to name any specific persons participating in the process.
"It's not just one individual who makes the decision. "Three persons must sign out of the five permitted signatories, and it doesn't really matter who makes the decision," Bornyakov explained. Ukraine's President Volodymyr Zelenskyy, who has emerged as a rallying figure for the country, appears to be uninvolved in these transactions.
"We don't address him directly. There is a large framework in place, and those decisions are made by individuals. I'm not sure. To me, they resemble a black box. "I know people who were appointed and said, 'You have to deal with this guy,'" Bornyakov said, declining to identify "the guy." "We can't just put a list of what we bought right now because the enemy is watching," Bornyakov explained.
According to Bornyakov, the cryptocurrency money is being used to acquire non-lethal military equipment such as bulletproof vests, night vision goggles, military-grade food rations, and medical equipment that aids in hemostasis such as tourniquets.
Ukraine's crypto fund has collected $60 million, while the country's central bank has received between $280 and $300 million in fiat money donations from private parties.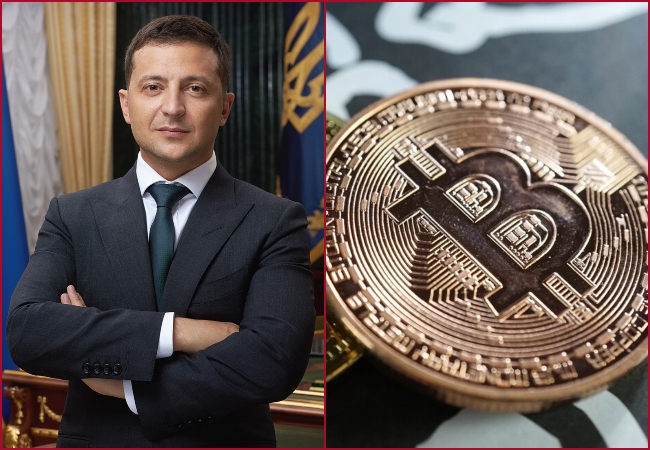 Even as Ukraine raises millions of dollars in cryptocurrency to fight Russia, it has lobbied cryptocurrency exchanges to prevent anyone in the aggressor country from using the same services. Ukraine's government has requested that Russian accounts be frozen at eight different exchanges. Bornyakov claimed that so far, just a few people have reacted directly, albeit he did not identify these discussions.
"In general, they have all stated that they must adhere to the sanctions list. But it's a private company. It is up to them whether they stay or leave Russia, but everyone agrees that if Europe or Ukraine imposes sanctions on certain people, they will block them," he stated. Bornyakov claims that these exchanges have already resulted in the blocking of accounts for "a couple of thousand people and their family who were sanctioned by the US or those affiliated with the Russian government."
According to him, some exchanges appear to be restricting Russian accounts but have not directly responded to the Ukrainian government. "So if you work with Russia, even for crypto, you basically support the killing of innocent [civilian] people, which is unacceptable, and if you stand for human values, you have to pull out of Russia," Bornyakov explained.
DISCLAIMER: The Information on this website is provided as general market commentary and does not constitute investment advice. We encourage you to do your own research before investing.
Join CoinCu Telegram to keep track of news: https://t.me/coincunews
Follow CoinCu Youtube Channel | Follow CoinCu Facebook page
KAZ
CoinCu News