Bitcoin
Bitcoin Pizza Day – the 2 most expensive pizzas on the planet. Cryptocurrency market participants may "go crazy" over this story
567 days ago - Around
2

mins
mins to read
The story of Bitcoin Pizza Day is one of the most memorable events of the crypto market as for the first time cryptocurrencies can be used to buy physical products, thereby instilling trust about the limitless potential of this technology.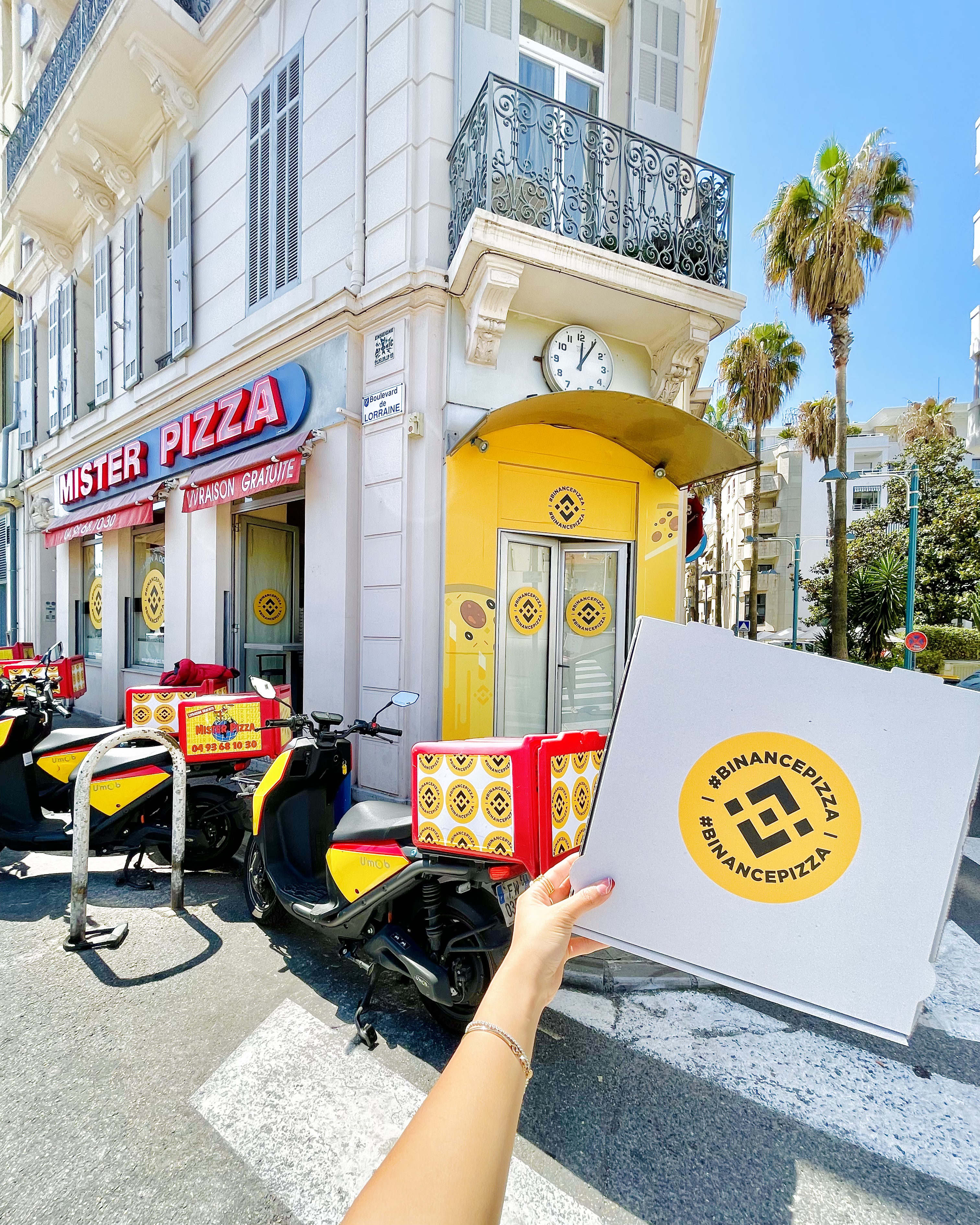 What is Bitcoin Pizza Day?
On May 22, 2010, Laszlo Hanyecz, a developer and one of the first miners, made an appeal that he would gladly pay up to 10,000 BTC for two pizzas Papa John's, if someone would willingly accept it.
This pizza purchase is the world's first real transaction using BTC. Since then, every year May 22 is considered "Bitcoin Pizza Day" for the BTC and crypto community around the world.
10,000 BTC was then worth $40. A British member on the forum agreed to buy him pizza because he only had to pay 25 USD for 2 pizzas.
The most expensive Pizza on the planet bought with Bitcoin
If calculated with the highest BTC price of $63,000, two pizzas are worth $630 million, while he could make around $630 million – enough to buy 42 million Papa John's large pizzas for $15 USD one pcs.
Under this historic event, the global crypto community gathers every year on May 22 to celebrate the first physical bitcoin transaction and to remind Hanyecz that he can be 1/10th as rich as Melinda. Gates.
On this day, BTC and cryptocurrency lovers will share congratulatory pictures alongside their signature Bitcoin Pizzas, along with other members.
Join Bitcoin Pizza Day with Binance HERE
DISCLAIMER: The Information on this website is provided as general market commentary and does not constitute investment advice. We encourage you to do your own research before investing.
Join CoinCu Telegram to keep track of news: https://t.me/coincunews
Follow CoinCu Youtube Channel | Follow CoinCu Facebook page
Foxy
Coincu News