Uncategorized
The management door is still closed for Facebook's Diem | Sept 11
821 days ago - Around
2

mins
mins to read
According to the report, Facebook's ambitious digital currency payments project, Diem, has yet to begin despite concerted efforts to convince financial regulators. Washington Post.
David Marcus, the head of Facebook Financial (F2), reportedly met with regulators in Washington in early September. According to anonymous sources present at the meeting, Marcus argued for the importance of cryptocurrency in expanding access to financial products, highlighting the importance of the benefits of Diem's ​​Novi payment app.
A representative from Diem said the managers were happy with some design changes to the project. It has seen significant changes from the original proposal published as Libra in 2019. This is a Facebook-sponsored attempt to be a global payments system of a "Facebook coin" backed by a basket of fiat currencies.
But with Diem, the project aims to bring custom fiat-linked digital currencies to market, starting with a stablecoin pegged to the U.S. dollar. They have also tried to address legal concerns about money laundering.
However, government officials fear that this new network could thrive and threaten the entire economy once its value collapses. Although Diem is independent, connecting to Facebook would be risky as the giant can expand its products to billions of people worldwide.
With that, critical policymakers like Treasury Secretary Janet Yellen and some members of Congress are pushing against privately issued stablecoins. Senator Elizabeth Warren recently named cryptocurrencies the new shadow bank while raising concerns about stablecoins.
Facebook's plans have attracted particular attention due to their scope and controversy, including an antitrust lawsuit by the U.S. Federal Trade Commission and conflicts with the Biden government over infection with Covid-19 over misinformation on their platform.
Meanwhile, central banks are encouraging the rapid development of their digital currencies or CBDCs.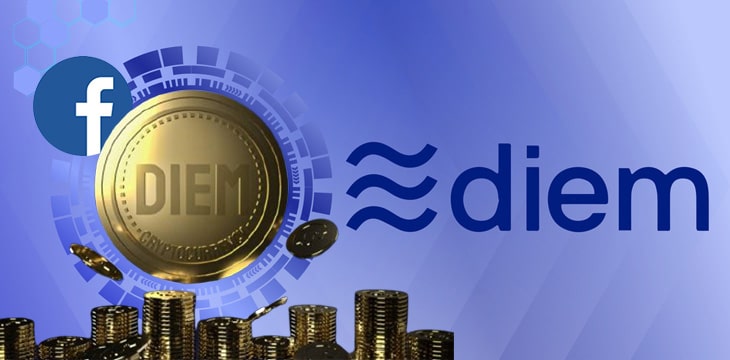 We invite you to join our Telegram for faster news: https://t.me/coincunews
Annie
According to Cointelegraph
Follow the Youtube Channel | Subscribe to telegram channel | Follow the Facebook page