House Lawmakers Locked In Intense Battle Over Stablecoins Amid White House Resistance
137 days ago - Around
3

mins
mins to read
Key Points:
House lawmakers deadlock on stablecoins legislation due to White House opposition.
First-ever crypto-focused bills head to the House vote.
Concerns over provisions and tech giants' influence complicate stablecoin talks.
In a significant setback for the regulation of stablecoins, House lawmakers have been unable to reach a bipartisan deal on the legislation. The Finance-focused lawmakers had recently advanced three bills on crypto issues to a vote in the full House of Representatives, marking the first time such laws have been put forward exclusively dedicated to the topic.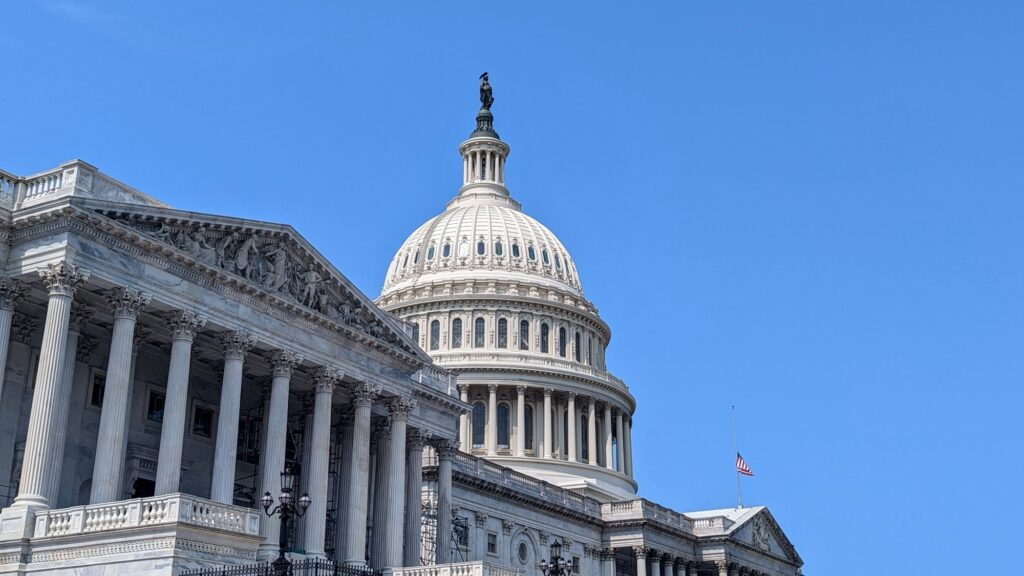 However, negotiations over a comprehensive framework for payment stablecoins in the U.S. have hit a roadblock, with House Financial Services Committee Chair Patrick McHenry and the panel's top Democrat, Rep. Maxine Waters, at odds over the reasons for the stalemate. McHenry blamed the White House's unwillingness to compromise for the impasse, while Waters pointed the finger at McHenry for shutting down the talks.
The disagreements have caused frustration and disappointment, with McHenry expressing his discontent over the Democrats' resistance to negotiations. Previously, the Financial Services Committee had released a draft stablecoin bill that aimed to incorporate ideas from both Republicans and Democrats, known as the 'Clarity for Payment Stablecoins Act of 2023.'
The stablecoin payments bill, if passed, would place limitations on who can issue payment stablecoins for use within the United States. Additionally, issuers would be required to back these stablecoins with reserves, including US currency, insured demand deposits, Treasury bills, and central bank reserve deposits. The bill also mandates monthly certification and examination of reports by a registered public accounting firm to ensure stablecoin stability.
Despite the potential for bipartisan support, the talks broke down due to disagreements over specific provisions, with the White House being cited as a hindrance to progress. Waters, in her remarks, criticized McHenry for his impatience and raised concerns about certain aspects of the bill, such as granting state regulators the power to approve stablecoin issuances without Federal Reserve input. This raised fears that companies like Amazon and Facebook could issue their own digital currencies if the bill, as currently written, became law.
The lack of consensus and failed negotiations have dashed hopes for a deal, leaving the stablecoin regulation efforts in limbo. The Federal Reserve, Treasury, and other key stakeholders do not support the current version of the bill, which adds further complexity to the situation.
While Wednesday's crypto market structure bill managed to secure some bipartisan support, the stalled talks on stablecoins have cast doubt on the likelihood of similar cooperation for the stablecoin legislation. As the digital asset industry continues to evolve, finding common ground on these crucial regulatory measures remains a challenge.
DISCLAIMER: The information on this website is provided as general market commentary and does not constitute investment advice. We encourage you to do your own research before investing.