Bitcoin
SEC Delays Bitcoin ETF Verdict Amidst Industry Hope And Price Fluctuations, BTC Drops Over 4%
100 days ago - Around
2

mins
mins to read
Key Points:
The SEC delays decisions on Bitcoin ETF applications, including those from BlackRock, until mid-October.
BlackRock's BTC-backed ETF proposal was impacted, citing industry complexity and fraud concerns.
Recent court rulings raise hopes, but the Bitcoin price dropped 4% to $26,000 due to the SEC delay.
The U.S. Securities and Exchange Commission (SEC) has announced a further delay in deciding on the approval of various spot Bitcoin ETF applications.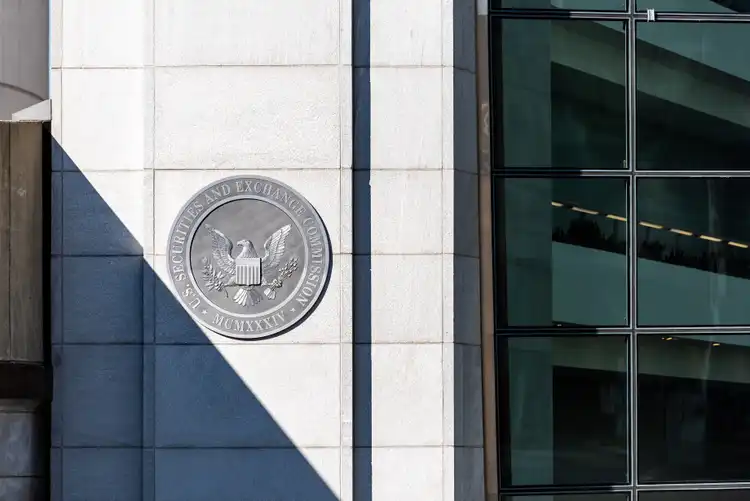 This postponement affects several prominent applicants, including BlackRock, WisdomTree, Invesco Galaxy, Wise Origin, VanEck, Bitwise, and Valkyrie Digital Assets.
The decision deadlines for these ETF proposals have been extended until October 17, with Valkyrie Bitcoin Fund's deadline pushed back until October 19, as detailed in separate filings by the regulatory agency.
Among the delayed applications, global asset manager BlackRock's proposal for its iShares Bitcoin Trust has been caught in the holdup.
With over $8.5 trillion in assets under management, BlackRock had submitted an application for a Bitcoin-backed ETF in partnership with Coinbase as the intended custodian for the fund's Bitcoin holdings and the Bank of New York Mellon managing its fiat accounts.
BlackRock's filing emphasized the benefits of offering shares in an ETF format, which would help circumvent the complexities and operational challenges associated with a direct investment in Bitcoin.
This development follows an earlier appeal by cryptocurrency asset manager Grayscale Investments, which successfully overturned an SEC decision that initially denied the listing of its Grayscale Bitcoin Trust (GBTC) on August 29.
SEC Chair Gary Gensler's stance against approving Bitcoin ETFs has been consistent, citing concerns about protecting investors from potential fraud within the industry.
The regulatory decision follows a recent court ruling that had been interpreted as clearing a pathway for the much-anticipated Bitcoin ETF. However, the delay caused disappointment among advocates, leading to a drop of over 4% in the price of Bitcoin to approximately $26,000 after the news broke.
While the delay has frustrated those eager for a Bitcoin ETF approval, the SEC's cautious approach reflects its commitment to thorough scrutiny and investor protection in the rapidly evolving cryptocurrency landscape.
DISCLAIMER: The information on this website is provided as general market commentary and does not constitute investment advice. We encourage you to do your own research before investing.