Market
SHIB soars after Elon Musk's tweets cause other meme coins to explode
789 days ago - Around
5

mins
mins to read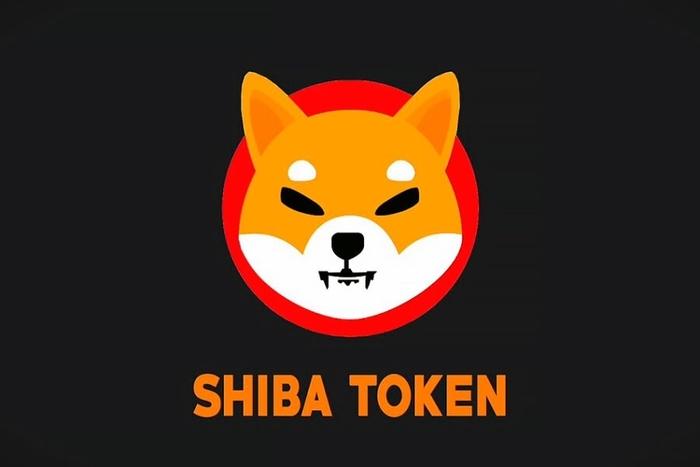 With each passing day the "Dogefather" family continues to grow and is becoming more and more difficult for analysts and crypto creators to ignore.
On October 4, Tesla Motors CEO Elon Musk posted a photo of a Shiba Inu puppy basking in the sun in a Tesla. He titled it "Floki Frunkpuppy".
Floki Frunkwelpe pic.twitter.com/xAr8T0Jfdf

– Elon Musk (@elonmusk) October 4, 2021
Such rumors often leave the market wondering if Tesla will soon be accepting DOGE or some dog-related meme coin for payment? What is certain, however, is that the prices of some altcoins have skyrocketed.
Effects on the market
The large family of meme coins is very susceptible to the "musk effect".
KOL was Mr. Wal shown that the price of SHIB rose more than 85% after Musk posted the picture. This helped the token hit its highest price since around May.
The connection between these two events is so obvious that even the creator of Dogecoin, Billy Markus, made a comment Supplication.
"That's not how the market works at all, it explodes for a reason that has nothing to do with business or benefit, but just from someone's aimless tweet."
Even the Floki Inu (FLOKI) token has seen a dramatic price increase despite great volatility. The more dramatic FLOKI rally took place around September 13th when Musk post another "Floki" dog photo.
Meanwhile, the Shiba Floki (FLOKI) token was also rising around the time Musk posted the photo.
Motivation of Dogecoin-inspired projects
It seems that new cryptocurrencies are realizing that engaging in Dogecoin and getting the attention of Musk can generate a lot of community attention and activity. This is useful for getting listed on multiple exchanges quickly.
For example, White paper (Whitepaper) by Floki Inu describes itself as an "Elon Musk-inspired meme token".
In the meantime, Shiba Floki's whitepaper explain:
"The work and a short comment by Elon Musk sparked enthusiasm for the new project especially for dogs."
When SHIB is put in this context, many argue that confusion can also trigger hype.
What does DOGE mean?
The number of unique network addresses for SHIB increased from 672,681 on October 1st to 676,792 on October 4th. However, this is not particularly noticeable when larger time periods are considered.
In addition, the DOGE price also had a small increase. It is noteworthy that Billy Markus also praised the Musks' latest puppy photo tweets: "I like this".
In short, Musk's dog inspired the new FlokiFrunkPuppy token, which has its own whitepaper. At the time of writing, the price is hovering around the 0.00000009717 level, up 12% over the past 24 hours. The total supply is 10 trillion.
Journey from "Hope" to "Hype"
A few days ago, many people expressed hope that the meme coin could see a good surge this month. But now it seems that hope has turned into hype. The inevitable aftermath of Musk's post caused the price of SHIB to rise more than 60% in a matter of hours and is now trading at $ 0.00001777, up nearly 45% in the past 24 hours.
An unusual move on a large scale is intended to change the fate of market participants. However, at the time of writing, nearly 40% of SHIB addresses are still losing money.
Large number of transactions (green) | The source: IntoTheBlock
Looking at the state of the above chart, it can be said that more than 1/3 of the HODLers bought during the period when the price hit ATH according to FOMO. Hence the same factor will play a role this time too.
Expect buying pressure to continue for some time as more people board the SHIB train for instant profits.
Whales find SHIB?
However, it should be noted that the pressure to buy will not last long as the increase is not natural this time. It's rather over the top and whale driven.
Just 5 days ago, a whale bought more than 6.17 trillion SHIB. The same whale shortly thereafter bought another 276 billion tokens in three separate transactions.
So far, other whales have also bought in large quantities and contributed to the rise in prices. In fact, ITB data shows that the number of large transactions (more than $ 100,000) rose from 147 on October 1st to over 1.3,000 on October 4th.
According to the chart below, this level is pretty close to the multi-month high at this point.
Profit / loss address | The source: IntoTheBlock
As expected, the short-term liquidation data showed odd numbers. In the past 24 hours, $ 8.1 million of short contracts were liquidated compared to just $ 1.6 million of long contracts. Hence, such sharp price movements are likely to fluctuate in both directions and traders can lose money if the market does not favor them.
With over 81.9,000 social mentions, SHIB also outperforms all coins on the market in terms of the social aspect. However, it should be noted that adjustments have been made after each crowd hype.
Shiba Inu has shown tremendous strength today with 13 consecutive hours at the # 1 AltRank in leading social + market activity.

24 hour activity
67.8% price change
81,907 social mentions
88,355,216 social engagementhttps://t.co/3XhScHFvgr $ shib #Shiba Inu #shibatoken pic.twitter.com/uX3K5uogVQ

– LunarCRUSH Social Listening for Crypto (@LunarCRUSH) October 5, 2021
"With 13 consecutive hours in first place in the altcoin rankings for social + market activities, SHIB has shown enormous strength today.
In operation 24 hours a day:
Price change 67.8%
81,907 social media mentions
88,355,216 social interactions ".
Therefore, market participants need to act cautiously and avoid FOMO for the time being.
SHIB price (green) and social dominance rate (pink) | The source: mood
It's fair to say that Elon Musk is "empty" enough to stir up the bull market and bring in FOMO, whales and all the hype on social media. In fact, the SHIB market has been preparing for an uptrend since last week and the Floki tweet was just the icing on the cake of SHIB's chilled cake.
Join Bitcoin Magazine Telegram to keep track of news and comment on this article: https://t.me/coincunews
Minh Anh
According to AZCoin News
Follow the Youtube Channel | Subscribe to telegram channel | Follow the Facebook page