Bitcoin
Marathon Digital Reduced Mining Output By 9% Compared To Last Month
95 days ago - Around
2

mins
mins to read
Key Points:
Marathon Digital mined 1,072 Bitcoins in August 2023, a fivefold YoY increase but down 9% from the previous month.
They upgraded miners to boost their U.S. hash rate by 2% MoM and their installed hash rate by 1% MoM.
Marathon holds 13,286 BTC and plans to sell some for operational needs.
Marathon Digital, a prominent player in supporting and securing the Bitcoin ecosystem, has released unaudited Bitcoin production and miner installation updates for August 2023.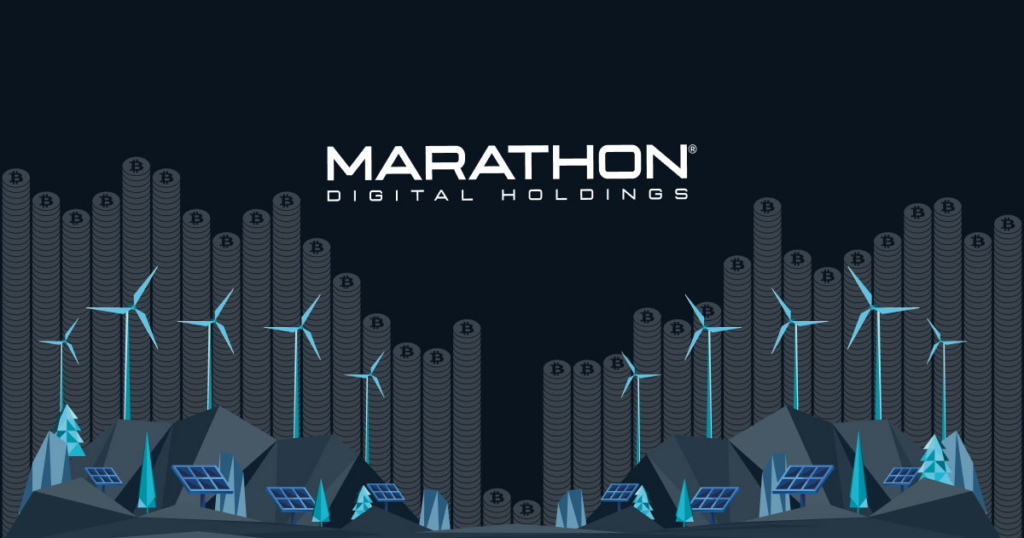 In August, Marathon successfully mined 1,072 Bitcoins, reflecting a 9% decrease compared to the previous month but marking a remarkable fivefold increase from August of the previous year.
Fred Thiel, Marathon's Chairman and CEO, attributed the decrease in Bitcoin production to heightened curtailment activity in Texas, driven by record-breaking high temperatures. These temporary shutdowns offset the progress made in enhancing their operational hash rate and operational efficiency.
Marathon did, however, achieve a 2% month-over-month increase in its U.S. operational hash rate, reaching 19.1 exahashes, and a 1% month-over-month increase in its installed hash rate, now standing at 23.1 exahashes.
This growth was primarily due to the substitution of BITMAIN S19 J Pro miners with more efficient S19 XPs. The eagerly anticipated facility in Garden City, Texas, is inching closer to operational status.
Additionally, Marathon's joint venture in Abu Dhabi showed promising results, mining 50 Bitcoins in August, with approximately 10 Bitcoins attributed to the company. The joint venture's operational hash rate expanded to 1.5 exahashes, with plans to reach 7.0 exahashes by year-end 2023.
As of August 31, Marathon holds a total of 13,286 BTC, of which 13,111 BTC are unrestricted. They sold 750 BTC in August and plan to continue selling portions of their Bitcoin holdings to support monthly operations, treasury management, and general corporate purposes.
DISCLAIMER: The information on this website is provided as general market commentary and does not constitute investment advice. We encourage you to do your own research before investing.