Market
TrustKeys Super Apps and Productivity
788 days ago - Around
4

mins
mins to read
(TrustKeys) Anyone who wants to secure their data (including chats) with encryption and, above all, has the ability to decrypt them for their recipients, needs a great app: TrustKeys. This blockchain-based application is completely decentralized and has built-in social media functions. This is what sets it apart from other similar apps.
Learn more about the TrustKeys app
The cryptocurrency market continues to grow by leaps and bounds as more investors and traders enter the industry. However, traders need to be more careful with the platform they choose for their trading activities. Although there are many cryptocurrency exchange platforms out there, the TrustKeys exchange brings some uniqueness to the exchange industry. TrustKeys Exchange is a recently launched blockchain-based cryptocurrency exchange that enables anyone to trade in the digital asset market with 100% security and privacy.
Data encryption has grown in importance after a large number of cybersecurity attacks were reported around the world. Therefore, users using TrustKeys can be assured that third parties will never be able to decrypt the information they share with others. A unique benefit of the TrustKeys app is that the sender can set a timer to automatically view and delete messages.
So every user doesn't have to worry about locking their device or setting up reminders to delete messages. TrustKeys super app users can use this app to secure keys for their crypto wallet (app uses the standard security function bip29) and to buy or sell digital assets through the dashboard application.
Users can chat without necessarily signing into their account. All you need to do is generate a key and start chatting. They can also exchange contacts with other social users via the clearly visible chat ID.
The TrustKeys app is currently available for download from the Google Play Store and the App Store. The team is currently working on improving the app's UI and UX, but users can experience the platform and its utilities seamlessly. The team has also created tutorials to help users use the Dapp.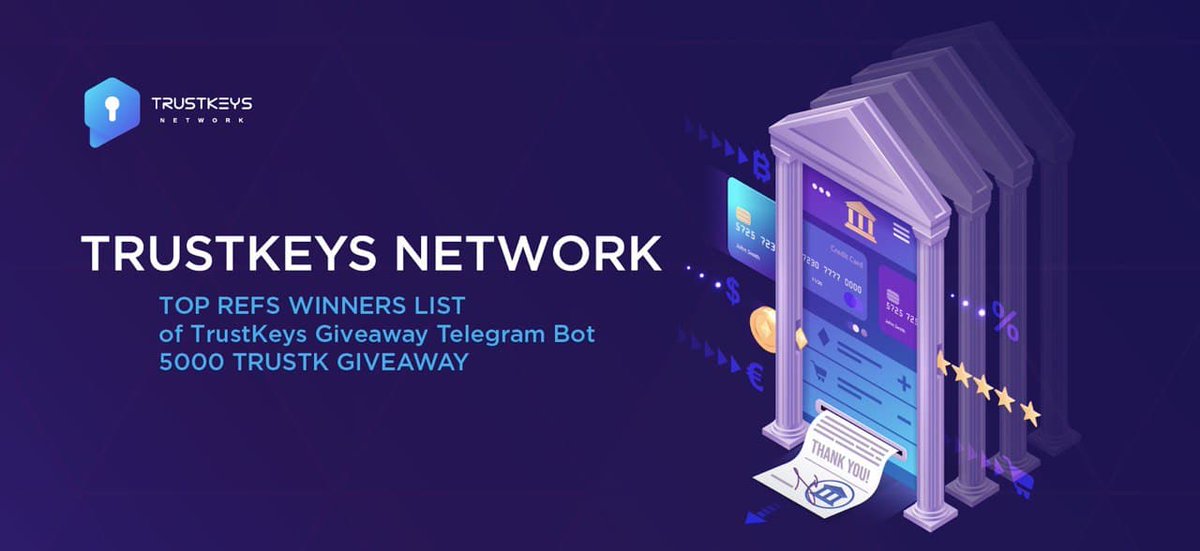 How are TrustKeys different?
The TrustKeys exchange, based in the British Virgin Islands, enables the private and secure purchase or sale of cryptocurrencies. Traders can trade with confidence on the TrustKeys exchange as their license gives them the right to operate in any region. In addition, users can remain anonymous in their transactions and the business is fully registered with the relevant financial regulators.
Everyone, regardless of their nationality, can use the TrustKeys exchange and deposit and withdraw in cash or cryptocurrencies. Withdrawal options for cryptocurrencies are valuable as a trader can protect their funds from inflation. The good news is that with this exchange you can withdraw to any crypto wallet of your choice. TrustKeys charges almost shoddy fees like transaction and withdrawal fees without charging any fees for deposits. This exchange allows trading in three basic crypto pairs (ETH, BTC, and USDT). The exchange uses anti-money laundering methods to prevent fraudulent transactions in cryptocurrencies.
Traders can trade a number of digital currencies (including the less popular and relatively new ones) on the TrustKeys exchange. The TrustKeys exchange app is available for Android and Apple users. It's very easy to navigate, even for a new trader. The trading application contains all the necessary data, including analysis tools and order books.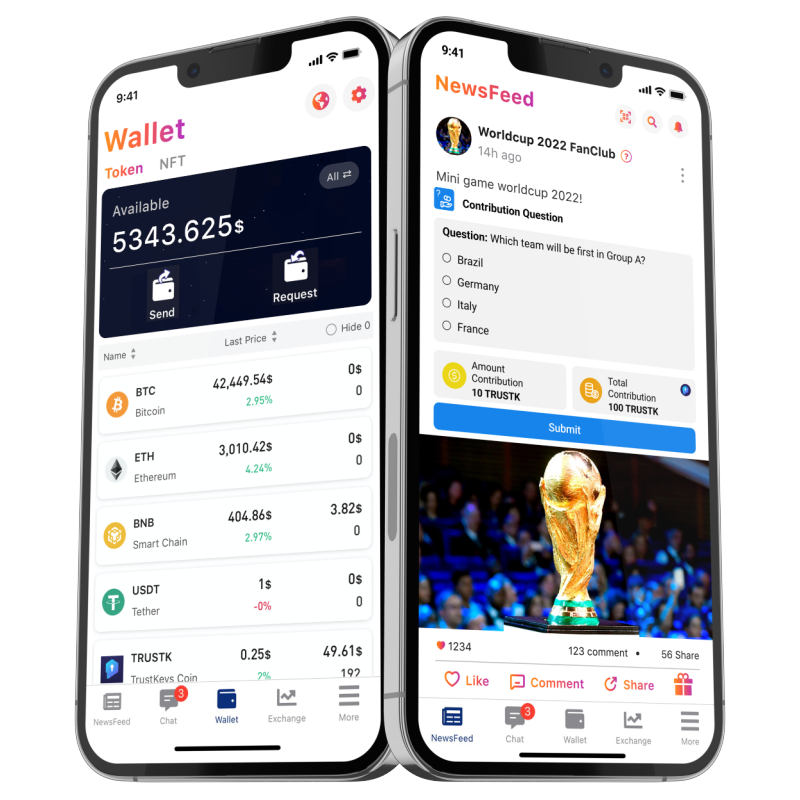 All data and analysis tools are available in all time periods. Set up your profile and account security in the top-level Securities app to avoid problems with fraudulent account activity and hacks, especially unapproved withdrawals. TrustKeys customer support is some of the best in the business. Users can always get the help they need because their support agents are always there for you.
With the built-in social network in TrustKeys, users can have a good place in the future to earn crypto through interactions with social networks, receive and send cryptocurrency in a social way.
Join our Facebook group and Telegram group Coincu News to chat with more than 10,000 other people and exchange information about the crypto currency market.
Important NOTE: All content on the website is for informational purposes only and does not constitute investment advice. Your money, the choice is yours.