Knowledge
List Of Notable Sam Bankman-Fried's Witnesses: Ex‐Girlfriend, Parents, And More
61 days ago - Around
9

mins
mins to read
Descriptive evidence regarding corporate finance, cryptocurrencies, and computer code has been presented during Sam Bankman-Fried's fraud trial. To learn more about this trial, let's review the list of Sam Bankman-Fried's witnesses with Coincu.
Overview of Sam Bankman-Fried trial
Sam Bankman-Fried, the co-founder of the FTX crypto exchange, is currently on trial for multiple counts of fraud related to the collapse of his exchange. In a dramatic courtroom showdown, Bankman-Fried has vehemently denied all allegations against him, setting the stage for a six-week trial that will determine his fate.
The trial, which is taking place at the United States District Court for the Southern District of New York in Manhattan, has already captivated the financial world. Bankman-Fried's defense insists that he acted "in good faith," while the prosecution argues that he "lied to the world."
One of the pivotal aspects of this trial will be the testimonies from a wide range of witnesses, summoned by both Bankman-Fried's legal team and the US prosecutors. The extensive list of potential witnesses includes family members, former colleagues, and prominent figures from the finance and investing worlds.
Notably, three members of Bankman-Fried's inner circle, Caroline Ellison, Nishad Singh, and Gary Wang, have already pleaded guilty to charges related to fraud and are set to cooperate as witnesses.
During the opening statements, Assistant United States Attorney Thane Rehn painted a damning picture of Bankman-Fried's past life, which included luxury real estate, political donations, investments, and magazine covers. Rehn alleged that all of this success was "built on lies" and that Bankman-Fried had "lied to the world" in order to amass wealth and influence, even engaging in lobbying efforts in Washington, D.C.
In response to these allegations, Mark Cohen, Bankman-Fried's attorney, portrayed his client as an entrepreneur who had made mistakes during a period of rapid growth. Cohen asserted, "There was no theft" and emphasized that Bankman-Fried's actions were not fraudulent.
The courtroom has seen a mix of emotions, with Bankman-Fried's parents, Joseph Bankman and Barbara Fried, in attendance. While Joseph occasionally smiled during the proceedings, Barbara closely observed her son throughout the trial.
The trial featured four witnesses who testified, shedding light on various aspects of the case. Among them were a French trader, an FTX investor, and former close friends of Bankman-Fried, Adam Yedidia, and Gary Wang. Next, we will look at the list of Sam Bankman-Fried's witnesses in an overview.
List of Sam Bankman-Fried's Witnesses
Adam Yedidia
Introducing the list of Sam Bankman-Fried's witnesses: Adam Yedidia, an early employee of the cryptocurrency exchange FTX and college roommate of FTX CEO Sam Bankman-Fried, testified against his former employer with immunity. Yedidia's testimony sheds light on a series of events that transpired at a Bahamas resort, involving a $35 million apartment, a paddleball game, and a code bug discovery.
The incident in question dates back several months, when Yedidia uncovered a coding error in the software he had developed for FTX. This discovery became the catalyst for a chain of events that has now led to a courtroom showdown.
Yedidia's testimony indicates that he believed, at the time, that when Alameda Research traded on the FTX platform, the primary beneficiaries of the resulting profits were Sam Bankman-Fried and Gary Wang. This revelation raises questions about the transparency and fairness of the cryptocurrency exchange's operations.
Furthermore, Yedidia disclosed that he had been actively involved in writing code to automate customer deposits and withdrawals on the FTX platform. Interestingly, Bankman-Fried was deeply immersed in this project as well, suggesting a high level of oversight by the FTX CEO.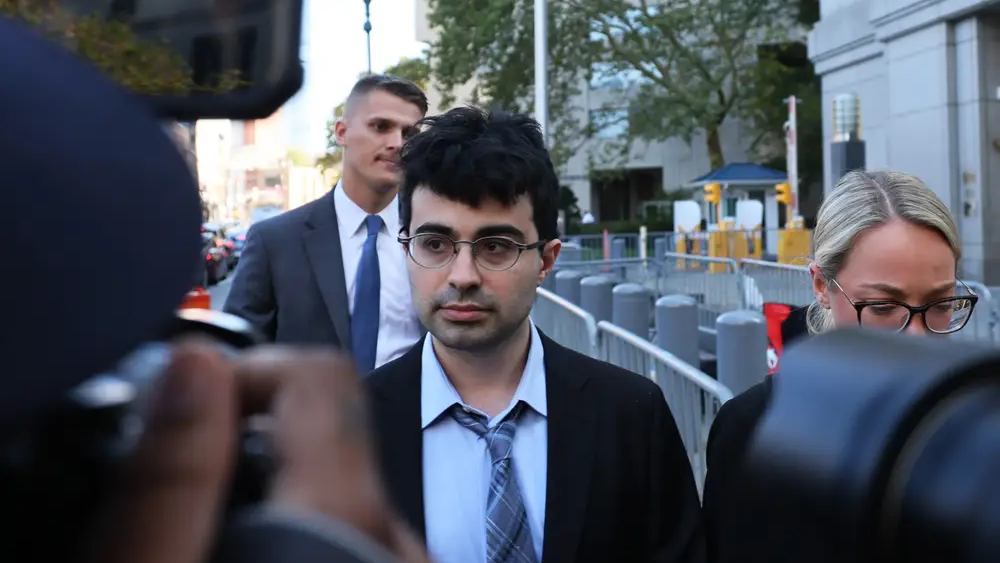 Gary Wang
The co-founder of the beleaguered cryptocurrency exchange FTX and his former business partner, Gary Wang, have revealed that the reported balance of FTX's insurance fund does not reflect reality.
During his testimony, Wang disclosed that FTX employed a peculiar method to calculate the amount of cash allocated to its insurance fund. The exchange used a seemingly arbitrary number, approximately 7,500, which was then multiplied by the daily trading volume on the platform.
The result was then divided by one billion to determine the purported balance of the insurance fund. However, this displayed figure did not accurately represent the actual amount reserved for insurance purposes.
Wang's testimony exposed a significant disparity between the publicized insurance fund balance and the true figures stored in the exchange's database. He explicitly confirmed that the publicly displayed number did not align with the authentic balance, and the insurance fund contained less capital than what had been portrayed to FTX's user base.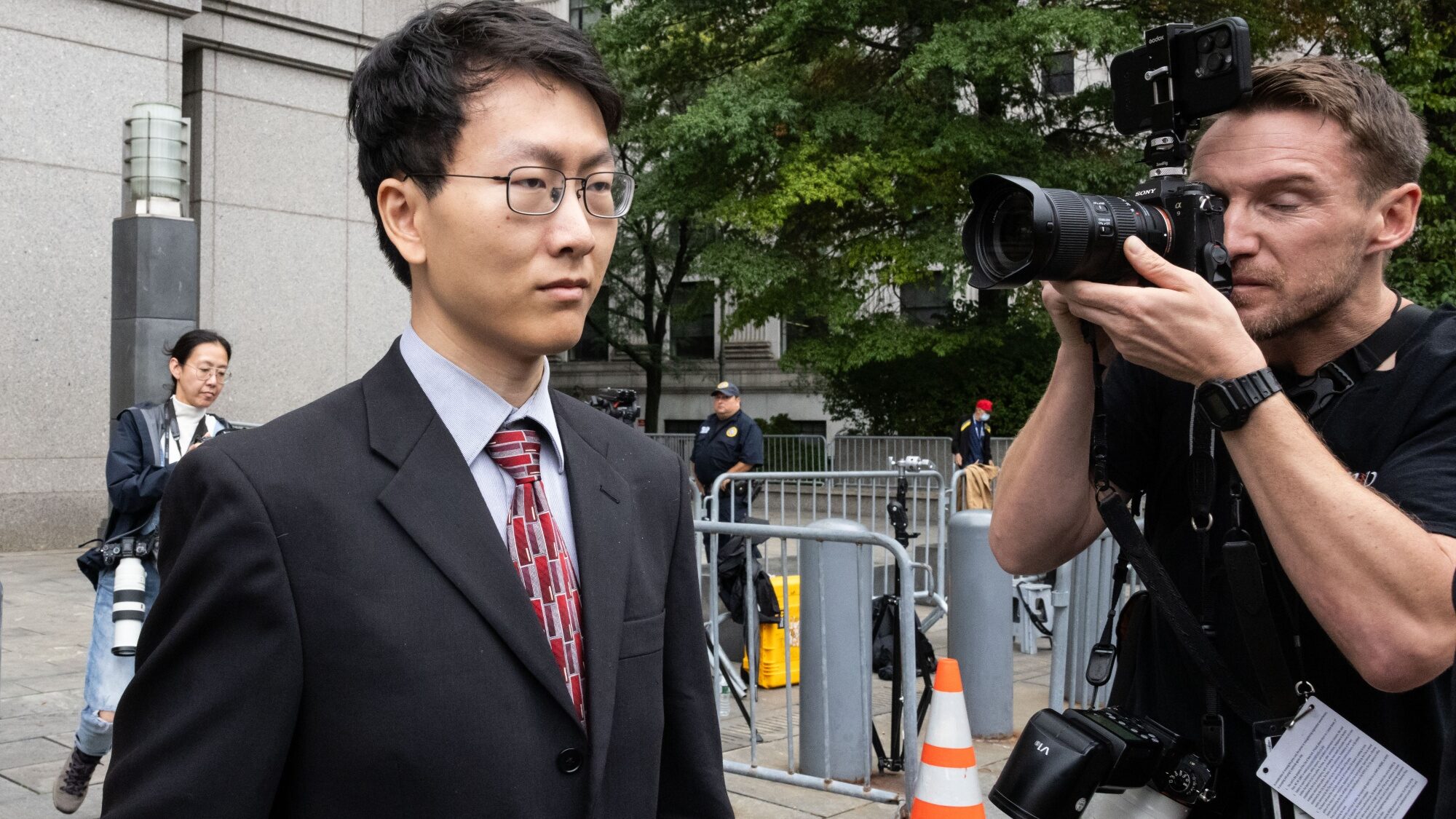 Caroline Ellison
Caroline Ellison, the former CEO of Alameda Research and former romantic partner of crypto entrepreneur Sam Bankman-Fried, has emerged as a star witness in the government's case against the controversial figure. This person will probably get the most attention in the list of Sam Bankman-Fried's witnesses.
Ellison, a 28-year-old Stanford graduate, had an on-and-off-again relationship with Bankman-Fried spanning several years and served as the CEO of Alameda Research during a pivotal period in the cryptocurrency industry.
The trial, which began on October 4, has placed Ellison at the forefront, with her testimony expected to shed light on allegations that Alameda Research received approximately $8 billion in misappropriated funds from FTX users. In his opening statement, U.S. Attorney Thane Rehn underscored Ellison's central role in the case, portraying her as a key figure in Bankman-Fried's alleged scheme.
Rehn argued that during Ellison's tenure as CEO of Alameda Research, Bankman-Fried was effectively using her as a front while maintaining control behind the scenes. According to Rehn, Bankman-Fried devised a plan to divert funds from FTX, a cryptocurrency exchange, and funnel them into Alameda Research for investment purposes.
Ellison's expected testimony is anticipated to provide crucial insights into how she and Bankman-Fried allegedly misappropriated customer funds entrusted to FTX and used them for investments through Alameda Research. The prosecution aims to demonstrate that this alleged financial maneuvering amounted to a breach of trust and fiduciary responsibility.
Nishad Singh
Singh was one of three people with the necessary qualifications to conduct such transactions, according to Ryan Salame, chief executive officer of FTX Digital Markets, who identified them in December.
His name has also been reported in several other publications. Singh was revealed to be the lucky beneficiary of an Alameda loan for $543 million in November. Singh was mentioned, along with Salame and former FTX CEO Sam Bankman-Fried, for making contentious political contributions during the last election.
The court also disclosed that Nishad Singh traveled to the US after the demise of FTX in order to work with the investigating team and was given a $250,000 bail bond.
The US Securities Commission (SEC) and the Asset Futures Trade Commission (CFTC) have filed civil accusations against Mr. Singh for fraud and racketeering, including the transfer of $8 billion in debt. Alameda lied about data to overestimate FTX's income in 2021 by an extra $50 million. This was done by Alameda on FTX "to a customer account to enable Alameda not to have to pay hefty interest."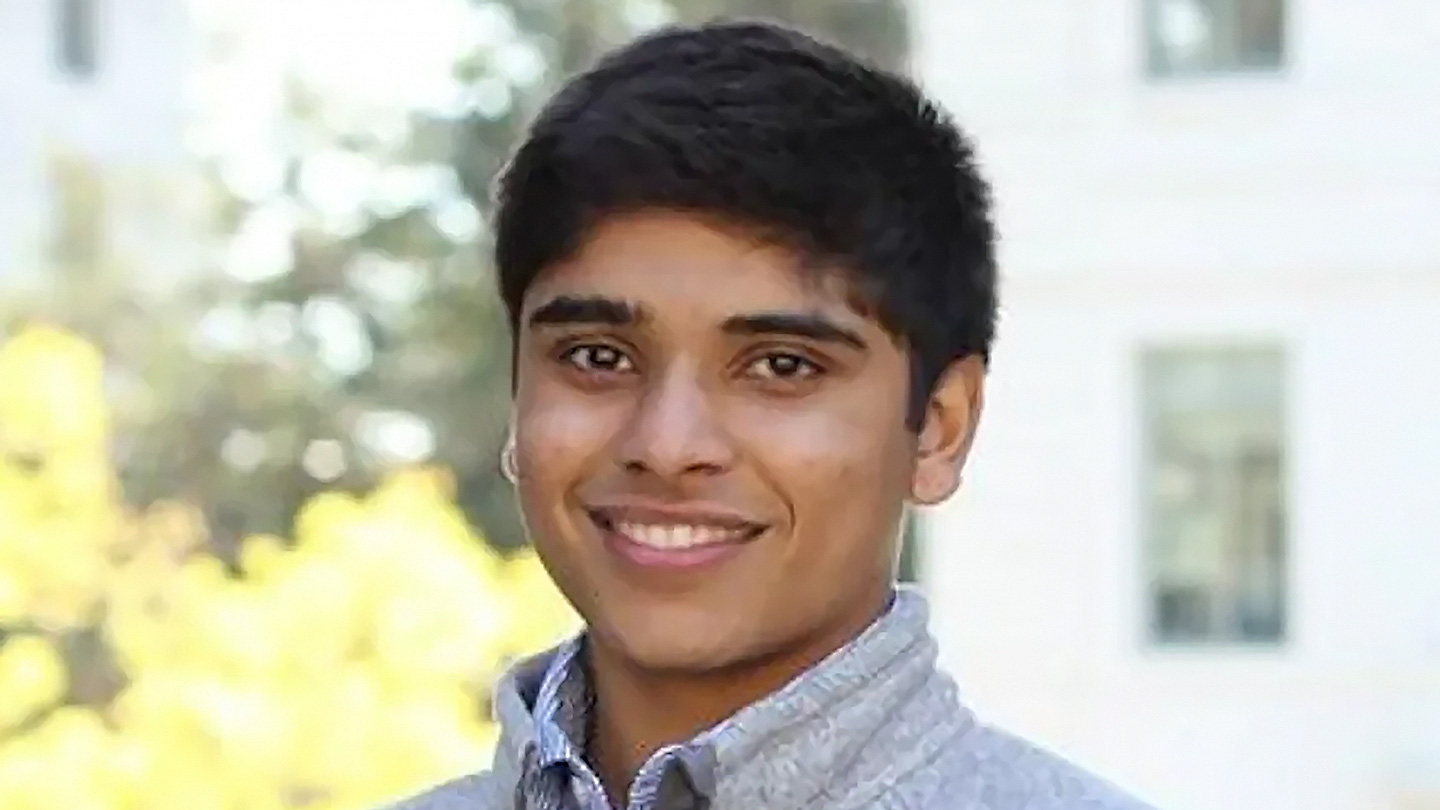 Sam Bankman-Fried's family
Stanford law professors Joseph Bankman and Barbara Fried are facing allegations of utilizing their influence within the company to divert millions of dollars for personal gain and their favored charitable endeavors. These are indispensable characters in the list of notable Sam Bankman-Fried's witnesses.
The lawsuit, filed by FTX Trading on September 18, paints a grim picture of the accused professors, accusing them of engaging in practices detrimental to the exchange's financial stability. According to the lawsuit, Bankman and Fried allegedly siphoned substantial sums of money from FTX Trading, redirecting these funds towards their personal interests and philanthropic ventures.
Perhaps most strikingly, the legal complaint contends that Joseph Bankman and Barbara Fried accepted a significant $10 million cash gift and were transferred ownership of a luxurious $16.4 million property in The Bahamas, all while being aware that FTX Trading was teetering on the brink of collapse. These alleged actions have left investors and the public questioning the ethics and integrity of the exchange.
One notable aspect of the lawsuit involves Gabriel Bankman-Fried, the younger brother of the FTX founder and the overseer of a pandemic prevention nonprofit called "Guarding Against Pandemics." This organization received donations from FTX Trading. The lawsuit alleges that these donations were part of the misappropriated funds.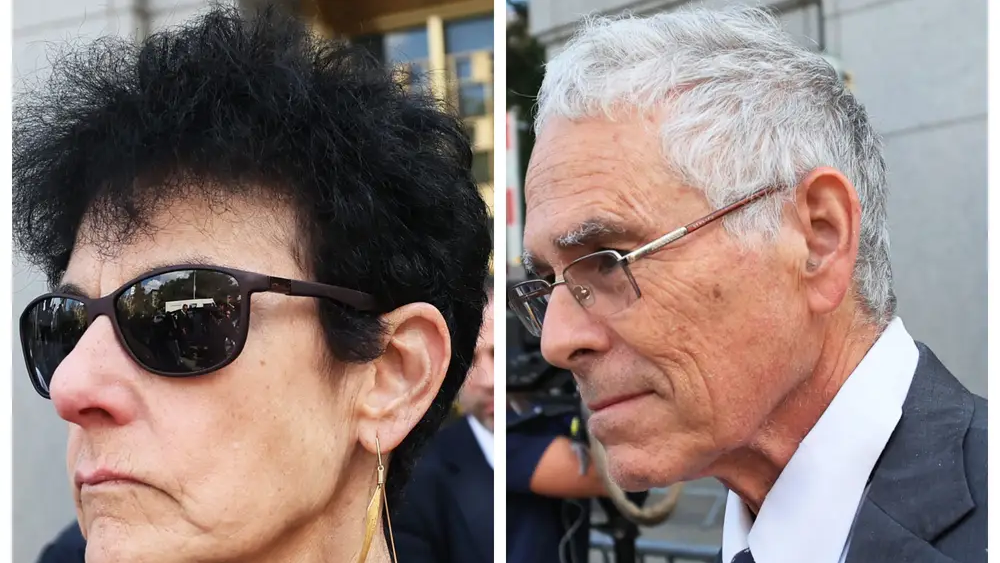 The influence of witnesses on the case
In a high-stakes trial that is set to span six weeks, the spotlight is on cryptocurrency tycoon Sam Bankman-Fried. The extensive list of Sam Bankman-Fried's witnesses unveiled on the trial's opening day, comprises individuals with deep ties to Bankman-Fried's personal and professional life. It includes family members, former colleagues, and a notable lineup of well-known figures from the world of finance and investing.
As a member of Bankman-Fried's inner circle, Ellison is believed to possess crucial information concerning the movement of customer funds between the two companies. Her testimony may shed light on the allegations of financial misconduct that have rocked the cryptocurrency industry.
Notably, Ellison, along with Wang, pleaded guilty in December 2022 for their roles in the alleged fraud that ultimately led to the downfall of FTX. Their cooperation with authorities could prove instrumental in establishing the case against SBF.
It's important to note that the list of witnesses encompasses both the prosecution's and defense's choices. While these individuals are named as potential witnesses, there is no guarantee that each will take the stand. The final selection will be determined as the trial unfolds.
The trial's commencement also marks a critical juncture in the legal proceedings, with the selection of a panel of 12 jurors and six alternates set to play a pivotal role in determining the outcome.
DISCLAIMER: The information on this website is provided as general market commentary and does not constitute investment advice. We encourage you to do your own research before investing.