Knowledge
Top 5 Bitcoin Esports Betting Sites In 2024
45 days ago - Around
12

mins
mins to read
The global esports betting market continues to surge as esports tournaments gain momentum worldwide. A notable trend in the industry is the integration of cryptocurrency into betting platforms, allowing enthusiasts to wager on match outcomes using Bitcoin and other digital assets. In this article, we explore the evolving landscape of crypto esports betting and provide insight into the top Bitcoin esports betting sites to consider in 2023.
Overview of Bitcoin Esports Betting Sites
Esports has witnessed an unprecedented rise in popularity, attracting a diverse audience from around the globe. As competitive gaming tournaments gain mainstream recognition, the betting industry has followed suit. The fusion of esports and betting has given rise to a thriving market, with a growing number of people seeking to test their predictions and knowledge of their favorite games.
A significant development within the esports betting landscape is the emergence of Bitcoin betting sites. These platforms have integrated cryptocurrency payment options, offering an alternative and secure way for users to engage in esports betting. Bitcoin, known for its transparency and decentralized nature, has become an attractive choice for those looking to wager on their favorite teams and players.
Bitcoin offers several advantages for esports betting enthusiasts. Firstly, its decentralized nature means that transactions occur without the need for intermediaries, providing a level of transparency and security unmatched by traditional payment methods. Furthermore, the speed of Bitcoin transactions enables swift deposits and withdrawals, ensuring a seamless betting experience for users.
For those looking to enter the world of Bitcoin esports betting, there are several platforms worth considering. These sites offer an array of games, competitive odds, and enticing bonuses for users. Next, we will explore Bitcoin esports betting sites through the list below.
Top 5 Bitcoin Esports Betting Sites
Mega Dice
Operating under the banner of MIBS N.V. and licensed by the Curacao Gaming Commission, Mega Dice has rapidly ascended the ranks to become a leading casino in the industry, with a particular focus on the burgeoning e-sports sector.
Mega Dice has taken a significant step by integrating Telegram. This innovative integration allows users to seamlessly access licensed gambling services through their existing Telegram application, eliminating the need for Know Your Customer (KYC) processes. The Mega Dice Casino Telegram Bot takes care of executing bets on behalf of users, providing a seamless and convenient betting experience.
One of the standout features of Mega Dice is its comprehensive esports betting section. With a selection of 11 popular e-sports games, including heavy hitters like Counter-Strike, League of Legends, DOTA 2, and Overwatch, Mega Dice offers a broad array of options for e-sports enthusiasts.
Notably, the platform covers all major global gaming tournaments as well as smaller matches that may not receive as much attention. Regardless of the event's scale, Mega Dice ensures competitive odds, making it an attractive destination for e-sports betting.
While Mega Dice does require KYC information during the sign-up process, it is known for its quick and hassle-free registration process. It's worth noting that bettors from the United States will need to use a VPN to access Mega Dice due to geographical restrictions.
Mega Dice is committed to facilitating cryptocurrency transactions, accepting major digital currencies such as Bitcoin, Ethereum, and Tether. Bettors can get started with as little as $1 worth of their preferred cryptocurrency. Deposits and withdrawals are both free and typically processed almost instantly, with the occasional payout taking up to 2 hours.
For new players, Mega Dice offers an enticing 200% deposit match bonus worth up to 1 BTC, with a 40x wagering requirement. Returning players can also look forward to receiving up to €500 for every reload deposit made on a Monday.
As of now, Mega Dice is extending a generous welcome bonus to new players, offering a remarkable 200% bonus of up to 1 BTC along with 50 free spins. With responsive 24/7 customer support and a user-friendly navigation system, Mega Dice has firmly established itself as a premier choice for gambling enthusiasts seeking a top-tier Bitcoin e-sports betting site.
| | |
| --- | --- |
| Pros | Cons |
| Available through Telegram. | $5 per month in inactivity fees. |
| There are a variety of betting choices. | |
| 40 or more sports betting options. | |
| The bonus is 200% on deposits. | |
| Reputable game suppliers. | |
TG.Casino
TG.Casino, an innovative Telegram-exclusive platform, is poised to redefine the crypto casino experience by seamlessly integrating Telegram into its operations. This is also an ideal choice among Bitcoin esports betting sites.
With an array of eSports betting markets, sportsbooks, and casino betting options, TG.Casino offers users an exciting range of gaming choices while introducing a unique $TGC token that promises an assortment of rewards and earning opportunities.
The $TGC token, available for purchase through an ongoing presale, is a cornerstone of TG.Casino's ecosystem. Users can leverage this digital asset to earn gaming credits across multiple games featured on the platform.
This cryptocurrency casino distinguishes itself by allowing players to wager on some of the most popular eSports games, including League of Legends, DOTA 2, and Counter-Strike: Global Offensive.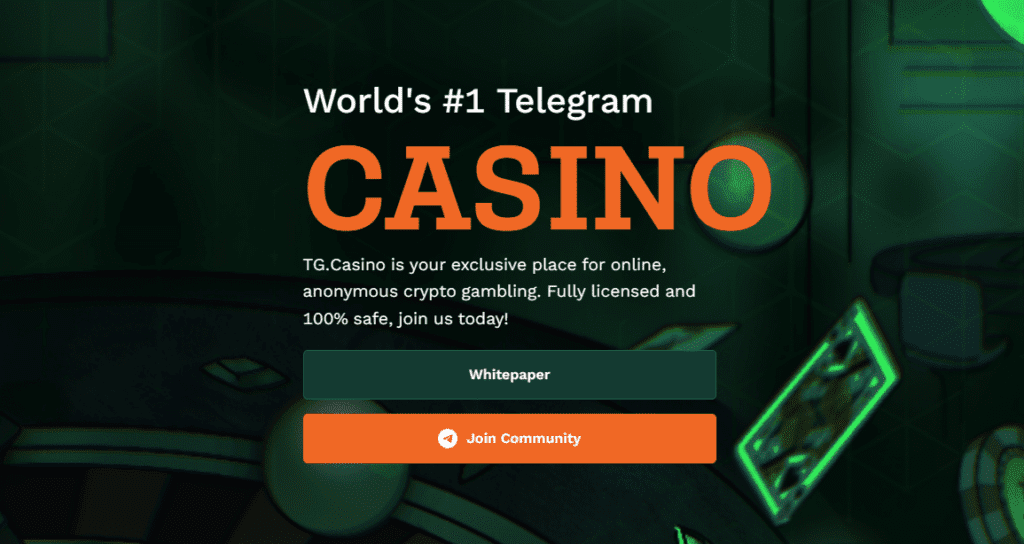 Notably, this is a KYC-free casino, enabling global accessibility with only a Telegram account and some cryptocurrency needed to get started. The platform sets a new standard of accessibility, facilitating instant crypto deposits and withdrawals without the need for additional software or a sign-up process.
In contrast to the traditional Web2 casino model, where only a select few anonymous individuals benefit, TG.Casino democratizes rewards for all participants. The token presently boasts an impressive Annual Percentage Yield (APY) of 440%, making it an attractive proposition for those seeking to maximize their returns. Additionally, TG.Casino extends a generous 200% welcome bonus, welcoming players with open arms and rewarding them for their participation.
| | |
| --- | --- |
| Pros | Cons |
| Casino available solely over Telegram; no KYC procedure; total anonymity. | $5 per month in inactivity fees. |
| There are several eSports, sports, and casino games available. | |
| Aggressive technique for buyback and burn to raise prices. | |
| 25% of lost wagers on the $TGC token are refunded. | |
| At the moment, the APY is 440%. | |
Thunderpick
Offering a wide array of features, including exclusive tournaments, multiple betting markets, and attractive welcome bonuses, Thunderpick is at the forefront of the esports betting landscape.
At the time of writing, Thunderpick boasts a staggering over 35 betting markets dedicated exclusively to the popular esports title, Counter-Strike: Global Offensive (CS:GO). This extensive coverage ensures that fans of the game have a plethora of options to choose from when placing their bets. Moreover, Thunderpick takes its commitment to CS:GO to the next level by organizing its very own exclusive CS:GO tournament, adding an extra layer of excitement for its users.
For those looking to kickstart their esports betting journey, Thunderpick offers a generous deposit bonus. Players who wager €25 or the equivalent amount on the TBS 3 race can enjoy a €5 deposit bonus, providing an excellent incentive to get in on the action.
But Thunderpick's offerings extend far beyond CS:GO. Users can explore a diverse selection of esports games, including popular titles like League of Legends, Valorant, and Starcraft League, among others. This diverse catalog ensures that esports enthusiasts can bet on a range of exciting competitions. Beyond esports, Thunderpick also supports classic casino games and caters to sports betting enthusiasts, offering a comprehensive gaming experience for its users.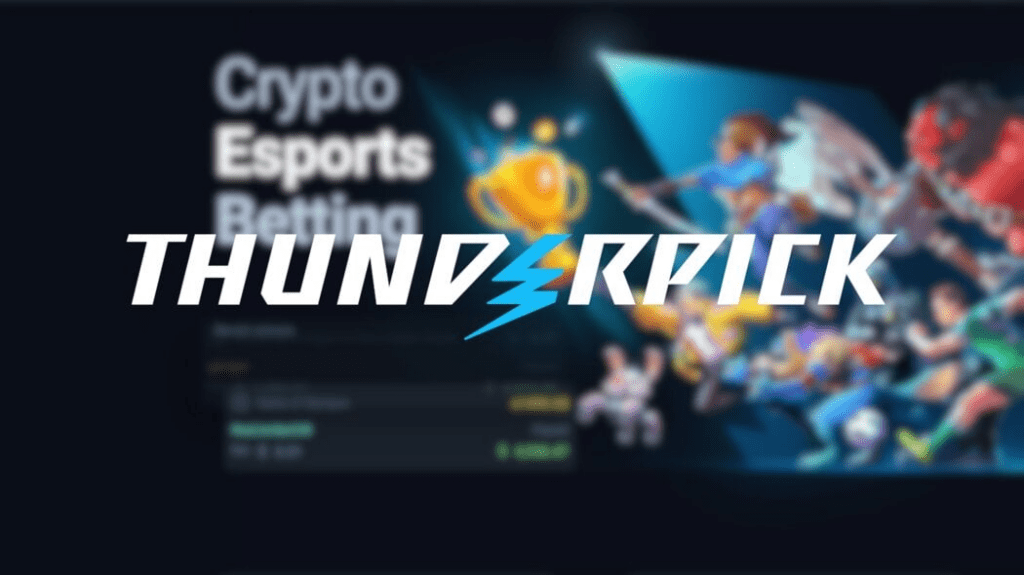 The rise of esports as one of the most popular sporting categories globally has not gone unnoticed by Thunderpick. Esports tournaments now feature massive prize pools, and online gambling platforms like Thunderpick are capitalizing on this opportunity. Users can bet on the same games that professional esports players are competing in, including a wide selection of esports titles, providing an immersive betting experience.
Thunderpick simplifies the process of finding and betting on esports by allowing users to search its offerings by team. This feature makes it easy to locate and support your favorite players and teams while staying engaged with the ever-evolving esports industry.
When it comes to Thunderpick's welcome package, users are presented with two distinct matched bonus options. The first option offers a 5% match on the initial deposit, with a maximum bonus of €550 or the equivalent in other currencies. What sets this offer apart is the incredibly low 2x rollover requirement, making it an attractive choice for newcomers.
However, the rollover requirement for this option is slightly higher, standing at 30x. Thunderpick further enhances its user experience by accepting payments in several cryptocurrencies, providing flexibility and accessibility to users from around the world. In addition, their responsive customer support team ensures that users have assistance whenever needed.
| | |
| --- | --- |
| Pros | Cons |
| Speculate on the results of more than 100 important events. | Inaccessible in the US. |
| About a dozen esports and over 15 different sports. | |
| There are over 2000 slot machines and almost 100 live casino games. | |
| Seven languages are supported for active conversations. | |
Stake
With its neat user interface and a diverse range of offerings, Stake has become a go-to choice for crypto gamblers. This article delves into the unique features and offerings that set Stake apart from the competition.
Stake has cemented its position as a premier destination for Bitcoin esports betting. Enthusiasts can wager on a wide array of esports games, from the ever-popular Counter-Strike to Dota and beyond. It's worth noting that Stake's roster of available esports games tends to evolve over time, ensuring that players always have fresh options to explore.
Beyond esports, Stake also excels as a casino for sports gamblers. While it caters to major markets, it's the inclusion of exotic games like indy racing, water polo, kabbadi, and futsal that truly sets it apart. For those who enjoy traditional casino gaming, Stake offers an impressive selection of slots, casino games, video poker, and the thrilling Crash game.
Though Stake doesn't offer a traditional welcome bonus, it more than compensates with its VIP perks, cashback, and bonuses. For crypto gambling enthusiasts, these offerings make Stake one of the best platforms in the market.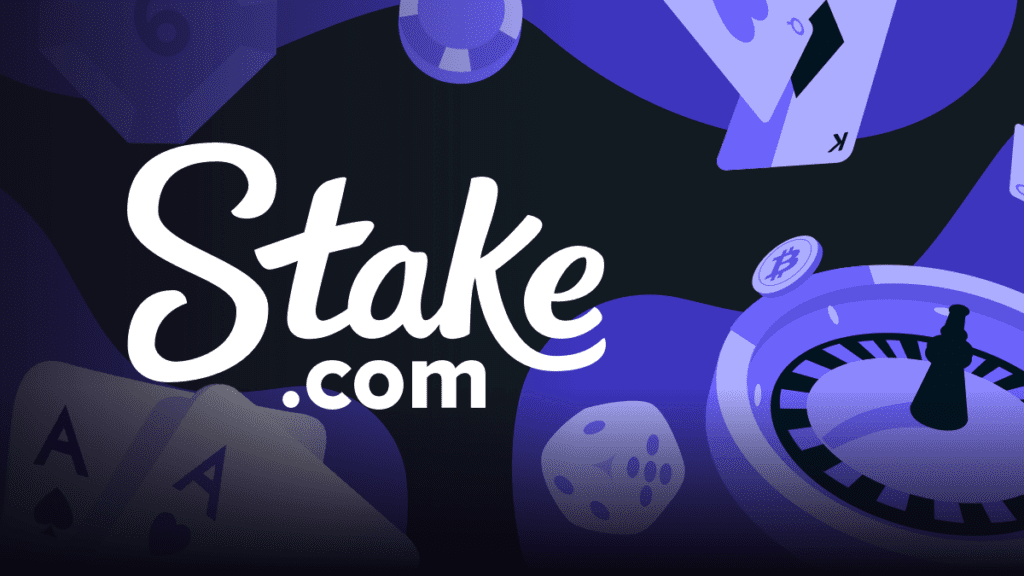 Stake's user-friendliness extends to its registration process. While they do require a KYC (Know Your Customer) verification at level 1, this is a relatively simple step that entails providing basic information like name, date of birth, and residential address. Importantly, this information can be updated as needed.
For privacy-conscious players, Stake is a top choice. The platform, like its competitors, reserves the right to request additional KYC documentation for regulatory compliance. However, most players will find that Stake's approach is generally privacy-friendly, and many may never need to go through this process.
One of the standout features of Stake is its range of contests that cater to both casino and sports gamblers. A weekly giveaway boasts an impressive prize pool of $50,000, while seasonal events like Christmas and FIFA contests offer rewards worth hundreds of thousands of dollars.
While there may not be a welcome bonus in the traditional sense, Stake rewards its top players with access to an exclusive VIP club. To qualify for this elite club, users need to wager a minimum of $10,000. As they level up, players can unlock increasingly lucrative bonuses, rakeback opportunities, and more.
| | |
| --- | --- |
| Pros | Cons |
| Many promotions are available to users with current accounts. | Information about restrictions, costs, and payouts is elusive. |
| Several betting options | No welcome incentive is available. |
| Accepts payments made in both money and cryptocurrencies. | |
| Check out some of their gaming outcomes. | |
| 99% RTP is achieved by several games. | |
BetOnline
Since its launch in 2004, BetOnline has carved a niche as one of the pioneering platforms in the world of crypto gambling. This article explores how BetOnline, an industry leader, continues to set trends with its extensive range of offerings and innovative features.
BetOnline can proudly claim its status as an early advocate of crypto gambling. Back when cryptocurrencies were just emerging, this platform was among the first to embrace them as a payment method. In addition, BetOnline was a trailblazer in introducing esports betting to the gambling industry. Their esportsbook covers a wide spectrum of games, including NBA 2k, FIFA, Counter-Strike, Dota 2, King of Glory, Wild Rift, Warcraft, and more.
BetOnline is not just about esports; it's a one-stop destination for a diverse range of betting options. In addition to esports, it offers a thrilling experience for those who enjoy horse racing betting and traditional sports gambling. The platform also boasts an excellent classic casino section, featuring an extensive array of table games, video poker, slots, and live dealer variants.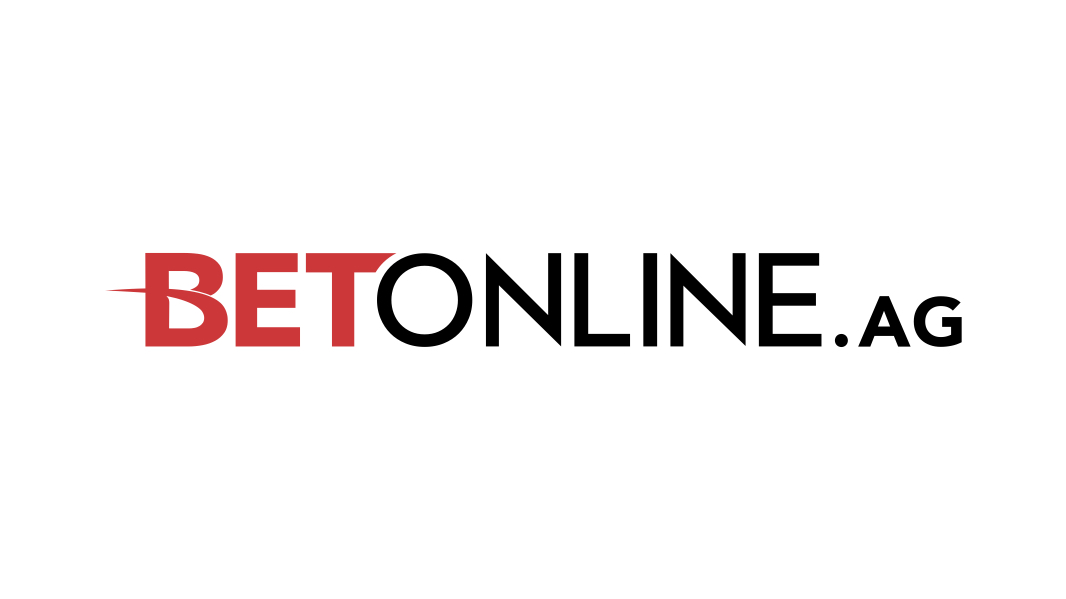 BetOnline welcomes new players with a variety of enticing bonuses. The sports welcome package, for instance, offers a 50% matched bonus of up to $1,000 on the first deposit. However, what truly sets BetOnline apart is its 100% matched bonus, up to a maximum of $1,000, for players who make their first deposit using cryptocurrencies.
For crypto enthusiasts, there's an additional crypto 50% reload bonus, offering extra credits of up to $350. Furthermore, video poker and casino players can also enjoy individualized welcome bonuses.
BetOnline is a hotbed of excitement, thanks to its popular contests. The platform gives away a staggering $250,000 in prizes every week. Whether you're a sports gambler, casino enthusiast, or esports bettor, BetOnline ensures there's always something thrilling on the horizon.
BetOnline stands out by accommodating both traditional fiat money and over 18 cryptocurrencies. This flexibility allows players to choose the payment method that suits them best. The platform's well-designed website ensures a seamless gambling experience, and its 24/7 customer support via live chat guarantees assistance whenever needed.
| | |
| --- | --- |
| Pros | Cons |
| You may deposit money with several more cryptocurrencies in addition to Bitcoin for eSports betting. | The website for BetOnline is difficult to navigate. |
| High incentives while using bitcoin as payment. | Only US and Canadian players are qualified for the crypto welcome bonus. |
| A track record of security and customer support. | |
| Customer care is provided round-the-clock by phone and chat. | |
DISCLAIMER: The information on this website is provided as general market commentary and does not constitute investment advice. We encourage you to do your own research before investing.