In line with the global trend of accelerated regulatory measures, crypto market makers are gaining prominence in the ever-evolving landscape. Today, let's join Coincu to learn about the top 5 crypto market makers that you should know when participating in the market.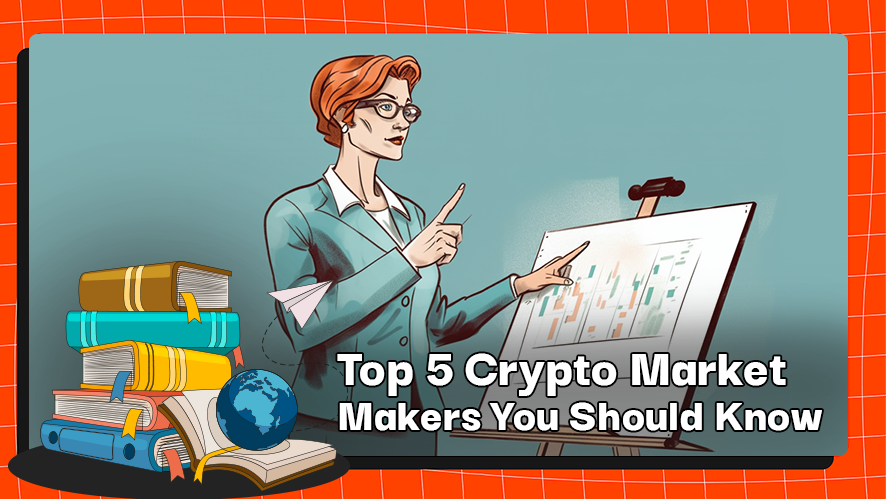 What are crypto market makers?
In the realm of crypto, market makers play a vital role in maintaining liquidity and facilitating efficient trading. To create an appealing trading environment, it's imperative to have a robust balance between supply and demand for assets, as well as a high level of trading activity to ensure swift order execution.
Liquidity, marked by the presence of ample buyers and sellers, is a cornerstone of favorable market conditions and reduced risk. Crypto market makers step into this ecosystem by offering bid and ask prices for various trading pairs, effectively serving as counterparties when a suitable trading partner is not readily available.
These crypto market makers are the linchpin that bolsters the crypto market's vibrancy, ensuring that trades can be executed smoothly and without unnecessary delays. Their presence is essential in nurturing the growth and stability of cryptocurrency markets as they continue to evolve in response to changing market dynamics and regulatory developments.
How crypto market makers work
Crypto market makers primary function is to bridge the gap between the supply and demand for various tokens, enabling traders to execute their orders swiftly and with minimal friction.
Maker Orders
On cryptocurrency exchanges, market participants encounter two distinct types of orders: "maker" and "taker" orders. Maker orders are those that contribute to the liquidity of the order book, effectively "making the market." These orders are positioned to attract other traders, thus stimulating trading activity. Due to their role in fostering liquidity, maker orders are often subject to lower trading fees, designed to incentivize traders to take on this role.
To qualify as a maker order, a trader must place a buy order at a price lower than the lowest existing sell order or a sell order at a price higher than the highest buy order. While maker orders come with the benefit of reduced fees, there is a trade-off – it may take some time for these orders to be executed since they rely on the market reaching the specified price.
Taker Orders
Conversely, "takers" serve as the counterparts to market makers. They actively "take liquidity" out of the order books by seeking orders that can be instantly and completely filled. This often includes executing market orders, which entail an immediate purchase or sale of a cryptocurrency at the prevailing market price. However, the drawback with taker orders is that they may be instantly filled or completely rejected if there isn't sufficient liquidity available in the order book at that given moment.
Understanding the distinction between maker and taker orders is crucial for crypto traders, as it influences the cost of their trades and the speed at which their orders are processed. Crypto market makers, with their role in bolstering liquidity, contribute significantly to the overall efficiency and functionality of cryptocurrency markets.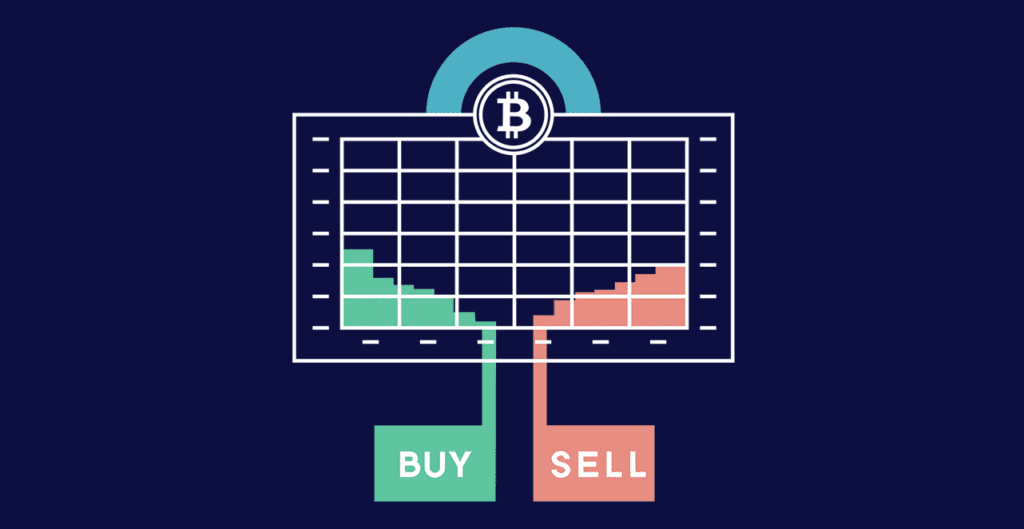 The importance of crypto market makers
Crypto market makers, often seen as the unsung heroes of financial markets, play a pivotal role in maintaining liquidity and ensuring the smooth operation of trading.
Their primary function is to create a balance between supply and demand for a particular asset while fostering a high level of trading activity. This equilibrium not only guarantees quick order fulfillment but also serves as a hallmark of favorable market conditions, ultimately reducing risks for traders.
In their role, crypto market makers establish offer prices and bid prices for trading pairs, and they can step in as either a buyer or seller in a transaction when there's no suitable counterparty available. This ability to bridge gaps in the market and provide immediate execution of trades is essential for traders and investors alike.
Crypto market makers also play a critical role as intermediaries and brokers, deftly bridging the gap between supply and demand for securities. In essence, they act as the guardians of liquidity, making it possible for traders to liquidate their positions promptly and without hassle. Consider a scenario where you wish to sell an asset that traditionally suffers from low liquidity on a cryptocurrency exchange; thanks to the presence of a market maker, your trade can be executed efficiently.
However, it's important to note that crypto market makers are not infallible. There are instances where they may struggle to fulfill their roles effectively. Factors such as speculative trading, limited liquidity, and unforeseen market movements can pose challenges to crypto market makers in mitigating price volatility. These are unpredictable variables that even the most experienced crypto market makers must contend with.
For crypto traders, it is imperative to distinguish between the exchange and the market maker. Ensuring that these are two distinct entities is vital in preventing potential conflicts of interest. This separation of roles contributes to the overall integrity and fairness of the trading environment, fostering trust within the digital asset market ecosystem.
Top 5 popular crypto market makers
GSR Market
Overview
Hong Kong-based crypto algorithmic trading company, GSR Market, has solidified its position as a leading global market maker, offering a wide range of services tailored to the unique needs of its customers. Established in 2013 by a trio of financial experts, Alexis Sirkia, Cristian Gil, and Rich Rosenblum, the company has garnered a reputation for its expertise, cutting-edge technology, and deep integration into the cryptocurrency industry.
GSR Market's commitment to innovation is exemplified by its in-house software, which ensures high liquidity and efficient trading solutions for its clients. Beyond traditional market making, GSR has diversified into various facets of the crypto market, including DeFi (Decentralized Finance), OTC (Over-The-Counter) trading, and investment management.
One of GSR's remarkable distinctions is its significant influence on major cryptocurrency exchanges. Prominent platforms such as Binance, Huobi, Bitfinex, Coinbase, and Ripple rely on GSR for liquidity and trading solutions, further highlighting the company's impact in the crypto space.
But GSR's reach extends beyond trading. The company has invested in over 100 prime cryptocurrencies and ventures within the Web3 ecosystem. This diversified approach showcases GSR's commitment to staying at the forefront of crypto innovation and investment.
Furthermore, GSR Market actively participates in various industry associations, emphasizing its deep integration within the crypto community. The company is a member of organizations such as the Alliance DAO, the Chamber of Digital Commerce, the Blockchain Association, and the Crypto Market Integrity Coalition, which underlines its dedication to industry standards and best practices.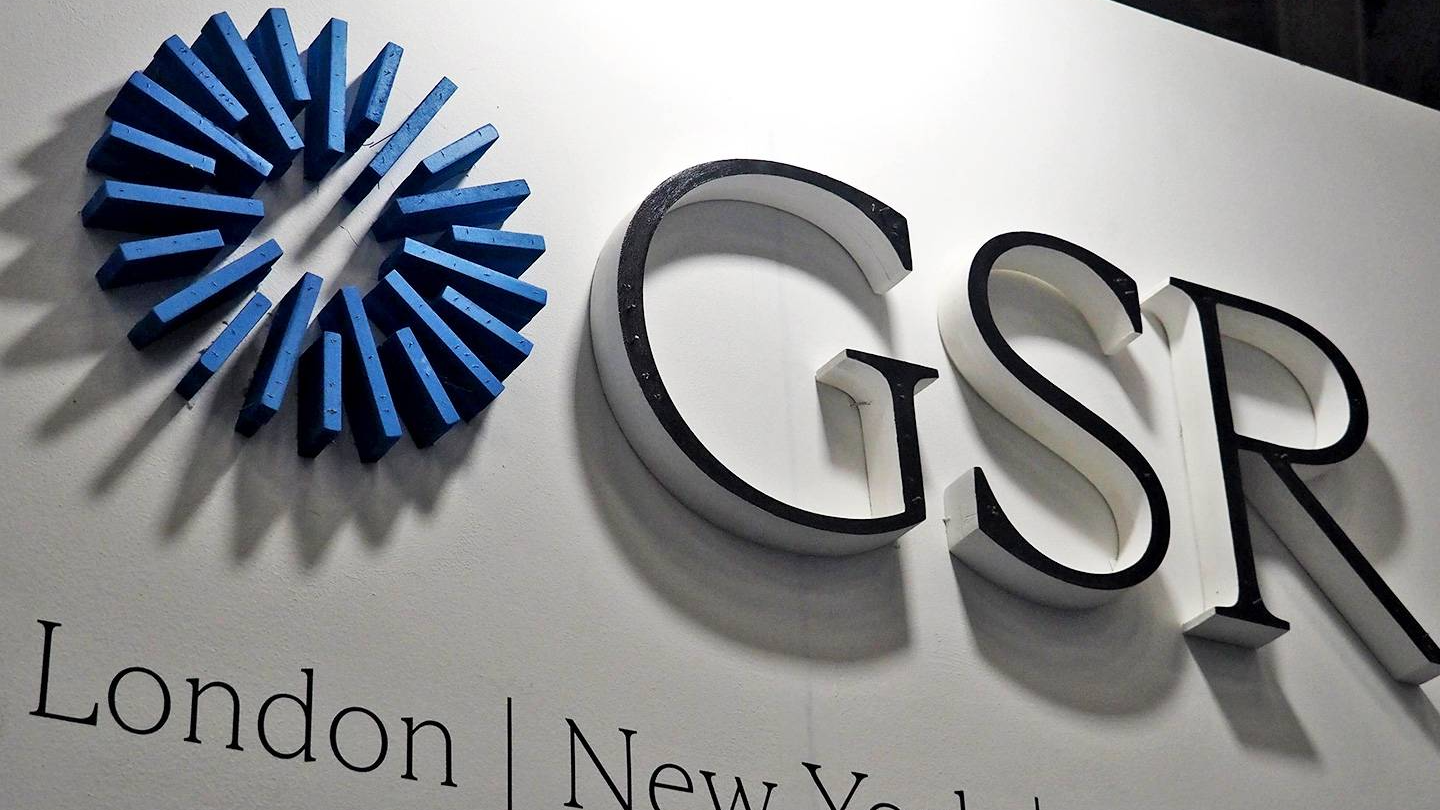 Highlights
If you're a cryptocurrency project, launching your token, managing your treasury, and growing your community are key priorities. GSR steps in to provide solutions in these critical areas. Their services encompass token launch support, treasury management, hedging and derivatives, and community management. With GSR's expertise and resources, you can navigate the complexities of the crypto landscape and drive your project forward.
GSR Market recognizes the unique requirements of exchanges, miners, investors, and financial institutions in the crypto ecosystem. They offer liquidity and trading solutions that are indispensable for enhancing market presence, increasing profitability, and diversifying portfolios. What truly stands out are GSR's tight spreads, ensuring cost-efficiency across multiple platforms and time zones. You can leverage their execution services to optimize performance and reduce costs, making them an ideal partner for your financial operations.
GSR goes beyond traditional trading services and helps you explore the vast potential of the crypto space. Their innovative and permissionless solutions cover a wide spectrum, including lending, borrowing, trading, insurance, and more. Whether you're a crypto project or a seasoned player, GSR's offerings open up new avenues for growth and diversification in the ever-evolving cryptocurrency landscape.
In the world of DeFi, regulatory and technical challenges are significant hurdles. GSR Market brings its wealth of experience to the table, assisting you in navigating these complex aspects. Their expertise can help you ensure compliance and technical robustness in the rapidly evolving DeFi environment.
DWF Labs
Overview
DWF, a globally recognized cryptocurrency trading firm, operates from multiple global offices, including those in Singapore, Switzerland, the British Virgin Islands, the United Arab Emirates, South Korea, and Hong Kong.
DWF Labs is making waves in the world of cryptocurrency investments. The company is intently focused on investing in Web3-related enterprises and projects. Its investment portfolio encompasses a broad spectrum of services, including financial funding, expert consultation, network security, liquidity provisions, and comprehensive auditing processes for smart contracts. Remarkably, DWF Labs stands out as it operates as an OTC trading entity while functioning as an investment fund.
One of the key strategies that sets DWF Labs apart from other players in the industry is its willingness to invest in cryptocurrency projects that have already issued tokens. The investment fund accomplishes this by offering to buy back substantial quantities of tokens at a discounted rate compared to their current market value. This approach is perceived as both unique and advantageous for projects seeking capital infusions.
Highlights
DWF Labs, as articulated on its official website, commits to a steady and strategic approach to investment. Regardless of market conditions, the fund has pledged to invest in an average of five projects each month. This pledge underscores the fund's dedication to fostering innovation within the Web3 sphere.
What makes DWF Labs truly stand out is its unconventional investment strategy. Unlike traditional venture capital firms, DWF Labs typically refrains from participating in specific venture rounds. Instead, the fund opts for a distinctive approach – investing in projects by purchasing OTC tokens at a discounted rate through mutual agreements.
The fund's focus is laser-sharp on companies and projects tied to the evolving Web3 landscape. In addition to its financial support, DWF Labs provides expert consultation, liquidity provisions, network security enhancement, and meticulous auditing processes for smart contracts. This comprehensive suite of services underscores the fund's commitment to nurturing the growth of Web3-related ventures.
DWF Labs' dual identity as an investment fund and an OTC trading company is a testament to its flexibility and adaptability in the dynamic cryptocurrency arena. Notably, the fund distinguishes itself by frequently investing in existing cryptocurrency projects. This is achieved through an innovative strategy wherein DWF Labs opposes buying back millions of dollars worth of tokens at a discount compared to their prevailing market value.
Wintermute
Overview
Wintermute has emerged as a prominent player in the market-making and High-Frequency Trading (HFT) domain, particularly in the realm of cryptocurrencies. With an unwavering commitment to providing liquidity and enhancing trading efficiency, Wintermute plays a vital role in the digital asset landscape.
One of Wintermute's primary functions is to create liquid markets on both centralized and decentralized cryptocurrency exchanges. Their expertise in market making ensures that digital assets can be traded with ease, thereby contributing to a more efficient and accessible trading ecosystem for crypto enthusiasts.
Beyond its market-making activities, Wintermute extends its support to blockchain projects and traditional financial institutions seeking to enter the cryptocurrency sector. By doing so, the company bridges the gap between the traditional and digital financial worlds, facilitating the adoption and integration of cryptocurrencies into the broader financial landscape.
Wintermute's remarkable achievements in managing assets are notable. The company oversees a portfolio of hundreds of millions of dollars in digital assets, a testament to its ability to navigate and thrive in the volatile world of cryptocurrencies. What's even more impressive is Wintermute's daily trading volume, which consistently exceeds $5 billion. This substantial trading volume underscores the company's role in ensuring that markets remain liquid and accessible, catering to the growing demand for digital assets.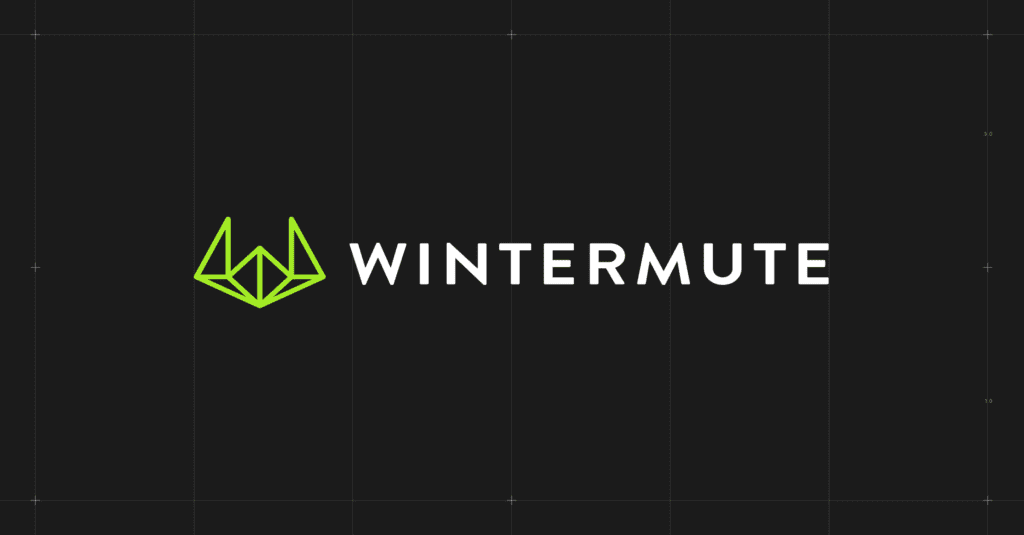 Highlights
Wintermute has earned its place as a frontrunner among quantitative trading firms in the cryptocurrency sector. With a global presence on multiple exchanges, the company is renowned for its analytical acumen and its ability to execute trading strategies with remarkable efficiency.
What truly sets Wintermute apart is its primary identity as a crypto market maker. As an MM, the company plays a pivotal role in ensuring liquidity within the cryptocurrency market. By providing buy and sell quotes for a wide range of digital assets, Wintermute contributes to the smooth functioning of these markets, making it more accessible and efficient for traders and investors.
While Wintermute's core focus remains market making, the company also maintains a relatively "stable" investment portfolio. This portfolio is positioned for the future, strategically aligning with projects that are still in their nascent stages of construction and development.
Notable examples of such investments include Optimism (OP), Hashflow (HFT), Blur (BLUR), and dYdX. By nurturing these projects in their early phases, Wintermute further cements its role as a catalyst for innovation within the cryptocurrency space.
Wintermute's unique blend of market-making expertise and forward-looking investment strategies underscores its versatility and dynamism in the ever-evolving world of cryptocurrencies.
Kairon Labs
Overview
Kairon Labs, headquartered in the Netherlands and Belgium, has been making waves with its innovative approach to market making. The company employs proprietary software to empower crypto market makers with the most effective tools and strategies, setting it apart as a prominent player in the field.
Kairon Labs has garnered a well-deserved reputation for its high level of expertise in cryptocurrency market making. What distinguishes them from their competitors are their advantages in terms of lower fees, unique profit distribution methods, and a cutting-edge approach to algorithmic trading of cryptoassets.
One key aspect that has fueled Kairon Labs' success is its unwavering commitment to upholding the reputation of its brand. This dedication to maintaining trust and credibility within the crypto market sets them apart from many others in the industry.
Notably, Kairon Labs boasts a team of highly respected crypto traders with a track record of contributing to various projects during the 2017 crypto bull market. Their collective experience and knowledge have been instrumental in the company's ability to navigate the volatile crypto landscape effectively.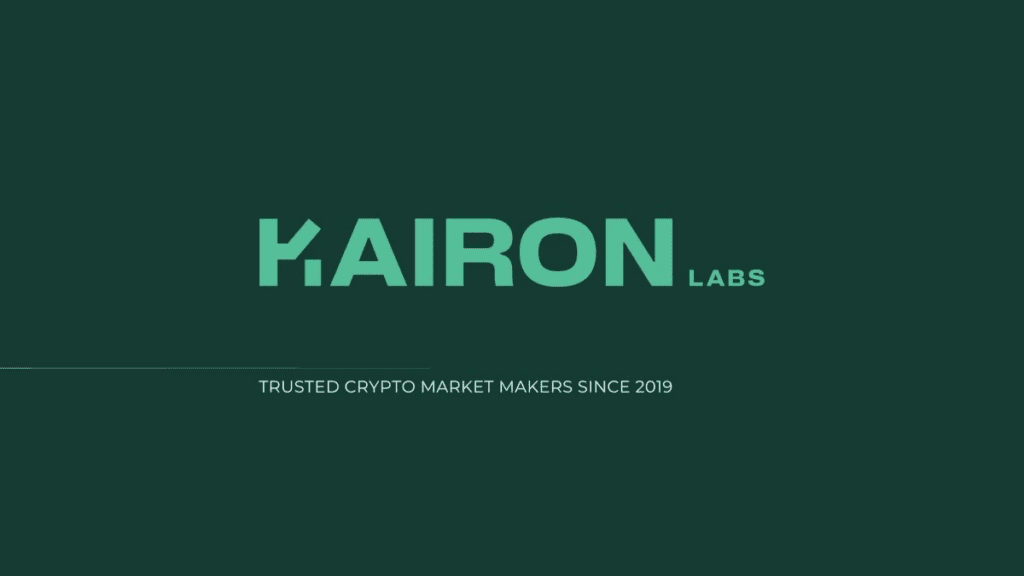 Highlights
With their distinct emphasis on lower fees, profit distribution, and top-notch algorithmic trading services for crypto assets, Kairon Labs stands as an enticing choice for any project seeking market creation. However, their selectiveness and unwavering commitment to brand reputation set them apart in the market.
At the heart of the new Kairon Labs brand is a profound dedication to transparency. Recognizing the paramount importance of establishing trust with clients and partners, the company has made it a paramount objective to deliver clear and accurate information about its market-making services.
In a bid to promote ethical market making, Kairon Labs actively engages in dialogues, shares insights, and contributes to the advancement of integrity within the crypto space.
Moreover, Kairon Labs places significant emphasis on educating traders and investors about the essential principles of ethical practices, the true essence of market making, and the risks associated with trading. This commitment empowers individuals to make well-informed decisions, fostering a more responsible and informed crypto trading community.
Kairon Labs' pioneering approach to ethical crypto market making not only benefits the company but also contributes to the overall improvement of the industry, ensuring that transparency, fairness, and integrity remain at the forefront of market creation.
Jump Crypto
Overview
Founded in 2015 as "Skunkworks," Jump Crypto's journey began as an internship project within the research department of Jump Trading Group, affiliated with the University of Illinois. The project's primary objective was to lay the groundwork for blockchain technology development, and it has since evolved into a driving force for innovation in the field.
One of Skunkworks' standout achievements is "Firedancer," a validator application designed specifically for the Solana blockchain. This technology has played a pivotal role in enhancing the Solana ecosystem and has garnered attention for its robust and reliable infrastructure.
Fast forward to September 2021, and Jump Crypto officially emerged as an investment fund with a mission to incubate and support emerging crypto and blockchain projects. Their entrance into the crypto sphere marked a significant milestone, as they set out to foster innovation and play a crucial role in the development of various communities, with a particular focus on projects like Solana and Wormhole.
Jump Crypto's dedication to nurturing the crypto and blockchain ecosystem aligns with their parent company's longstanding reputation for excellence. As part of the Jump Trading Group, headquartered in Chicago, Jump Crypto leverages its deep expertise and resources to identify and support promising projects, driving the industry forward.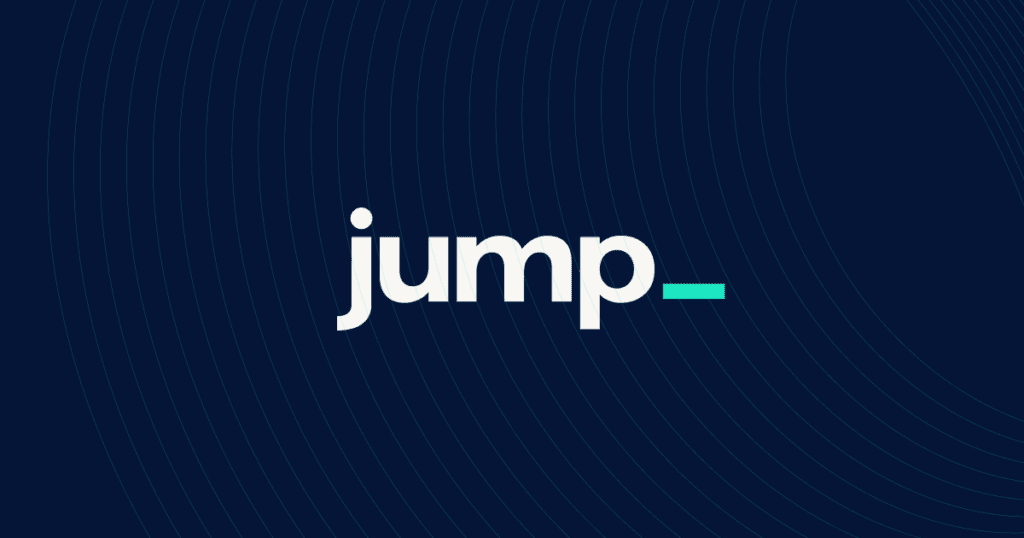 Highlights
Jump Crypto, known for its strategic investments in the crypto and blockchain space, has made a remarkable impact by backing emerging projects and technologies. The latest fund is their seventh venture fund and has attracted the attention of 167 investors, including both returning backers and newcomers eager to explore opportunities in the ever-evolving world of cryptocurrency.
Investments made by Jump Crypto typically span a range from $1 million to $15 million, with a considerable portion falling within the $5 to $10 million bracket. This financial flexibility allows Jump Crypto to identify and support promising projects at various stages of development, contributing to the growth and innovation of the crypto space.
Sach Chitnis, co-founder of Jump, sheds light on the fund's strategic direction. The new fund is set to explore diverse segments of the crypto industry, with a particular emphasis on decentralized finance (DeFi) and Web 3.0 applications. These areas represent the cutting edge of blockchain technology, and Jump Crypto is keen on playing a pivotal role in their development.
DISCLAIMER: The information on this website is provided as general market commentary and does not constitute investment advice. We encourage you to do your own research before investing.