Market
Russian President Vladimir Putin Says Crypto Is Too Early to Adopt
783 days ago - Around
2

mins
mins to read
Russian President Vladimir Putin believes it is too early to start using cryptocurrencies to process transactions in energy resources such as oil.
The Russian President discussed the possible use cases of cryptocurrencies in a CNBC interview on Thursday following the plenary session of the Russian Energy Week forum.
According to a full text of the interview published on the official Kremlin website, Putin said that private cryptocurrencies "can act as a unit of account" but that they are "very volatile".
"Crypto Oil Contracts? It's too early to talk about it. It works to move money from one place to another, but in terms of transactions, especially when it comes to energy resources, I think it's too early, "said the President.
Putin went on to say that "everything develops" and "has a right to exist," adding that the Russian government is closely monitoring the cryptocurrency market. He also did not rule out that cryptocurrencies could become a "medium of accumulation" at some point. "We see how volatile its market is. It's still a little early today, "added Putin.
The president said that the cryptocurrency is "not yet backed by anything". When asked whether he considered the crypto holdings of Tesla boss Elon Musk to be "worthless", Putin said no and said that he only questioned crypto currencies as single accounts in the context of energy trading.
Related: The deputy finance minister says Russia has no plans to follow in China's footsteps by banning cryptocurrencies entirely
During the interview, the Russian President also stated that the US dollar, as the international currency reserve, "undermines its position". "We are not interested in stopping dollar payments entirely, and so far we are satisfied with payments for energy sources in dollars, mostly oil," he added.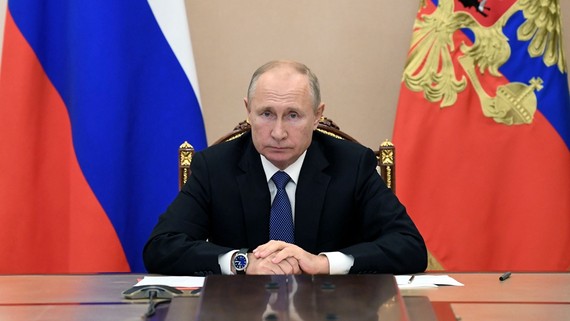 The news comes as Russian authorities are considering a new law to restrict crypto investments by unaccredited investors. Previously, the Russian central bank is said to have planned to slow down transactions for cryptocurrency exchanges in order to protect private investors from buying cryptocurrencies on an "emotional" basis.