Market
NYAG orders the closure of 2 crypto lending platforms and investigates 3 other companies
772 days ago - Around
2

mins
mins to read
The New York Attorney General (NYAG) has accused two cryptocurrency lending platforms of illegally operating in the state and asked three other companies to provide more information about their businesses.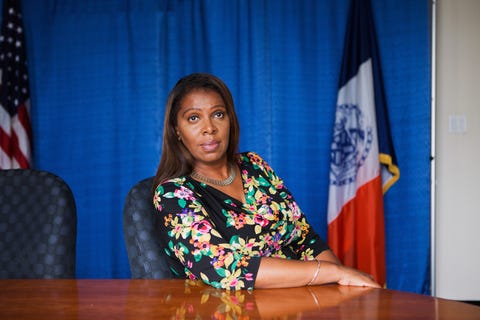 In one notification On Monday, NYAG ordered two unnamed cryptocurrency lending platforms to "cease all activities related to the sale or offer of securities and commodities" for ten days. Attorney General Letitia James also asked three other New York crypto companies for details of their loan products, policies, procedures, customers in the state, and other information.
"My office is responsible for ensuring that companies in the industry don't take advantage of 'brave' investors. We have taken action against several crypto platforms involved in fraudulent or illegal activity in New York. Today's move builds on that and signals that we will not hesitate to take the necessary action against any company that believes it does not have to comply with the law. "
The three companies' requests for information are not legally binding, but NYAG has made it clear in the letter that subpoenas are possible. The injunction is backed by the state's Martin Act, which gives the AG enforcement powers to bring civil or criminal charges against unregistered securities offers.
James' message to five crypto lending platforms comes after Bitfinex and Tether agreed to pay a $ 18.5 million fine as part of a settlement with NYAG. The attorney general then warned companies in the crypto industry: "Follow the rules or we will force shutdowns."
Under current New York State law, all crypto brokers, traders, sellers, and investment advisors must register with NYAG's Investor Protection Bureau when operating in the state. In the event of non-compliance and non-exemption, civil and criminal penalties will be punished.
In September, the New York attorney general ordered the closure of crypto-investment platform Coinseed after allegedly defrauding investors of more than $ 1 million and selling an unlisted token. Coinseed has been permanently closed and fined $ 3 million.
Join Bitcoin Magazine Telegram to keep track of news and comment on this article: https://t.me/coincunews
Annie
According to Cointelegraph
Follow the Youtube Channel | Subscribe to telegram channel | Follow the Facebook page