Market
Crypto Market Highlights November 5, 2021
756 days ago - Around
7

mins
mins to read
Cryptocurrency Lending Boom, Crypto Exchange Rebellion, Paytms Bitcoin Contract etc are the highlights of the last 24 hours of crypto market news as aggregated by cryptonew.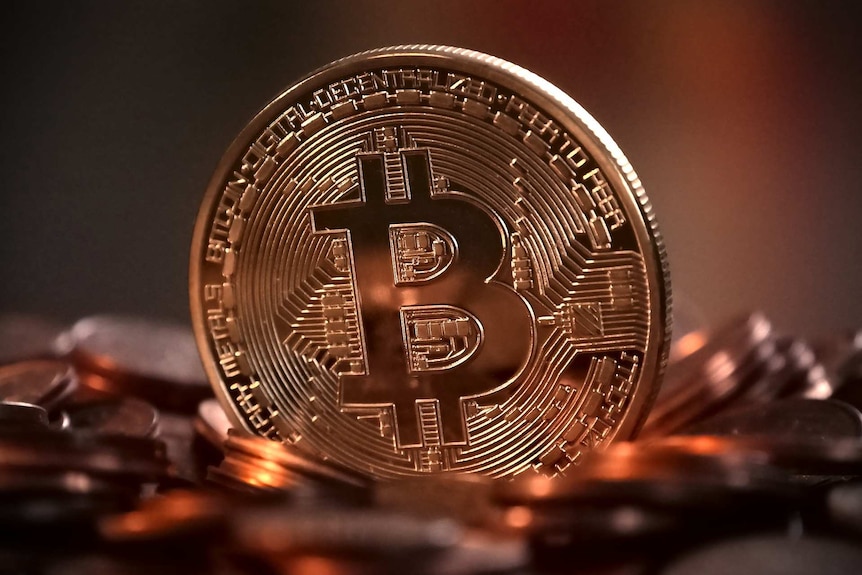 Crypto Market Highlights: Investment News
Digital currency brokerage firm Genesis said its lending total for the third quarter totaled $ 35.7 billion, up more than 586% year over year and 40% increase over the second quarter of 2021. is still losing its holdings. The company said:
"While BTC loans have increased overall, the relative proportions continue to decline as demand responds on a shrinking and discounting basis. [Grayscale Bitcoin Trust]".
US Congressmen Tom Emmer and Darren Soto supported the Bitcoin Spot Exchange Traded Funds (ETFs) business in a letter to the Chairman of the US Securities and Exchange Commission, Gary Gensler. The letter asked why the SEC allows a derivative-based bitcoin ETF but not a spot bitcoin ETF, and wrote that the spot bitcoin ETF relies directly on the asset and offers investors more protection than derivative-based ETFs.
Digital asset manager CoinShares posted total earnings of £ 84.9 million (US $ 114.7 million) at the end of the third quarter in 2021, an increase of 361% over 2020 as a whole. Earnings before interest, taxes, depreciation and amortization (EBITDA) were £ 88.8 million (US $ 119.9 million) while their total assets under management were £ 2.9 billion (US $ 3.92 billion).
Galaxy Digital Asset Management reported preliminary assets under management of $ 3.15 billion as of October 31, 2021. This is an increase of 42% compared to September 30th of this year.
Game technology company Mythical Games has raised $ 150 million at a valuation of $ 1.25 billion, according to VentureBeat. The studio will use the funds to launch the open world multiplayer game Blankos Block Party, as well as its platform for developing games using NFT.
NBA star Kevin Durant has formed a special acquisition company (SPAC) to work with technology-based companies, including crypto companies, according to a filing with the SEC. SPAC aims to raise $ 200 million in an initial public offering.
Crypto Market Highlights: Career News
Large fintech company Revolut is looking for a specialist to lead the engineering team to plan and build the Revolut crypto exchange, according to a job posting posted on LinkedIn today. A candidate should, among other things, have experience in setting up execution engines (e.g. crypto exchanges) and have a "real interest in the crypto industry".
The Bitcoin mining company Bitfury has hired former Binance.US manager Brian Brooks as its new CEO, reports the Financial Times. Brooks will replace Valery Vavilov, who will continue to serve as Bitfury's "vision director", the report said.
Prime Blockchain Inc. (PrimeBlock), a digital asset mining and infrastructure provider, today announced that Gaurav Budhrani, a former Goldman Sachs Vice President who leads the crypto investment banking sector, and Alan Konevsky, Interim CEO and Chief Legal Officer of the tZERO Group and former Managing Director at Goldman Sachs, appointed CEO and Chief Legal Officer.
Crypto Market Highlights: New Product and Service News
Paytm, India's digital payments pioneer, will consider offering BTC if the country's authorities remove regulatory uncertainty surrounding the death of cryptocurrencies, Chief Financial Officer Madhur Deora told Bloomberg TV.
The crypto-philanthropy platform The Giving Block has announced the introduction of 15 new "cause funds" to better donate directly to charities with similar goals and missions. The New Cause Fund brings together many nonprofits with a similar focus or mission and adds that the feature is perfect for people who want to support a specific problem or cause rather than support an organization.
Crypto Market Highlights: Metaverse News
NFT Ecosystem Enjin (ENJ) has announced a $ 100 million Metaverse Fund for Efinity, a cross-chain NFT network being built on top of Polkadot (DOT). The foundation will support adopters and other organizations in building and integrating them into the ecosystem.
KuCoin has announced the launch of its Meta Office, which will be available on the Metaverse at Bloktopia Skyscraper. Virtual offices include cyberpunk decor, interactive virtual furniture, instant chat and voice communication, etc., they said.
Boson Protocol says it has published the first version of its decentralized trading protocol on the Ethereum (ETH) mainnet. The Boson Protocol allows physical products to be sold in the Metaverse as NFTs.
Crypto Market Highlights: Stock Market News
Binance says it is launching a € 100 million ($ 115 million) initiative called Objective Moon to develop blockchain and crypto ecosystems in France and the rest of Europe. It is sponsored by Binance and is used to develop the Binance Research and Development Center in France, as well as the creation of a decentralized ledger technology accelerator and an online educational program to develop talent in the blockchain and crypto industries in France.
Coinbase has announced that some customers can borrow up to $ 1 million from the exchange itself and use BTC as collateral. While the amount depends on government regulations, users can borrow up to 40% of the BTC value in their account at an annual percentage of 8%.
Crypto Market Highlights: DeFi News
The blockchain computing network Aleph.im has announced the launch of the Serum Marketplace, which will make transaction data visible in the serum liquidity log. They said that in the future, projects using aleph.im technology will be able to connect to Project Serum data to improve Solana's (SOL) decentralized financial analysis (DeFi).
Crypto Market Highlights: CBDCs News
A multinational digital currency central bank (CBDC) project involving mainland China, Hong Kong, Thailand and the United Arab Emirates is exploring options to expand its use, the South China Morning Post reported.
Crypto Market Highlights: Security News
Cybersecurity firm Check Point Research (CPR) has warned crypto wallet users about a large-scale search engine phishing campaign that stole at least half a million dollars in which users attempt to download and install famous crypto wallets or theirs Change currency to cryptocurrency swap platforms such as PancakeSwap or Uniswap. Phishing attempts come from Google's advertising campaigns, in which fake websites appear in front of the original website when the term in question is searched for.
Crypto Market Highlights: NFT's News
Hybe, the management company of South Korean boy band BTS, will launch new pop artists and invest in non-fungible tokens (NFTs), according to the South China Morning Post. Hybe has invested in cryptocurrency operator Dunamu, who runs the Upbit exchange, and they will form a joint venture to create NFTs with Hybe artists and content, including related publications.
Decentralized database provider Bluzelle announces that it is releasing its file storage solution on the mainnet, marking the transition from a raw data storage provider to a storage platform for all file types that require blockchain privileges. The solution is primarily aimed at NFT platforms.
FC Barcelona is working with the NFT marketplace Ownix ​​to provide fans with an NFT for Barça based on photos and videos of iconic moments in the club's history. Various NFT auctions take place during the season.
Crypto Market Highlights: Blockchain News
The Bank of International Settlements (BIS) Innovation Hub announced the successful completion of Project Genesis, which consists of two prototype digital platforms to enable green bond investments with greater transparency and better access to retail investors. The first prototype simulates the life cycle of a typical bond on a licensed distributed ledger platform, while the second tests the same process on a public blockchain and both show that "DLT technology can be used to facilitate the issuance of green bonds during rationalize the entire life cycle ".
Crypto Market Highlights: Crime News
Joseph James O'Connor, better known as PlugwalkJoe, and his co-conspirators were charged with a SIM swapping attack that targeted three executives of a cryptocurrency company in the United States. Manhattan, $ 784,000 worth of cryptocurrency stolen from two customers and what was laundered, according to Reuters, they stole between March and May 2019. He was awaiting possible extradition from Spain after being arrested in connection with a July 2020 attack that hacked dozen of Twitter accounts and allegedly earned more than $ 118,000 in BTC.
Join our Facebook group and Telegram group Coincu News to chat with more than 10,000 other people and exchange information about the crypto currency market.
Important NOTE: All content on the website is for informational purposes only and does not constitute investment advice. Your money, the choice is yours.