Market
Crypto News Nov. 6: JPMorgan predicts Bitcoin could end the year at $ 146,000, with news from Shiba Inu, Cosmos, Bitcoin Cash, XDEFI Wallet, Bitfinex, Polygon, CoinShares, Katana, Dogelon Mars
756 days ago - Around
7

mins
mins to read
From predicting that Bitcoin will likely hit $ 146,000 by the end of the year, to Coinbase backing Shiba Inu for New Yorkers. Here are some highlights from the crypto market.
Bitcoin news
JPMorgan, a leading US bank, has reiterated its forecast that Bitcoin could still cross the 100,000 mark to end the year at $ 146,000. However, given the volatility of the asset, the bank warned that BTC could still fall back to the $ 35,000 region.
The bank's analysts headed by Nikolaos Panigirtzoglou did explain that a Bitcoin price target of $ 100,000 or more is possible if the asset's price volatility drops, making risk averse investors comfortable enough to add it to their portfolio.
In particular, many analysts and market experts have predicted that Bitcoin's value could reach $ 100,000 before the end of the year, as inflation in the US rose to a 13-year high.
Although gold was once favored by investors, the proliferation of millennials in the investment space could mean that "BTC dwarfs gold as an alternative currency" and creates favorable conditions for investors for the long-term development of BTC.
However, the bank also warned that if the asset's volatility shows signs of spike, BTC could fall back to the $ 30,000 region again.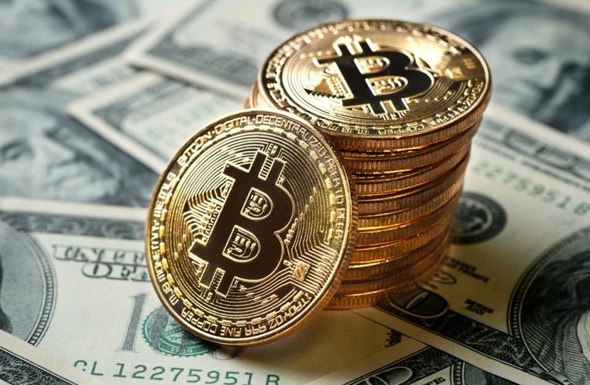 News Shiba Inu
The Nasdaq-listed crypto exchange Coinbase has made the crypto currency Shiba Inu available to the New Yorkers.
This announcement comes after the exchange added SHIB trading pairs. Accordingly, New Yorkers can now trade, buy, sell and store SHIB on Coinbase.
We NY

It's official, SHIB is now available for New York residents to trade, buy, sell, and hold on Coinbase. pic.twitter.com/9yzjsBSMUf

– Coinbase (@coinbase) November 5, 2021
News cosmos
Compatible blockchain development team Cosmos (ATOM) recently hosted the Cosmoverse conference live from Lisbon, Portugal.
At the start of the two-day event, Sommel co-founder and former lead developer at Cosmos and Tendermint, Zaki Manian discussed some of the technologies being developed by the Cosmos ecosystem.
????????‍????????????‍????Cosmonauts,
????#Cosmosis it's LIVE!

This event goes 100% community to community, and we are proud to have our Cosmos Hub Community Pool as a main sponsor!

Turn on the livestream now and prepare to immerse yourself in the wonders of the cosmos
????https://t.co/OzyD3bSdqB pic.twitter.com/QFXHu5l3B6

– Kosmos – Internet of Blockchains ️ (@cosmos) November 5, 2021
According to Manian, the innovation called ABCI ++ will allow consensus events on other blockchains to be added to the block generation process, thereby improving the efficiency of cross-chain bridges and oracles on the network.
Next, developers can use the dynamic IBC (dIBC) feature to introduce governance proposals across different blockchains instead of just moving IBC tokens. Next, staking liquidity allows users to set their ATOM while receiving a derivative asset that can be used in DeFi applications.
Finally, interchain accounts in one chain can directly control accounts or wallets in another chain.
Bitcoin Cash News
Would have fake news The proposal that food giant Kroger will start accepting Bitcoin Cash (BCH) payments in its stores went viral today before the company denied it.
Bitcoin Cash (BCH) price spiked briefly this morning when it was announced that it will be accepted in Kroger stores this Christmas time, but this is just fake news.
PR Newswire, which is widely used by large corporations to deliver news, released a press release this morning that read "Kroger Accepts Bitcoin Cash This Holiday Season". However, this information has now been completely removed.
XDEFI wallet news
XDEFI Wallet (XDEFI) will do its IDO on November 10th on MISO.
follow notification, XDEFI IDO on MISO will be conducted on November 10th at 9:00 p.m. (Synthetic Team time). In order to participate, users must be whitelisted via the internal process of THORChads, DegenScore or XDEFI Wallet.
The personal limit is $ 400 or $ 2,000, depending on how the user is on the whitelist. The IDO price is $ 0.65. The total IDO hardcap is $ 12 million.
Bitfinex news
The Bitfinex Pay payment gateway has been integrated with MetaMask, ConsenSys's popular browser and wallet extension that may attract tens of millions of additional users.
You can now have your @MetaMask Wallet to make contactless and limitless digital token payments with Bitfinex Pay without incurring additional fees! ????

Find out how you can make a living on crypto #BitfinexPay️https://t.co/pVeDZIS9N7 pic.twitter.com/9L56xYH3Jb

– Bitfinex (@bitfinex) November 5, 2021
The partnership officially went into effect on November 5th and provides access to Bitfinex Pay for MetaMask's more than 10 million active users. By logging into their wallet, MetaMask users can send and receive crypto payments directly through the payment gateway.
News polygon
The Enegra Group, a Malaysia-based commodities trading company with a net worth of $ 28 billion, has switched its EGX share-linked security token from Ethereum (ETH) to the Blockchain Polygon (MATIC).
1/2 @enegragroup comes to #Polygon, all thanks @TokenySolutions

???? Enegra is one of the world's first regulated companies to issue share-based digital security tokens under the security token code EGX on the Polygon Network.

???? Learn more: https://t.co/gVegl4QDsH pic.twitter.com/jUN5g7IgSp

– polygon | $ MATIC (@ 0xPolygon) November 5, 2021
In 2019, Energra tokenized 100% of its equity so shareholders can digitize their dividends, voting rights and governance. Initial tokenization and token migration are both supported by Tokeny, the asset tokenization and infrastructure provider.
Matthew Averay, Enegra's Managing Director, said, "Polygon and Tokeny have provided all the infrastructure the company needs and they are extremely pleased with the current results.
CoinShares news
CoinShares Corporation has announced Preliminary results for the third quarter of 2021 with business results above expectations.
According to the company's report, total earnings were £ 84.9 million, well above 2020's £ 14.3 million.
The quarterly profit is even above the full year 2020 of £ 18.4 million, said Jean-Marie Mognetti, CEO of CoinShares.
Katana news
The newly launched Katana DEX platform, originally launched by Axie Infinity, is enjoying great success in terms of both trading volume and number of users.
According to statistics from Dapp Radar, Katana currently has a 24-hour trading volume of up to $ 926 million from 55,900 users.
This success has helped Katana become the DEX platform with the second highest 24-hour trading volume in the entire DeFi industry and is ahead of many famous names such as PancakeSwap, Venus, Sushi, 1inch or Raydium. In addition, Katana also has the second highest number of users after PancakeSwap.
DeFi App Ranking | Source: Dapp Radar
News Dogelon Mars
Altcoins, which compete with Dogecoin (DOGE) and Shiba Inu (SHIB), just shot up 119% in the last week.
The Dogelon Mars (ELON) project is a Dogecoin-inspired meme coin and appears to be rooted in Elon Musk's ambition to send people to Mars.
When the token was first launched, 50% of the offer went to Ethereum's founder, Vitalik Buterin. Within two months of the token's inception, Buterin donated all of his ELONs to the Methuselah Foundation, a non-profit medical organization dedicated to longevity research.
Yesterday, depending on the version To update Dogelon Mars development team project will bring the next level of DeFi and staking development to ELON.
Together with the staking upgrade, the development team is introducing the xELON governance token, which is used to vote on initiatives, coordinate protocol decisions and distribute funds from the Ministry of Finance. Users can own xELON by participating in the ELON staking program.
Join Bitcoin Magazine Telegram to keep track of news and comment on this article: https://t.me/coincunews
Follow the Youtube Channel | Subscribe to telegram channel | Follow the Facebook page