Market
CEO Alameda Research believes Solana and Ethereum will coexist
753 days ago - Around
3

mins
mins to read
The competition between the Layer 1 smart contract platforms has intensified in recent months. As merchants and developers continue to adopt Ethereum, network alternatives have also emerged that offer faster transaction times and lower fees.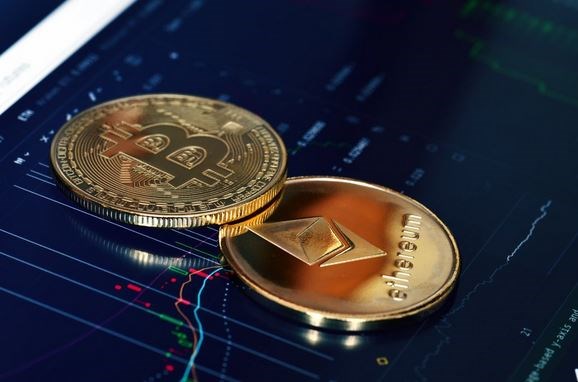 "Ethereum Terminator", a term that has become very popular in the crypto community recently.
Sam Trabucco, Co-CEO of Alameda Research, has share his views on it, highlighting the growth of Solana. In addition, he also gave the reason for the rising SOL price.
SOL in, ETH out?
Despite minor setbacks, SOL's rally has been pretty impressive over the past few months, up 4% over the past 24 hours and trading at $ 243, which ranks 5th by market cap.
SOL .Price Chart | Source: Tradingview
Keep this in mind – SOL has been valued at around $ 3 at its current price for several months. But what exactly triggered this frenzied protest?
Solana can execute 50,000 transactions per second. According to Sam Trabucco, it can quickly add other properties to an existing network. Whether it's creating apps or mining SOL tokens, the network claims to do everything in "microseconds".
In the meantime, the Solana network too explain offers extremely low transaction fees, just $ 0.0025 per transaction.
"A lot of interesting projects are being built with Solana, which is also very enthusiastic about the investors. These projects can come together and represent a somewhat legitimate financial future. "
This network also has various loan platforms, DEXs. Solana has helped bring more than 350 projects to life. Most of these projects focus on the hottest niches out there, including DeFi, blockchain gaming, and NFT.
Examples include Serum, a decentralized exchange (DEX) and Solarians (a collection of 10,000 synthetic NFT robots, completely random).
SOL and

ETH c

can coexist?
Yes, perhaps! Trabucco shared:
"I talk about a lot of things based on Solana and more on Ethereum. There is no denying that. "
"It is not likely that Ethereum will disappear within a few years. It already has so many uses, a lot of people are using it for applications. I think it is very likely that both Ethereum and Solana will survive. "
In addition, Solana co-founder Raj Gokal also recently reiterated a similar point. He denies the possibility of "destroying Ethereum". Regardless of what people think of the Layer 1 war, he disagrees.
Put simply, Raj Gokal believes that both BTC and ETH are important elements of the crypto ecosystem.
Against this background, SOL has got off to an incredible start to the year and has been able to maintain its current form with an increase of over 60% in the last month alone. In fact, according to a recent analysis, Solana is unlikely to fall victim to a possible "crypto winter".
Join Bitcoin Magazine Telegram to keep track of news and comment on this article: https://t.me/coincunews
Mr. Teacher
According to AMBCrypto
Follow the Youtube Channel | Subscribe to telegram channel | Follow Facebook page