Market
Dvision Network has officially announced the first LAND sale in partnership with Binance NFT and NFTb
746 days ago - Around
4

mins
mins to read
Press release
Dvision recently announced that it will conduct a LAND Native Token Sale for its digital real estate, which will be used within the Dvision Metaverse through a tripartite partnership with Inedible Tokens (NFTs) and Binance's NFTb (NFTB) for users to engage in buying and selling via three platforms with different sales structures.
Division has announced that it will offer 1,452 NFT mystery boxes through Binance NFT exclusively to Binance.com users. As the name suggests, the Mystery Box contains a random LAND NFT from Dvision's entire LAND collection. Users can purchase Mystery Boxes for a fixed price with a chance to drop either the regular 1×1 LAND or the legendary NFT 3×3 LAND.
An additional 1,495 LAND boxes will be made available through the Initial NFT Offering (INO) on NFTb, which allows users to participate in the NFT drops used on Metaverse projects like Dvision and other NFT drops from celebrities, developers, and games are very popular. It should be noted that for both Binance NFT and NFTb, Binance USD (BUSD) will be the primary currency for NFT purchases. Finally, 1,469 LAND lots are offered in Dvision's Marketplace, where users can purchase a specific LAND lot using DVI tokens. More information will be made available once the countdown finally comes to a sensible conclusion on the website on November 24, 2021.
What is Dvision?
Division Community is an omnidirectional metaverse platform that is based on the Ethereum network and forms a bridge to the Binance Smart Chain mainnet. It is powered by DVI, the platform's native token, which gives users both utilities and administrative privileges. Therefore, Dvision is divided into three main pillars of the platform, namely meta-town, meta-area and finally the NFT market.
Starting November 24th, users will be able to purchase and use LAND (Meta-Area) within the Metaverse to create their own custom content which will then be integrated as an integral part of Meta-City. In this case, personally created content is unrestricted and can even be provided within the game in various forms such as commercial, gaming and entertainment, and academic content.
Last countdown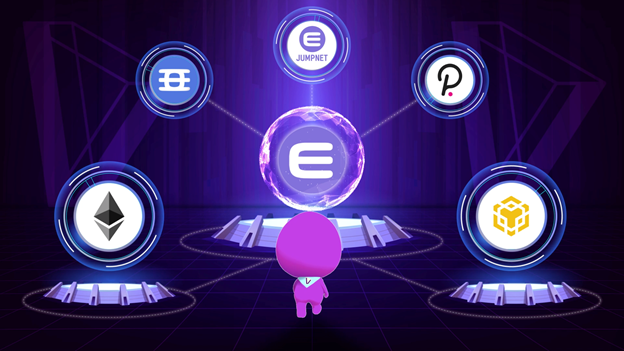 The Dvision Network official website is currently showing a countdown to land sales, ending Nov. 24th at 8:00 p.m. KST. The land sale is for two meta-cities, New York and Seoul, and begins at Division Metaverse.
LAND represents the digital ownership and custody rights associated with Meta-House by users who are registered as NFT (BEP-721 on BSC). Creating personalized virtual real estate within the metaverse division is also a valuable asset.
Dvision also produced an additional LAND sale trailer highlighting the three-way collaboration between Binance NFT, Dvision and NFTb. This partnership was conceived with the aim that in the end everyone involved would benefit from the partnership and the trailer thus shows the inauguration of New York City.
The concept of LAND in the Metaverse division
As mentioned in their official reveal, Dvision Earth, the product currently under development by Dvision Network, was never planned as the endpoint of their metaverse. The release of Dvision World serves as the main puzzle piece with the goal of bringing together all of the different super cities across this universe that are used to teleport to specific super cities. Therefore, Dvision Planet is just the beginning that has ushered in the opening of 20 meta-towns that are owned by users through the LAND (Meta-Place) property system.
In contrast to other metaverses, Dvision has introduced an interesting and sustainable LAND allocation structure, which states that the LAND lots in each meta-city are allocated according to a 40/40/20 system, of which 40% are allocated to the game for money will be a model that will allow users to enter Combat Mode to contribute to the LAND cleaning process and earn DVI tokens, 40% will be allocated for LAND sale, and 20% will be owned by management to showcase branded content and assigned to each partner.
Obviously, this ongoing land sale will usher in the first phase of the Metaverse revolution initiated by the Division community.
Division Network's official channels:
World Wide Web Page | Telegram | Twitter | LinkedIn | Naver Cocoa website