Market
Political Santas and crypto industry bosses in 2021
716 days ago - Around
7

mins
mins to read
Politicians, Billionaires, and Both: Here's a list of some of the most overt anti-crypto politicians and their crypto supporters from this year.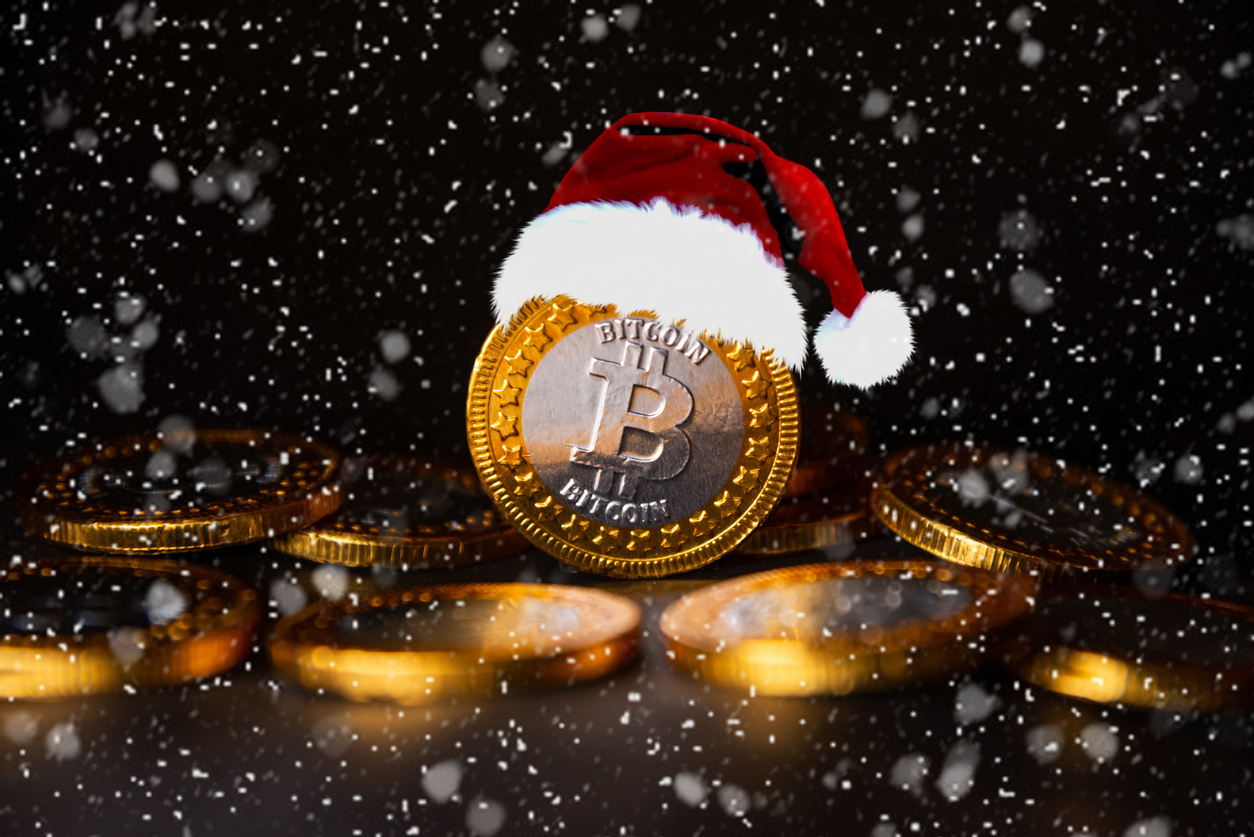 New Years Special
2021 is a great year for the crypto industry. A few years ago, our elected officials might not even have heard of, let alone had an opinion on, cryptocurrency.
However, this year it seems that cryptocurrencies are a hot topic around the world.
Below is a list of the most outspoken crypto proponents and critics from Congresses and White Houses around the world.
Santa Claus: Francis Suarez
The first for Crypto Santa is Miami Mayor Francis Suarez. The city of MiamiCoin (MIA) launched in August. The income from the token will be used to fund community projects in the city. In a November interview, Mayor Suarez said that any Miami resident with a digital wallet will soon be able to qualify to receive Bitcoin (BTC) dividends from MiamiCoin earnings.
Mayor of the City of Miami, @FrancisSuarez, proposed a formal solution that #Bitcoin an acceptable payment to various parts of the city administration. https://t.co/7lO8iaFHEO

– Cointelegraph (@Cointelegraph) February 12, 2021
In February, Suarez announced that it would enact "the most advanced crypto law" in the United States. Fittingly, this year's Bitcoin conference was held in Miami and each year drew the largest crowd in the event's history and cemented the city's position as a hub for cryptocurrency growth.
Grinch: Narendra Modi
The first Grinch to steal cryptocurrency was Indian Prime Minister Narendra Modi. On November 18, he called on all democratic countries to work together to regulate cryptocurrencies, particularly Bitcoin, to "ensure it doesn't fall into the wrong hands that can corrupt the youth". He also shared his concern that if left unchecked, cryptocurrencies could become an avenue for "money laundering and terrorist financing."
Prime Minister Narendra Modi called for a concerted effort to shape global standards for new technologies such as social networks and cryptocurrencies so that they can be used to "strengthen, not destroy," democracy. #NarendraModi #Crypto #CryptoBill $ ETH $ SHIB pic.twitter.com/qz1Sl5wH9p

– AltCoiners: India Banega Crypto SuperPower (@alt_coiners) December 11, 2021
On November 23, the Indian government released a bill banning "all private cryptocurrencies," which led to a massive sell-off in the country. Since then, the bill's creator, former Treasury Secretary Subhash Garg, has dismissed the notion that banning "private cryptocurrencies" was a misnomer.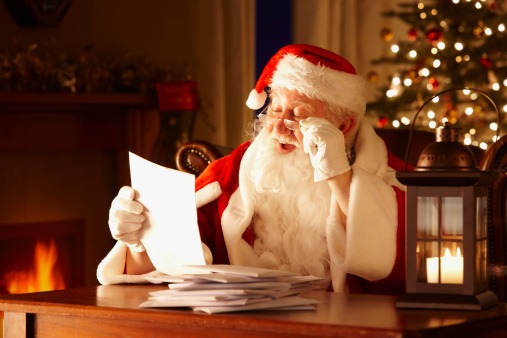 Modi's account was briefly hacked in mid-December with a tweet claiming the country officially adopted Bitcoin. The hacker's tweet reads: "India has officially accepted Bitcoin as legal tender. The government has officially bought 500 BTC and is distributing it to all residents in the country. The future has come today! "
Santa Claus: President Nayib Bukele
Of course, this list would be difficult to complete without the President of El Salvador, Nayib Bukele. In June El Salvador passed President Bukele's "Bitcoin Law", which made BTC legal tender in the country.
A series of protests ensued as residents feared their savings and pensions were at risk, but merchants continue to accept payments in Bitcoin by law.
Since then, the Latin American country has not slowed down its crypto adoption and plans to build 200 ATMs and 50 branches that can convert BTC to USD. The country is slowly replenishing its BTC reserves and continues to plan to build "Bitcoin City," a large-scale urban project that includes residential areas, shopping malls, restaurants and ports, all of which will focus on introducing Bitcoin.
First steps…

#Bitcoin pic.twitter.com/duhHvmEnym

– Nayib Bukele (@nayibbukele) September 28, 2021
Grinch: Elizabeth Warren
The next anti-crypto Grinch is Senator Elizabeth Warren to prove that crypto is really not a party issue. During a meeting of the Senate Banking Committee in June, Warren described cryptocurrencies as a "fourth-rate alternative to real currencies" and added that it was a "currency investment" that was harmful as it "had no consumer protection".
The anti-crypto rhetoric doesn't stop there: the Senator from Massachusetts stated in an interview with New York in September that US banks are prohibited from holding reserves to support private stablecoins. She is also known to call the crypto industry the "new shadow bank".
"Crypto puts power in the hands of a group of super-programmers and faceless miners." @ewarren

Are you scared?

– Dylan LeClair (@DylanLeClair_) July 27, 2021
Just days later, she was tracking the Ethereum network during a Senate committee hearing with Gary Gensler. She said that "high unpredictable fees can make crypto trading really dangerous for people who are not rich".
Santa Claus: Andrew Bragg
Speaking of pro-crypto politicians, it would be hard to ignore NSW Australian Liberal Senator Andrew Bragg. He has been an outspoken proponent of crypto and digital assets in Australia over the past year. As Chairman of the Senate Committee for Australia as the Center for Technology and Finance, Bragg oversaw the publication of the October Australian "Crypto Report".
Cryptocurrency Reform Plan: Protecting Consumers, Encouraging Investment and New Jobs. pic.twitter.com/dbF6JHtENs

– Senator Andrew Bragg (@ajamesbragg) December 8, 2021
The report included 12 recommendations that address key issues related to the crypto sector, including tax breaks for crypto miners who use renewable energy, new licenses for exchanges, etc. regulate decentralized autonomous organizations (DAOs). He also spoke out against Australian banks, which he claims are disguising "anti-competitive behavior" as if they were complying with regulations and banning crypto customers.
Grinch: Xi Jinping
Chinese President Xi Jinping single-handedly played the most influential global role in cryptocurrency this year. Xi Jinping often talks about the benefits of blockchain technology and his government is in the process of launching a digital central bank currency, the yuan (CBDC). Even so, over the past year his government took some important steps to restrict the use of cryptocurrencies in the country.
When China put another crypto ban in place, an economics professor suggested that it was clearly about promoting the digital renminbi. https://t.co/oUsnBlMF1N

– Cointelegraph (@Cointelegraph) October 3, 2021
In June, the Chinese regulator banned cryptocurrency mining in the country, forcing miners to move abroad. At the end of September, the communist nation went a step further and banned cryptocurrencies in the country.
Santa Claus: Mayor-Elect Eric Adams
Another pro-crypto U.S. Mayor who will make the cut is Eric Adams of New York. This year we've seen a friendly rivalry between him and Miami Mayor France Suarez over who is the bigger crypto advocate among mayors.
When bitcoin podcaster expert Anthony Pompliano tweeted who would be the first American politician to take his salary in bitcoin in early November, Miami mayor Francis replied that he plans to get his next salary in bitcoin. In order not to be outdone by his colleague, Adams urged his colleague, saying, "We always get big in New York, so I'll take my first THREE coins in Bitcoin when I become mayor."
We always go big in New York, so I'll count my first THREE in Bitcoin when I become mayor. NYC is becoming the hub of the crypto industry and other fast growing, innovative industries! Wait for it!

– Eric Adams (@ericadamsfornyc) November 4, 2021
He also said that he plans to make New York the "center of the crypto industry" after taking office in January. Since then, Adams has been busy launching NewYorkCityCoin (NYCCoin) and has even hinted at plans to add cryptocurrencies to school curricula.
Grinch: Brad Sherman
Who could forget the anti-crypto comments Rep Brad Sherman made on the House of Representatives Financial Services Committee earlier this month? To illustrate how easily different cryptocurrencies can knock each other down, he asked, "What can Mongoose Coin do with Crypto Coin?" In response, the crypto community minted a number of mongoose-inspired coins overnight.
Mungo defeats Cobra

Mongoose defeats a hamster-like creature

This tweet is not intended as investment advice. pic.twitter.com/UmNhpDreup

– Representative Brad Sherman (@BradSherman) December 9, 2021
Sherman has been the US representative for California's 30th Congressional District since 2013 and has long been an advocate against crypto. As Cointelegraph previously reported, Sherman is said to have received over $ 100,000 in campaign contributions from leading financial firms.
Santa Claus: Matt West
Another pro-crypto politician to make a splash this year is US Democratic candidate Matt West, although he may have a slightly more personal connection with the …