News
US Prosecutors Accuse Bankman-Fried Of Attempting To Discredit Witness In Trial
143 days ago - Around
3

mins
mins to read
Key Points:
US prosecutors accuse FTX co-founder Samuel Bankman-Fried of using private documents to discredit potential witness Caroline Ellison in a criminal fraud trial.
Bankman-Fried allegedly shared selective documents with the media to portray Ellison as the sole perpetrator of FTX's alleged crimes, seeking to undermine her credibility.
Prosecutors request limitations on extrajudicial statements to ensure a fair trial, while FTX also files a lawsuit against former executives to recover allegedly misappropriated funds.
US prosecutors have accused Sam Bankman-Fried (SBF), the co-founder of crypto exchange FTX, of using private documents to discredit his ex-girlfriend and potential witness, Caroline Ellison, in an ongoing criminal fraud trial.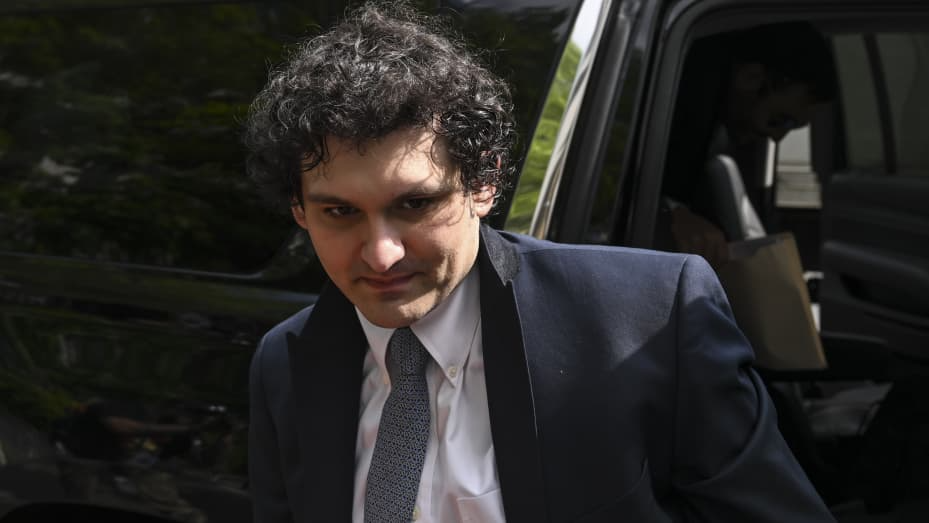 Ellison, the former CEO of Alameda Research LLC, had previously pleaded guilty to fraud charges related to a cryptocurrency exchange collapse and agreed to cooperate with prosecutors in the case against SBF.
According to Bloomberg News, prosecutors allege that Bankman-Fried selectively shared certain private documents with The New York Times, portraying Ellison as a jilted lover responsible for the alleged FTX crimes. The purpose behind this action was to undermine Ellison's credibility and advance his defense through the media, bypassing the confines of the courtroom and rules of evidence.
The New York Times published a story based on writings by Ellison found in Google Docs and personal journals. These writings appeared to reveal her ambivalence about her role at FTX and her relationship with Bankman-Fried.
Prosecutors argued that the documents excerpted in the article did not come from materials provided to Bankman-Fried during pretrial information sharing. They suspect the documents were sourced from his personal Google Drive account.
The government contends that Bankman-Fried's defense strategy aims to cast Ellison as the sole perpetrator of the alleged FTX crimes, despite overwhelming evidence suggesting otherwise. Prosecutors view these attempts to malign Ellison's credibility in advance of trial as prejudicial and improper.
In response to these developments, prosecutors have requested that the judge issue an order limiting extrajudicial statements by parties and witnesses to ensure a fair trial by an impartial jury.
In a separate legal battle, FTX has filed a lawsuit in the United States Bankruptcy Court against Bankman-Fried and other key executives from the now-bankrupt crypto exchange. The complaint seeks to recover over $1 billion in allegedly misappropriated funds. The lawsuit names Caroline Ellison, FTX co-founder Zixiao "Gary" Wang, former FTX engineering director Nishad Singh, and Bankman-Fried as defendants.
FTX accuses the former executives of breaching their fiduciary duties by continuously misappropriating customer funds for personal purposes, such as luxury condominiums, political contributions, speculative investments, and other projects.
In previous news, Ellison estimated that FTX.com had a cash deficit of more than $10 billion about eight months before FTX collapsed.
As the legal battles unfold, the crypto community closely watches the developments, which have significant implications for the future of crypto regulation and legal responsibilities within the industry.
Find out more information about Sam Bankman-fired at Coincu.
DISCLAIMER: The information on this website is provided as general market commentary and does not constitute investment advice. We encourage you to do your own research before investing.