Knowledge
Top 5 Best Crypto News Platforms In 2024
49 days ago - Around
10

mins
mins to read
In the fast-paced world of cryptocurrencies, staying well-informed is essential for every investor. Crypto enthusiasts often find themselves on the hunt for the latest news and insights to make informed decisions. However, with a multitude of crypto news outlets available, the challenge lies in distinguishing reliable sources from the rest. In this article, we'll guide you through the best crypto news platforms in 2023, designed to help both newcomers and seasoned investors.
How important is crypto news?
When it comes to the world of cryptocurrency, the best news crypto platforms are not defined solely by their ability to decipher complex industry jargon. Instead, they earn their reputation through a track record of credibility, impact, and knowledge that serves both newcomers and seasoned crypto investors alike.
Crypto news platforms play a pivotal role in demystifying the cryptocurrency space for curious onlookers and, at the same time, arming investors with the information they need to thrive in this rapidly evolving industry.
The crypto landscape is constantly evolving, with new updates and developments emerging every day. As such, it's crucial to have access to trusted and credible news outlets that provide insights into the digital realm and leave no room for doubt regarding blockchain technology. Here are some of the effects crypto news platforms bring:
Understanding the Crypto Landscape
The allure of this has attracted a global audience, ranging from those entirely new to the concept to seasoned investors looking to expand their portfolios. For both of these groups, crypto news websites are the compass guiding them through the dynamic world of digital assets.
The Informative Powerhouses
These trusted websites are not simply portals for high-sounding industry jargon. Instead, they serve as beacons of reliable information, equipping readers with the knowledge required to navigate the complexities of cryptocurrencies. They don't just report on market movements or the latest trends; they provide context, insights, and analysis that empower readers to make informed decisions.
Credibility Over Jargon
The best crypto news platforms don't prioritize flashy terminology. They prioritize credibility. Through years of dedicated reporting and a commitment to accurate, unbiased information, they have become the go-to source for crypto enthusiasts. Their reputation is built on a foundation of trust, solid reporting, and a track record of delivering valuable insights.
Impacting the Industry
In the ever-evolving cryptosphere, the impact of these news websites cannot be understated. They have been instrumental in shaping the narrative, highlighting emerging trends, and exposing fraud schemes. Their role extends beyond reporting; they act as watchdogs, ensuring the industry remains transparent and accountable.
Aiding Investors, Old and New
These websites serve as indispensable resources, aiding both new and old crypto investors. They provide a reliable stream of information that not only informs investment decisions but also fosters a deeper understanding of the blockchain and cryptocurrency technologies that underpin this digital revolution.
Top 5 best crypto news platforms
Our carefully curated list below outlines the 5 best crypto news platforms that offer in-depth coverage of the digital space, ensuring you have access to the most reliable and up-to-date information. Each of these sources has been chosen for its commitment to delivering quality and credible news, helping you make informed trading decisions.
CoinDesk
Established in 2013, this crypto news giant has become a go-to source for enthusiasts, investors, and anyone interested in the dynamic world of digital assets. It is no coincidence that CoinDesk is at the top of this list of the top 5 best crypto news platforms.
CoinDesk offers a multifaceted approach to delivering crypto news and insights. From their extensive blog posts to engaging podcasts and thought-provoking opinion articles, they cover it all. If you're tracking the market, daily updates on popular cryptocurrencies like Bitcoin, Ethereum, and Binance's BNB are readily available. What sets CoinDesk apart is its commitment to providing valuable investment advice, market analyses, and expert opinions, all served up regularly.
With a massive following, CoinDesk stands as one of the most respected cryptocurrency insight portals. What sets them apart is their credibility and the wide array of formats through which they deliver their content. From blogs and TV to videos, newsletters, and podcasts, they ensure that their readers have every avenue to stay informed and engaged.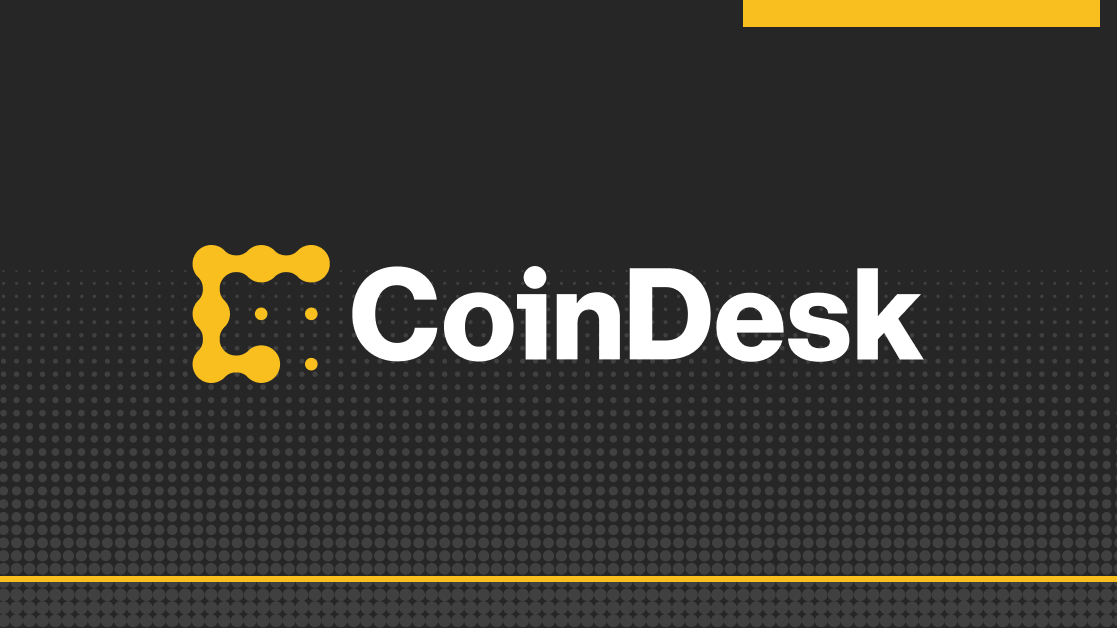 For those looking to dive deep into the rapidly evolving realm of Web3 and decentralized finance (DeFi), CoinDesk provides an opportunity to become experts. Subscribing to their weekly newsletters on various metaverse topics can take you from a beginner to a Web3 connoisseur. It's a unique chance to grasp the latest trends and developments in the metaverse.
CoinDesk's commitment to fostering Web3 conversations and a vibrant community is evident through their flagship program, Consensus. This event attracts leading companies like Samsung, Amazon, Adobe, Apple, Polygon, and MoonPay, making it a hotspot for industry leaders.
Attending Consensus offers insights from experts on a broad spectrum of topics, including tradeFi, DeFi, development, policy, and Web3. If you're eager to learn from the best in the field, participating in this program can be a game-changer.
The Block
One of The Block's defining features is its dedication to comprehensive research. From Bitcoin and Ethereum to DeFi projects, new coins, and Central Bank digital currencies, the platform offers a wealth of data to support its articles and underpin the arguments it presents. This commitment to data-driven insights is what sets The Block apart from the competition.
The Block excels in delivering the latest updates from the Web3, NFT, and metaverse ecosystems. As these areas continue to gain traction, being informed is crucial, and The Block ensures that you are well-equipped. Furthermore, they provide access to comprehensive cryptocurrency market data and predictions, presented through engaging and informative graphs.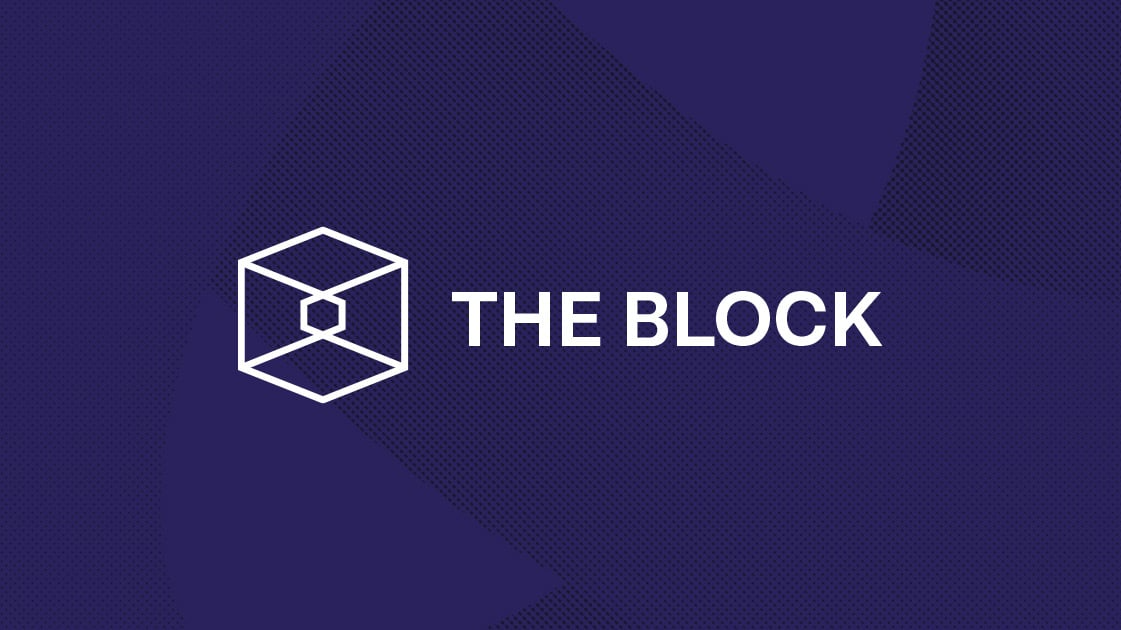 For those who prefer a more auditory experience, The Block offers podcasts featuring industry experts who share their experiences and insights with the audience. These discussions provide a unique window into the world of cryptocurrency, offering valuable perspectives and inside information.
The popularity of The Block's press portal is undeniable, with millions of followers eagerly consuming its content. If you want to take your knowledge to the next level, consider becoming a member of The Block Pro. This premium membership grants you access to expert-level research materials, in-depth crypto news articles, and valuable data insights that can aid your crypto journey.
Cointelegraph
Cointelegraph, a crypto news website founded in 2013, has secured its place as one of the foremost sources of Web3-related news and insights. With a massive following, this platform continues to deliver credible and up-to-the-minute updates on Bitcoin, Altcoins, blockchain, business, NFTs, and DeFi, making it a top choice for crypto enthusiasts.
Cointelegraph's commitment to providing valuable resources has made it a reliable hub for those interested in the dynamic world of cryptocurrencies and Web3 technologies. The website boasts an extensive array of tools and content, ensuring that investors can gain a profound understanding of the DeFi concept and remain well-informed about the latest developments in the industry.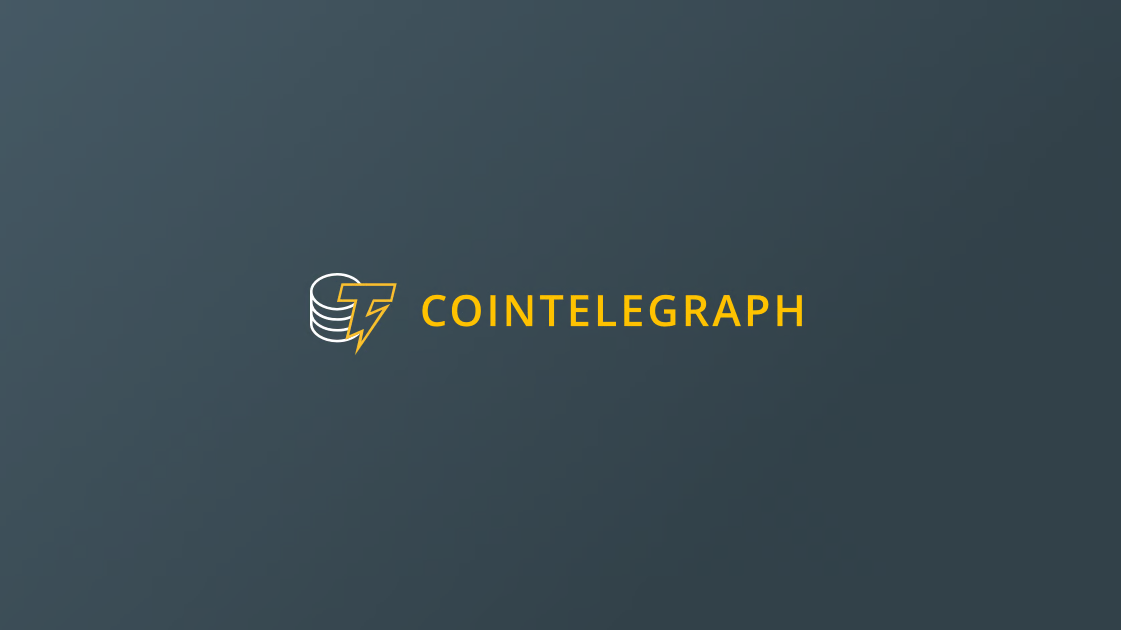 One of the distinctive features of Cointelegraph is its market analysis tools, which help readers make informed decisions in the crypto market. Additionally, they offer tutorial videos on Non-Fungible Tokens (NFTs), expert podcasts, interactive magazines, and how-to blockchain articles. These resources cater to both newcomers and seasoned investors, providing valuable insights and guidance to navigate the complex world of cryptocurrency.
Cointelegraph has consistently upheld its reputation as a credible source for news, ensuring that readers have access to the latest information and expert opinions on various blockchain-related topics. Whether you're a beginner looking for comprehensive how-to guides or an experienced trader seeking hot takes from industry experts, Cointelegraph has something for everyone.
Coincu News
Among the myriad of websites dedicated to cryptocurrency news, Coincu stands out as a trusted and comprehensive source for the latest updates and investment knowledge. Founded in 2021 as part of Coincu Financial Group Inc., Coincu News is a for-profit venture committed to providing its users with up-to-the-minute information on the crypto sphere.
Coincu is a versatile platform that caters to various aspects of the cryptocurrency ecosystem. It offers users a wide range of news categories, including Bitcoin, altcoins, blockchain, metaverse news, and NFT news. This diversity ensures that users can access news and insights that align with their specific interests and investment goals.
In a landscape inundated with cryptocurrency news websites, the need for legitimacy, impartiality, and in-depth analysis is paramount. Coincu fills this void by presenting a neutral perspective on the cryptocurrency space, thereby becoming a beacon of reliability. Users can rely on Coincu not only for breaking news but also for a deep dive into the world of cryptocurrencies and investments.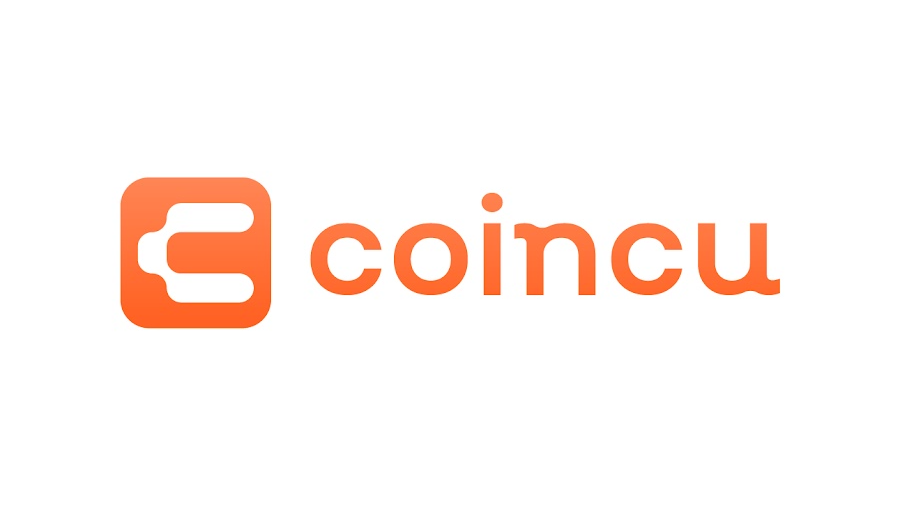 The crypto space is renowned for its rapid evolution, with developments occurring by the minute. As such, Coincu emerges as an indispensable resource for those who demand accurate, comprehensive, and timely information on cryptocurrency markets and investments.
For serious cryptocurrency enthusiasts and investors, Coincu offers the tools and information needed to make informed decisions and navigate the ever-changing crypto landscape. Whether you are a Bitcoin maximalist, an altcoin enthusiast, or interested in the latest trends in blockchain technology, the Metaverse, or NFTs, Coincu has you covered.
Decrypt
Founded in 2018, Decrypt has established itself as a beacon of trustworthiness in the realm of cryptocurrency news. This esteemed platform is a go-to destination for anyone seeking reliable, up-to-the-minute information on the dynamic world of digital assets. Decrypt not only keeps you in the loop with breaking crypto news but also offers educational resources for beginners and in-depth explorations of major topics in the cryptocurrency space.
For those looking to gain deeper insights into the intricacies of cryptocurrency and the exciting realm of Web3, Decrypt is an invaluable resource. The platform features a rich array of content, including expert opinions, price analyses, and reviews. This multifaceted approach ensures that Decrypt caters to a broad audience, whether you're a seasoned investor or a newcomer to the cryptocurrency scene.
One of Decrypt's standout features is its comprehensive coverage of the blockchain sector. With a combination of videos, in-depth articles, and press releases, the platform consistently delivers up-to-date information on the latest developments in the world of blockchain. For those with an insatiable appetite for all things cryptocurrency, Decrypt is the perfect online destination.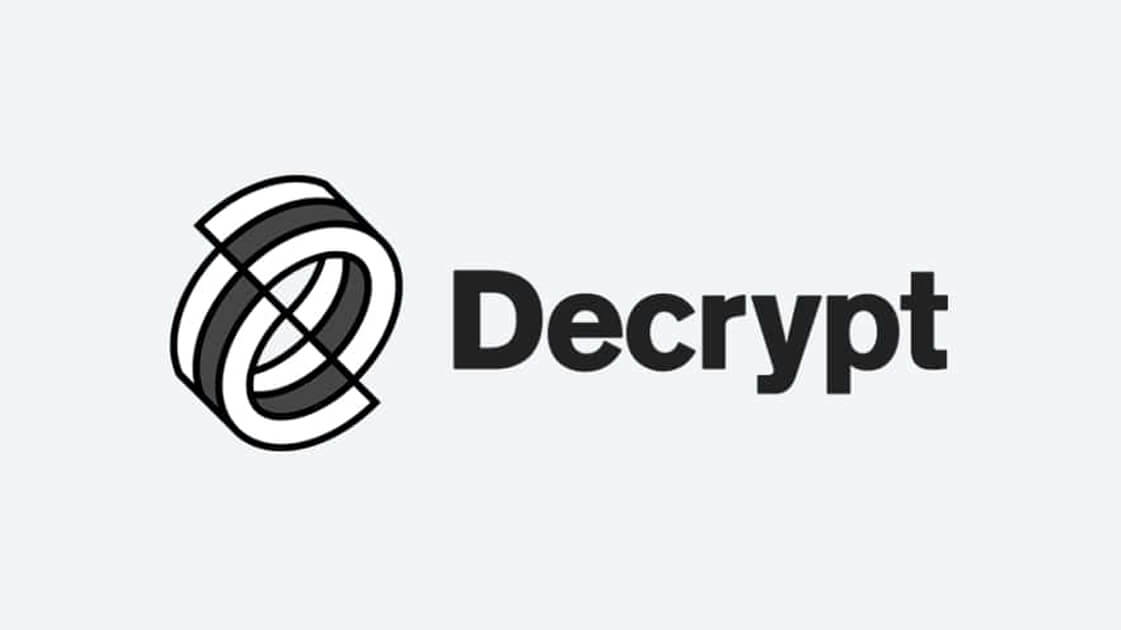 Decrypt's reach extends beyond mere news reporting. It has emerged as one of the premier cryptocurrency news sites, offering valuable insights across a spectrum of topics. From NFTs to DeFi, gaming, technology, business, AI, digital coins, and the ever-evolving digital market, Decrypt's press reports provide a comprehensive view of the cryptocurrency industry's landscape.
To ensure that you stay well-informed, Decrypt doesn't stop at articles and reports alone. The platform sends out daily and weekly magazines that are chock-full of the most recent and pertinent information concerning various digital coins. Whether you're interested in the latest developments in Binance, Cardano, TRON, Litecoin, Polygon, Polkadot, or Solana, Decrypt has you covered. It provides you with real-time data on the fluctuating price indexes of these and many other digital currencies.
DISCLAIMER: The information on this website is provided as general market commentary and does not constitute investment advice. We encourage you to do your own research before investing.