Top Projects
Top 5 Projects On TRON Blockchain
18 days ago - Around
13

mins
mins to read
TRON's emergence in the blockchain realm has brought a wave of transformation to how entertainment applications are conceptualized and executed. Today, let's join Coincu to learn about the top projects on TRON blockchain.
What is TRON blockchain?
Founded in July 2017 by the non-profit organization TRON Foundation, under the visionary leadership of Justin Sun, TRON has evolved into a decentralized protocol with a mission to construct a global, free entertainment content system utilizing the power of blockchain technology and distributed storage.
At its core, TRON facilitates the creation of Smart Contracts and the development of decentralized applications (dApps), empowering developers to harness the potential of blockchain for innovative solutions. The platform enables users to publish, store, and own data in a decentralized manner, giving them autonomy over the distribution, subscription, and push of content. TRON also plays a pivotal role in empowering content creators by facilitating the release, circulation, and processing of digital assets, thereby fostering an inclusive entertainment content ecosystem.
Justin Sun, born in 1990 and currently serving as the CEO of TRON, is the driving force behind the platform's global success. TRON Foundation, based in Singapore, is the non-profit entity responsible for the platform's inception and development. Additionally, Sun holds the position of CEO at BitTorrent, a renowned file-sharing program, showcasing his multifaceted role in the tech industry.
Originally targeting the Asian market, TRON has rapidly expanded its reach to become a truly global platform. The founding team, spearheaded by Sun, includes CTO Lucien Chan, a former Alibaba employee with extensive experience at leading internet companies like Netease, Qihoo 360, and Tencent.
TRON's development team boasts top talent in China, with key figures such as Maorong Lin and Xiadong Xie contributing their technical expertise, particularly in entertainment and e-commerce technology. The team continues to expand, with ongoing efforts to recruit more skilled professionals to bolster their technical capabilities.
Notable figures within the TRON ecosystem include Hitters Xu, founder of Nebulas; Tang Binsen, founder of Game Clash of Kings; Xue Manzi, a renowned investor in China; Chaoyong Wang, founder of China Equity Group; Dai Wei, CEO of OFO bike; and the team associated with Huobi.com, among many others.
Top 5 Projects on TRON Blockchain
Sun
Overview
Sun.io's DEX, aptly named Sun, provides a seamless platform for swift token and stablecoin exchanges with remarkably low slippage. What sets this project apart is not just its trading capabilities but also its unique feature of allowing users to provide liquidity and receive rewards in return. This dual functionality sets the stage for increased capital efficiency, ensuring users benefit from a comprehensive range of opportunities within the Sun ecosystem.
The decentralized exchange landscape has witnessed a surge in popularity, and Sun.io's innovative approach aims to address key concerns within the market. By focusing on low slippage and capital efficiency, Sun is poised to become a game-changer in the world of DeFi. Sun is one of the projects on TRON blockchain that users are very interested in.
With Sun, users can navigate the platform with ease, executing trades swiftly and efficiently. Beyond the conventional trading experience, the platform empowers users to contribute liquidity, creating a symbiotic relationship where participants are not only traders but also liquidity providers. This distinctive model aims to incentivize users to actively engage with the platform, fostering a dynamic and mutually beneficial ecosystem.
Sun.io's commitment to enhancing capital efficiency aligns with the broader industry trend of providing users with diverse opportunities to maximize their returns. The platform's integration with the TRON blockchain ensures a secure and scalable foundation for users to explore the vast potential of decentralized finance.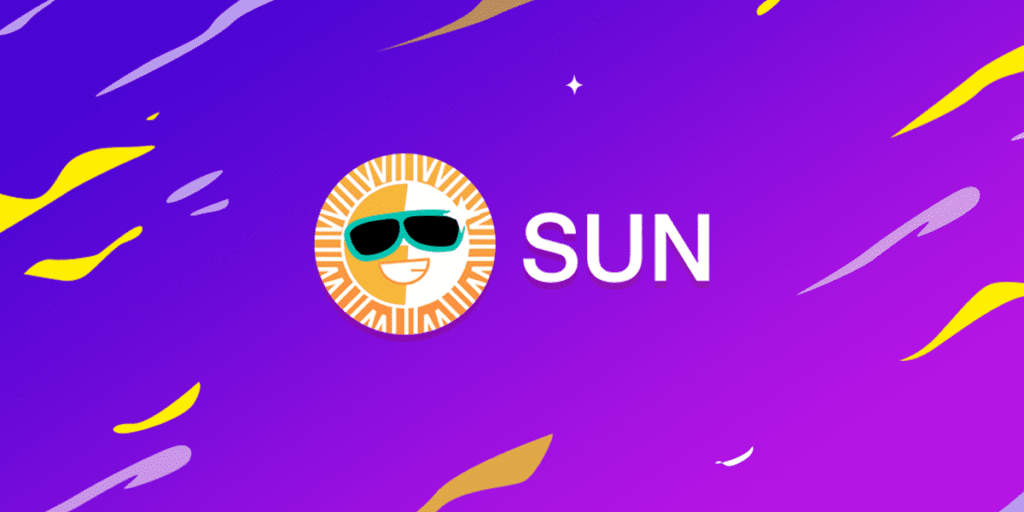 Features
SunSwap
SunSwap, a robust feature on the TRON blockchain, empowers users to seamlessly exchange and provide liquidity for a variety of tokens. Currently, SunSwap boasts three versions—V1, V2, and V3—each catering to different user preferences and strategies.
SunSwap V1 allows users to provide liquidity between two tokens, one of which must be TRX. V2 extends this capability to two tokens without the TRX requirement. The advanced SunSwap V3 utilizes the CLMM mechanism to optimize liquidity provision, rewarding users with LP tokens. While this mechanism allows for diversified strategies, users should note that rewards are contingent on the actual liquidity falling within the specified price range.
The tool proves valuable for those keen on participating in liquidity provision and token exchange on the TRON blockchain, offering flexibility and various features across its different versions.
SunCurve
SunCurve, a decentralized financial protocol on the TRON blockchain, focuses on stablecoin exchange and liquidity provision. Users can participate in pools like 2pool, 3pool, and 4pool, providing liquidity for the corresponding number of stablecoins. This setup facilitates stablecoin exchanges within SunCurve, offering low transaction fees (just 0.04%) and minimal slippage rates.
SunCurve's ecosystem includes liquidity providers (LPs) and regular users. LPs deposit stablecoins into pools, earning LP tokens and veSUN tokens—the project's governance token—through staking or farming. Regular users can exchange stablecoin pairs in SunCurve's pools, paying a 0.01% transaction fee, with 50% directed to LPs and 50% to investors holding veSUN tokens.
Farm
Farm introduces liquidity mining, enabling users to actively participate in activities that yield attractive benefits. By engaging in liquidity mining, users can earn profits and explore the diverse advantages offered by this feature.
PSM
The Peg Stability Module (PSM) is a tool developed by TRON DAO Reserve that facilitates stablecoin exchanges. PSM allows users to swap USDD tokens with other stablecoins at a 1:1 ratio, without fees or concerns about currency price fluctuations.
Governance and Scan
Governance serves as a page aggregating essential information about APY and the proportion of liquidity pools on the Sun platform, enabling users to make informed decisions. Scan, on the other hand, offers vital data on the price and trading volume of TRX—the native currency of the TRON ecosystem—including details on liquidity pools, featured tokens, and trading history.
BitTorrent
Overview
The BitTorrent protocol, originally designed for seamless file sharing, has now integrated with TRON's blockchain platform, offering users a novel way to connect and share content. BitTorrent is one of the most prominent projects on TRON blockchain with a large number of users.
The BitTorrent protocol serves as a comprehensive suite that not only facilitates resource sharing on its peer-to-peer network but also provides a foundation for third-party applications to harness its abundant resources. With over 100 million users globally, BitTorrent has become a staple in the realm of file sharing.
What sets BitTorrent apart is its integration of tokenomics, a mechanism intricately woven into TRON's blockchain platform. This innovative approach enables users to not only create content within the BitTorrent ecosystem but also connect with their audience through the decentralized tokenomics system.
Unlike its origins as a simple file-sharing application, BitTorrent has evolved into a multifaceted ecosystem with the incorporation of blockchain technology. By embracing tokenomics, BitTorrent has successfully created a dynamic environment that incentivizes active participation from a myriad of contributors.
It's crucial to note that BitTorrent, despite its transformation, is not inherently a blockchain application. Initially attracting over 100 million users as a standalone application, the integration of blockchain technology has elevated BitTorrent into a comprehensive ecosystem functioning within the token economy.
A significant milestone in BitTorrent's journey is marked by the introduction of BitTorrent Token (BTT), which became the inaugural Initial Exchange Offering (IEO) project on Binance Launchpad. This landmark move not only underscores BitTorrent's commitment to innovation but also played a pivotal role in setting a trend for IEOs on cryptocurrency exchanges.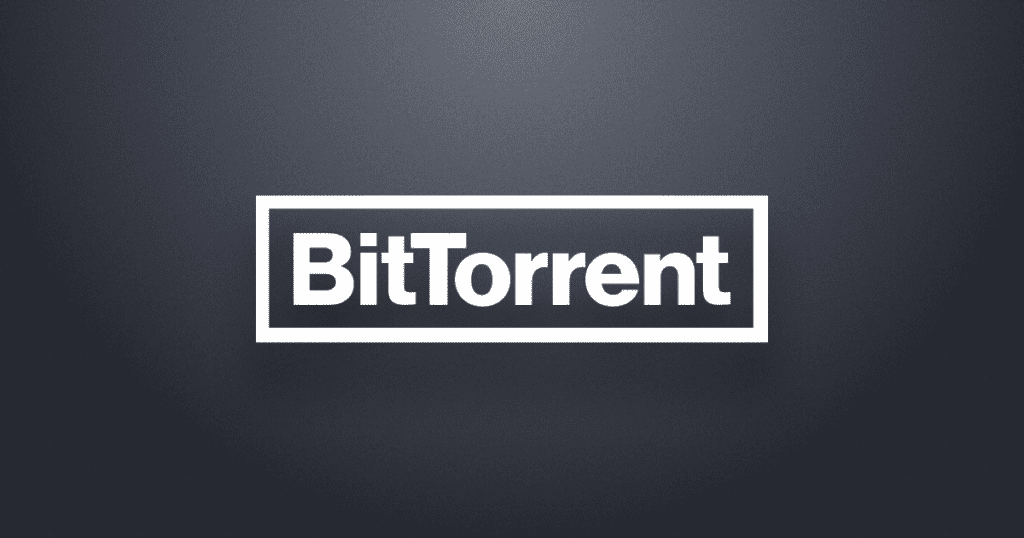 Features
BitTorrent has undergone a transformative journey with the integration of blockchain technology. This metamorphosis has elevated BitTorrent from a simple file-sharing platform to a dynamic ecosystem boasting a token economy.
At the heart of this transformation lies the BitTorrent Token (BTT), a utility token designed exclusively for use within the BitTorrent ecosystem. Built-in accordance with the TRC-10 standard on the TRON Blockchain, BTT plays a pivotal role in fostering participation and contributions from all actors within the BitTorrent network.
The decision to incorporate blockchain into BTT stems from several key factors. Firstly, the development team recognized the evolving preferences of internet users, who increasingly prefer not to use fiat money for digital transactions. By leveraging blockchain technology, BTT provides an alternative, aligning with the desires of the modern digital consumer.
Furthermore, the original BitTorrent faced challenges in its expansion due to inherent imperfections. The integration of blockchain was seen as a strategic solution to address these limitations, enabling BitTorrent to overcome hurdles and create a more scalable and versatile platform.
A visionary outlook from the development team has also played a crucial role in the adoption of blockchain technology. Recognizing the immense potential of BTT in the future, the team opted to build on the Decentralized Web. This approach allows for the direct rewarding of users who share resources, fostering a decentralized and user-centric model that positions BitTorrent at the forefront of innovation in digital content sharing.
JustLend
Overview
JustLend is designed with the objective of establishing pools based on supply and demand algorithms, focusing on assets like TRX and TRC20 tokens. Users can leverage JustLend to provide TRX and TRC20 tokens, earning interest rates tailored to each asset type while also having the option to borrow additional tokens for various purposes.
JustLend operates as a comprehensive Lending & Borrowing platform developed within the TRON ecosystem. The platform's unique selling point lies in creating a currency market driven by interest rates determined through a sophisticated algorithm based on the principles of Supply and Demand. The protocol boasts two key participants: lenders and borrowers, engaging in interactions to optimize profits within the system.
At the core of JustLend is the decentralized lending protocol known as Just (JST), an integral component of the broader Just platform. Positioned as a decentralized finance (DeFi) platform on the TRON Blockchain, Just strives to establish a fair financial system globally. With stable crypto governance and innovative lending mechanisms, Just has earned its reputation as one of the most dynamic decentralized platforms within the TRON ecosystem.
The genesis of JustLend dates back to August 2020, marked by its official launch to the community following a successful Initial Exchange Offering (IEO) on the Poloniex LaunchBase platform. Since then, JustLend has solidified its standing as one of the three core products under the Just Project umbrella. JustLend is a prominent name with lending features in projects on TRON blockchain.
Features
Diverse Utilities of the Just Protocol
JustSwap: Revolutionizing Token Exchange
JustSwap, a decentralized exchange (DEX), is at the forefront of automated liquidity distribution within the TRON Blockchain ecosystem. This specialized platform enables users to seamlessly exchange any TRC20 token instantly and at a minimal cost, thanks to its innovative system pricing mechanism.
JustLend: Empowering Decentralized Lending
JustLend takes center stage as a dedicated platform supporting decentralized lending activities. Users can engage in lending and borrowing with ease, utilizing the platform's advanced algorithms based on supply and demand to optimize their financial strategies.
JustStable: Pioneering Stability with USDJ
JustStable introduces a protocol focused on minting USDJ, a price-stabilizing stablecoin. This utility enhances the stability of the Just ecosystem, providing users with a reliable and secure option for stablecoin transactions.
Specialized Tokens in the Just Ecosystem
USDJ Token: The Stability Pillar
USDJ, a stablecoin within the Just ecosystem, is created by depositing TRX coins through JUST's GCP portal. This stablecoin offers users a secure and reliable means of navigating the crypto market, maintaining a pegged value to the USD.
JST Token: Fueling the Just Ecosystem
JST, the native token of the Just platform, serves a dual purpose. It is used to pay interest and maintain the Just ecosystem. Additionally, JST holders wield governance rights, actively participating in decision-making through voting and various activities within the Just platform.
Streamlined Process for Acquiring USDJ
To expedite the acquisition of USDJ, traders follow a straightforward process. They deposit collateral, often in the form of backing collateral tokens such as TRX. These assets are then exchanged for PTRX tokens, creating a collateralized debt position (CDP). Depending on the deposited collateral amount, users can easily mint or withdraw USDJ. The platform efficiently reimburses users, ensuring the return of the original collateral.
ISwap
Overview
ISwap's Multichain AMM stands as a decentralized exchange protocol leveraging the power of TRON, BSC, BTTC, and FTM networks. Unlike traditional exchanges employing order books, ISwap relies on a sophisticated mathematical formula to determine asset prices. This automated market maker (AMM) approach ensures efficient and automated trading experiences for users across multiple blockchains.
AMMs like ISwap rely on a mathematical formula to dynamically price assets, eliminating the need for order books. This pricing algorithm ensures fair and transparent transactions, catering to the growing demand for decentralized and trustless trading environments. ISwap with its diverse features deserves to be one of the top projects on TRON blockchain.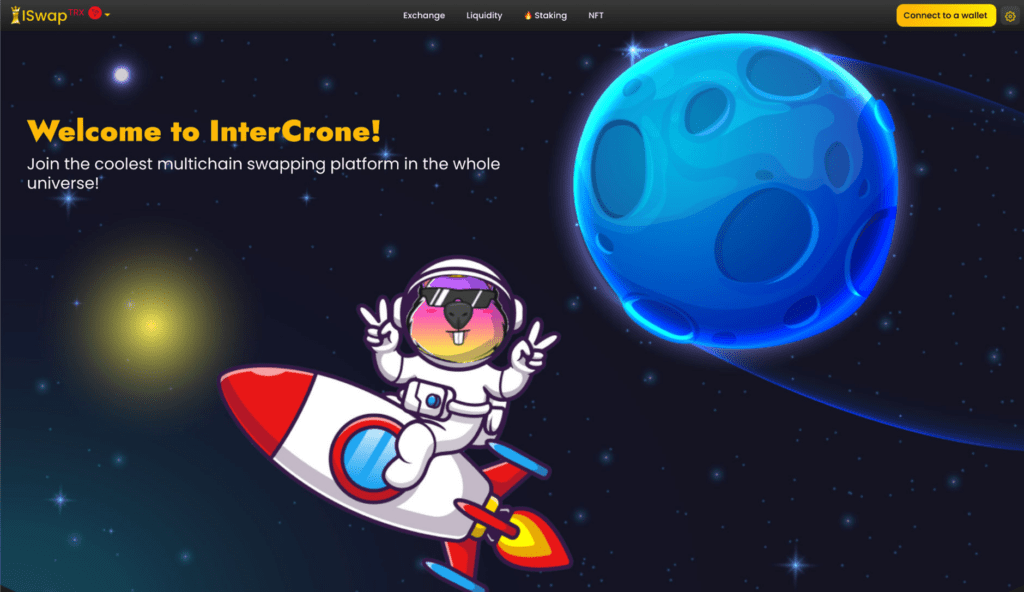 Features
Liquidity Provision: Users can earn by contributing liquidity to the InterCrone Swap pools, fostering a robust ecosystem across TRON, BSC, BTTC, and FTM networks.
Staking Liquidity Pools: ISwap introduces special reward pools where users can stake their liquidity pools. This innovative staking mechanism provides additional earning opportunities for participants.
InterCrone Arbidex Multicasher NFTs: Engaging in the InterCrone Arbidex Multicasher NFTs opens new avenues for users to participate in the vibrant world of non-fungible tokens (NFTs), enhancing the overall ISwap experience.
Social Swap
Overview
Social Swap is the next name in the top projects on TRON blockchain. Social Swap emerges as a trailblazer on the TRON blockchain, prioritizing swift and cost-effective trades through increased liquidity on its DEX. At the heart of this dynamic platform is the native token, SST (Social Swap Token), offering users a gateway to various use cases and community-centric features.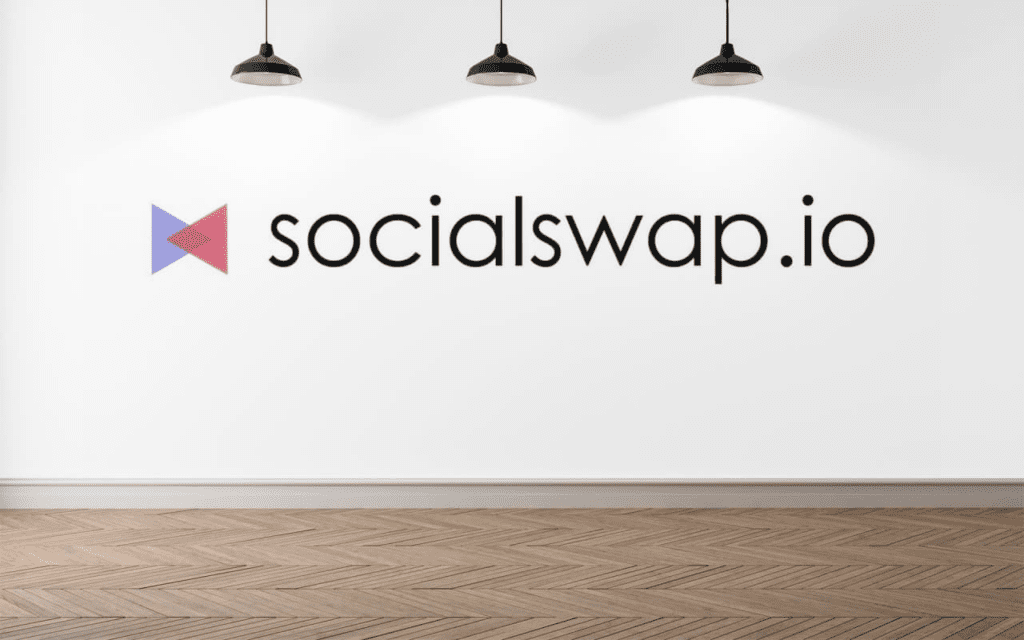 Features
Swift Trades with Enhanced Liquidity
Socialswap.io sets itself apart by focusing on providing users with rapid and cost-efficient trades, facilitated by a robust liquidity pool within the decentralized exchange. The commitment to enhancing liquidity contributes to the platform's mission of creating a seamless trading experience on the TRON blockchain.
SST Token
The SST token is the cornerstone of Socialswap.io's ecosystem, offering users versatile applications. Investors can participate in the solo staking pool, while community-minded individuals can engage with various community pools such as Meetup & Travel, Merch/Beverage Rewards, and more. This multifaceted approach aligns with the project's community-driven ethos.
Community-Centric Approach
Socialswap.io places a strong emphasis on community engagement through avenues like feedback channels, meetups, events, and live calls. This community-focused model is evident in the 10% referral reward system, encouraging users to actively participate and contribute to the platform's growth.
Security Audits and Trust Assurance
To ensure the utmost security for its users, Socialswap.io has undergone comprehensive security audits by reputable firms such as Certik and Turingpoint. These audits provide users with confidence that the platform operates with the highest standards of security and integrity.
Future Enhancements on the Horizon
Socialswap.io is not resting on its laurels; it is gearing up for exciting features in the near future. Users can look forward to aggregator trades, providing a consolidated view of trading options, as well as limit order trades for more strategic trading. Additionally, the upcoming SST Solo Auto Staking Pool adds another layer of convenience and flexibility for token holders.
DISCLAIMER: The information on this website is provided as general market commentary and does not constitute investment advice. We encourage you to do your own research before investing.