Market
Crypto Market Highlights October 21, 2021
780 days ago - Around
5

mins
mins to read
New options for bitcoin traders, cboe buy crypto exchanges, etc. are the highlights of the last 24 hours of crypto market news aggregated by cryptonew.
Crypto Market Highlights October 21, 2021: Investment News
▶ New Bitcoin (BTC) Exchange Traded Fund (ETF) creates more options for crypto leverage, as options on the ProShares Bitcoin Strategy ETF are traded on the NYSE Arca Options and the NYSE Exchanges American Options on Wednesday, according to Bloomberg. Investors will now be able to hedge or advance underlying positions in the first US publicly traded fund tracking futures contract on BTC. Traders – whether they hold funds or not – can bet against or against BITO by buying and selling bullish or bearish call contracts, according to the report.
▶ Market infrastructure provider Cboe Markets announces that it has signed a definitive agreement to acquire Eris Digital Holdings (ErisX) cryptocurrency exchange. Owning ErisX gives them the opportunity to enter the digital asset and derivatives markets through a digital preference platform, they said.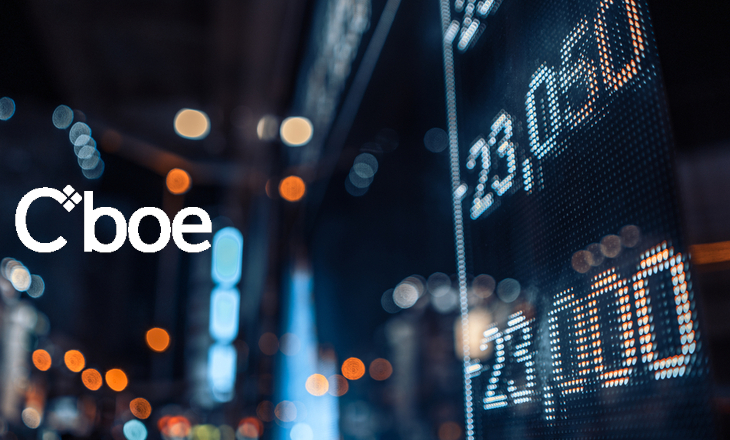 ▶ The financial services group Nomura Holdings has announced that it has approved a share allocation by a third party of the blockchain service provider Crypto Garage Inc. .
Crypto-focused hedge fund Multicoin Capital plans to raise $ 250 million for its third venture fund to support crypto startups, reports The Information. The fundraising should be completed by the end of the year.
▶ Digital Currency Group (DCG), the parent company of Grayscale Investments, announced that it has authorized DCG to buy shares in the Grayscale Bitcoin Trust (GBTC) for a total of $ 1 billion. This increases DCG's pre-approval to purchase $ 250 million worth of GBTC stock valued at $ 250 million.
▶ Animoca Brands announced that it has completed a $ 65 million financing round that was conducted with a pre-valuation of $ 2.2 billion. The new capital will be used to fund strategic investments and acquisitions, product development and popular intellectual property licensing, they said.
▶ Decentralized Financial Protocol (DeFi) Element Finance has announced a Series A financing round of $ 32 million with a valuation of $ 320 million. The round of funding will help them grow the team and continue their work, the team added.
▶ Corporate crypto asset data provider Lukka announced the acquisition of crypto accounting, tracking and management software company Blox Finance. This agreement extends the reach of Lukka's data management software and increases the company's coverage in addition to existing data sets and increases their redundancy, enabling more advanced risk processes.
▶ Purpose Investments announced the filing of a preliminary simplified prospectus and annual information form with the Canadian securities regulators regarding the planned introduction of a cryptocurrency ETF. The new crypto ETFs include the Purpose Cryptocurrency Opportunity ETF, the Purpose Bitcoin Profit ETF and the Ether Purpose Profit ETF.
Cryptocurrency index fund manager Bitwise has announced the launch of its Bitwise Polygon Fund (MATIC), which offers investors exposure to assets through a professionally managed investment product. The new fund is now available to accredited investors for private placement with a minimum investment of $ 10,000 and weekly discounts.
Crypto Market Highlights October 21, 2021: Stock market news
The digital asset trading platform OSL has announced that it will give professional and institutional clients in Latin America access to their exchange at "zero transaction fees" by the end of the year.

Gemini has announced Gemini Earn for its users in Hong Kong, which, according to the company, allows customers to earn an annual percentage return (APY) of up to 8.05% while transferring or exchanging their cryptocurrencies at any time with no minimums and with no redemption fees.

Coinbase and the United States National Basketball Association (NBA) have announced a multi-year partnership that will make Coinbase the exclusive cryptocurrency platform partner of the NBA, the National Women's Basketball Association (WNBA), NBA G League, NBA 2K League, and USA Basketball.
Crypto Market Highlights October 21, 2021: Legal News
Celsius (CEL) cryptocurrency lending platform said it had not received cease and desist orders from New York state regulators and is working closely with the agency. Instead, they received requests for information and urged other US states to contact them, adding that "an increased regulatory interest is not just due to the level of regulation." C.
David Pike, 61, of Florida, has admitted to defrauding a bank as part of a $ 4 billion Ponzi program based on the fraudulent cryptocurrency OneCoin, according to Bloomberg. When he was sentenced in January, he faced five years in prison.
Crypto Market Highlights October 21, 2021: NFTs News
Formula 1 McLaren Racing announced the launch of the McLaren Racing Collective, a platform where fans and collectors can purchase McLaren Racing digital collectibles or non-fungible tokens (NFT). The first sale will allow blockchain fans and enthusiasts to purchase various components of the 2021 MCL35M Formula 1 racing car built from the official McLaren Racing CAD, and the first digital component will be a free gift for the first Be 5,000 fans joining the collective platform.
Join our Facebook group and Telegram group Coincu News to chat with more than 10,000 other people and share information about the crypto currency market.
Important NOTE: All content on the website is for informational purposes only and does not constitute investment advice. Your money, the choice is yours.