Crypto Recap
Weekly Top Crypto News (September 11 – September 17)
83 days ago - Around
5

mins
mins to read
Last week was a relatively good week for the crypto market when Bitcoin recovered to the $26,000 mark. However, some concerns about FTX liquidating $3.4 billion of its assets have also caused confusion in the community. Here, let's review this week's top crypto news with Coincu!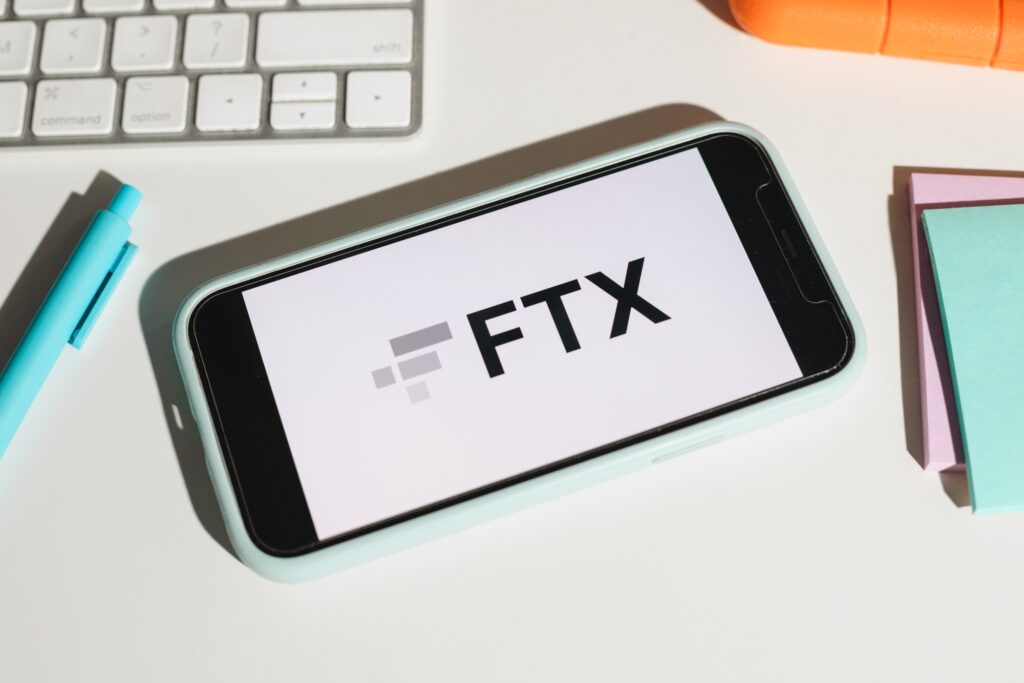 FTX Allowed To Sell $3.4 Billion Cryptocurrency Assets
A Delaware judge approves FTX's request to liquidate $3.4 billion in cryptocurrency assets. The court-approved plan allows FTX to sell up to $100 million worth of most tokens per week. Galaxy Digital, led by Mike Novogratz, will manage the asset liquidation process.
SEC Chairman Gary Gensler Now Explores Bitcoin ETF Landscape Amidst Legal Challenges
SEC Chairman Gary Gensler reviews the Grayscale ETF ruling and Bitcoin ETF applications. A court ruling prompts the SEC to re-evaluate spot vs. futures ETF treatment. Financial giants compete for the first U.S. spot Bitcoin ETF.
CoinEx Hack Has Caused $43 Million In Losses
Crypto exchange CoinEx experiences a $43 million security breach, impacting five blockchains, including Ethereum, TRON, and Bitcoin. It swiftly suspends deposit and withdrawal services, ensuring user assets remain secure, while promising full compensation to affected parties. The exchange's proactive response includes setting up a dedicated investigation team, identifying suspicious wallet addresses, and collaborating with blockchain projects to enhance security.
SEC Gains Access To Sealed Documents In Binance.US Lawsuit
A judge approves the SEC's request to unseal documents in Binance.US lawsuit, exposing the legal battle's details. The commission accuses Binance.US of violating a consent order by failing to separate assets, systems, and teams from Binance. Binance.US defends itself, seeking a protective order to limit sensitive information disclosure.
Huobi Unveils Exciting Rebrand As HTX To Embrace Future Of Cryptocurrency
Huobi, a prominent cryptocurrency exchange, has undergone a rebranding and will now be known as HTX, as announced on the official X account on September 13. While the exchange's name has changed to HTX, its official website will retain the Huobi name, reflecting the exchange's aim to refresh its brand identity while maintaining platform familiarity for its users.
Judge Sets A Hearing Date For Binance vs. SEC Lawsuit On September 18
Binance's legal battle with the SEC reaches a critical point with a hearing set for September 18, 2023. The hearing revolves around protective orders for sensitive documents requested by the company and its affiliates. Binance.US pushes back against the SEC's actions, seeking protection for its top executives and challenging unrelated demands.
Binance.US Legal, Risk Executives Are Now Leaving The Company Under Regulatory Pressure
Key executives at Binance.US, including the head of legal and chief risk officer, are resigning amid increasing regulatory pressure. The SEC has been actively pursuing legal action against Binance, accusing the company of operating an illegal trading platform within the US. Binance's U.S. affiliate is witnessing a series of executive departures and has announced plans to cut more than 100 jobs.
Ethereum's Holesky Testnet Now Live, Paving The Way For Enhanced Scalability And Innovation
Ethereum introduces the Holesky test network with 1.4 million validators on The Merge anniversary. Holesky set to replace the Goerli testnet by early 2024, enhancing testing capabilities and infrastructure reliability. The move to proof-of-stake offers developers a robust platform for decentralized app innovation.
BitMEX Launches The First Batch Of Prediction Market Contracts With Interesting Conditions
BitMEX launches prediction markets for real-world events, broadening trading choices. Initial contracts include FTX bankruptcy, Bitcoin ETFs, and SBF's fate, with more to follow. Traders can earn returns by predicting outcomes, settled in USDT, reflecting BitMEX's crypto innovation drive.
Genesis Now Halts Digital Asset Derivatives Trading Through GGC International
Genesis will halt trading of digital asset derivatives through GGC International starting on September 21. The company introduced a compensation plan aimed at addressing the concerns of retail creditors. DCG is urging creditors to back a proposed repayment plan that could fully reimburse customers who invested through Gemini Earn.
SEC Cracks Down On Stoner Cats 2 LLC's $8 Million NFT Offering
The SEC has charged Stoner Cats 2 LLC with conducting an unregistered NFT offering, raising $8 million for an animated web series. SC2 used aggressive marketing, highlighting potential profits and offering a 2.5 percent royalty on NFT resale transactions, resulting in $20 million in purchases. The company agreed to a $1 million civil penalty, and a cease-and-desist order, and will destroy NFTs.
Co-Founder Of $4 Billion Crypto Scam OneCoin Sentenced To 20 Years In Landmark Verdict
Karl Sebastian Greenwood, co-founder of OneCoin, has been sentenced to 20 years in prison for his role in the $4 billion cryptocurrency fraud scheme. OneCoin, marketed as a revolutionary cryptocurrency, defrauded 3.5 million investors worldwide, while Greenwood profited over $300 million. Ruja Ignatova, the other co-founder known as the Cryptoqueen, remains at large on the FBI's Most Wanted List, leaving victims seeking justice.
Grab Adds Web3 Crypto Wallet And Guidance On NFTs For 180 Million Users
Grab has added a Web3 crypto wallet to its platform, bringing cryptocurrency to its 180 million users. The Web3 wallet is currently available for use in the Singapore region, with support for the Polygon wallet and guidance on wallets and NFTs.
DISCLAIMER: The information on this website is provided as general market commentary and does not constitute investment advice. We encourage you to do your own research before investing.