Top Projects
Top 5 Best Crypto Exchanges In UK
27 days ago - Around
13

mins
mins to read
Many cryptocurrency exchanges allow UK investors to purchase digital currencies in pounds. However, legal issues are a concern for users in this area. Today, let's explore with Coincu the top 5 best crypto exchanges in UK.
Overview of crypto industry in UK
In the United Kingdom, investing in Bitcoin and other cryptocurrencies now requires using platforms that adhere to regulatory guidelines established by the Financial Conduct Authority (FCA). These authorized exchanges provide a variety of deposit methods, including British Pounds (GBP) through local bank transfers, Faster Payments, debit cards, credit cards, and alternative payment methods.
The U.K. government recently unveiled its final rules for the cryptocurrency ecosystem, outlining a phased introduction of regulation. The primary focus is on fiat-backed stablecoins, with legislation expected to be introduced early next year.
This announcement comes following the government's response to a consultation paper issued earlier this year, which set forth recommendations for regulating the crypto industry. In the coming months, additional regulatory measures will be rolled out, encompassing various crypto areas, including algorithmic stablecoins. As these activities, such as trading, come under the umbrella of conventional financial regulation, they will be overseen by the FCA.
Despite the upcoming regulations, it is essential for investors to remember that cryptocurrencies are speculative investments and should only be pursued by those willing to accept the inherent risks, including the potential of losing their entire investment.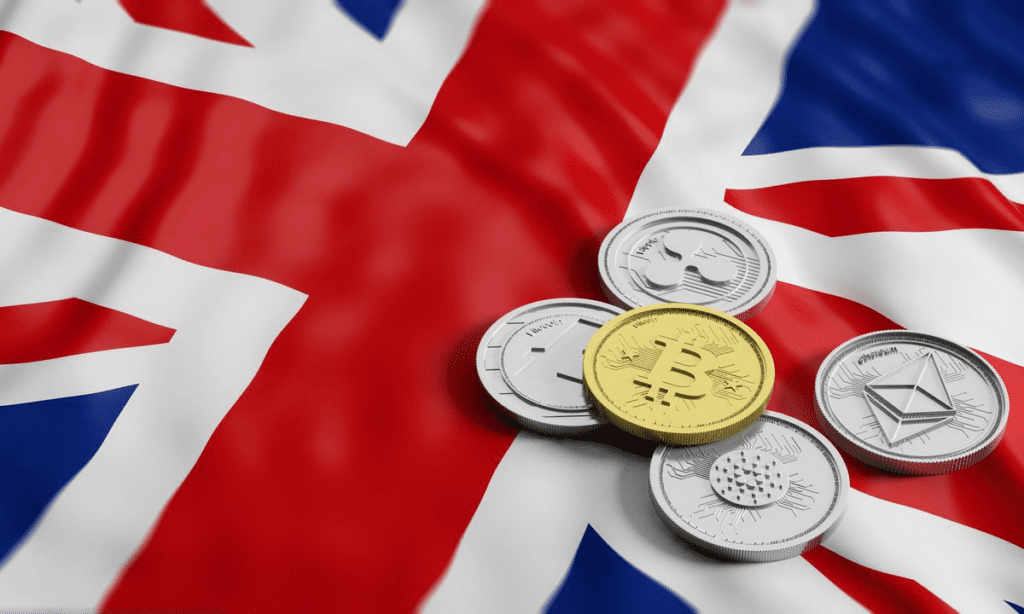 Under the new regulatory regime, crypto firms registered with the FCA as virtual asset service providers will temporarily have the authority to approve their own promotions within the country. Additionally, these regulations require firms to make significant adjustments to their online platforms to enhance warnings to potential customers about investment risks.
When selecting a cryptocurrency exchange in the UK, it is advised to consider factors such as low fees across a wide range of coins, support for debit/credit cards, and e-wallets.
Furthermore, looking for exchanges with low minimum deposit requirements and a strong regulatory framework is crucial in navigating the evolving cryptocurrency landscape in the United Kingdom. Next, let's explore the best crypto exchanges in UK with Coincu.
Top 5 Best Crypto Exchanges In UK
eToro
Overview
eToro, a leading online trading platform, has solidified its position as the go-to choice for investors in the United Kingdom, offering a diverse array of investment opportunities that extend beyond cryptocurrencies. This versatile platform has captured the attention of traders and investors alike, making it the preferred destination for those looking to diversify their portfolios. eToro deserves to be one of the best crypto exchanges in UK.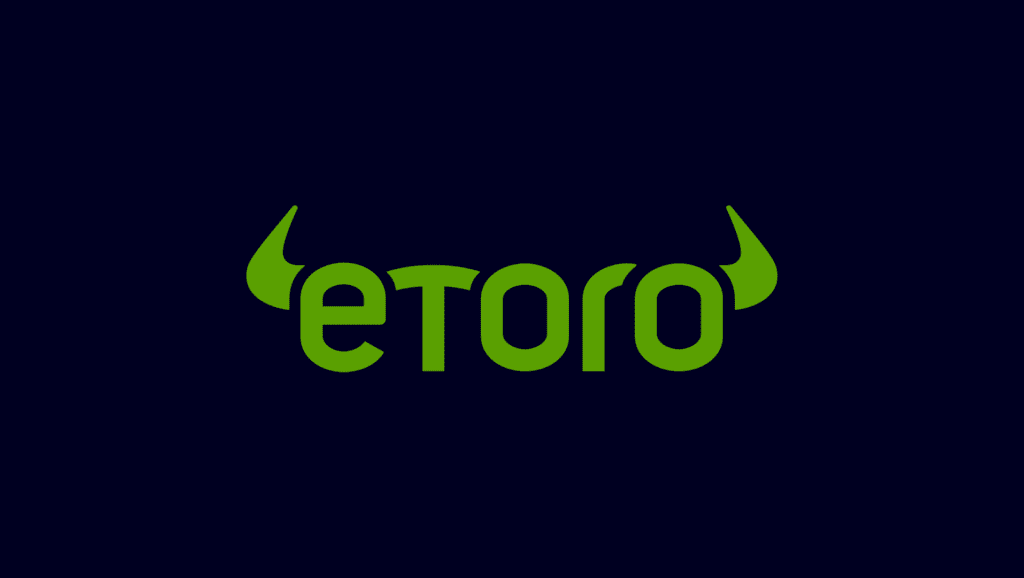 Features
Regulatory Compliance
eToro takes security and regulation seriously, boasting a set of credentials that sets it apart from the competition. In addition to the FCA, eToro is also regulated by the U.S. Securities and Exchange Commission (SEC), the Australian Securities and Investments Commission (ASIC), and the Cyprus Securities and Exchange Commission (CySEC). This multi-faceted regulatory framework ensures that eToro adheres to stringent financial standards and safeguards the interests of its users.
Established Reputation
Founded in 2007, eToro has amassed a substantial client base, currently serving over 30 million users worldwide. This extensive user community attests to eToro's reputation as a trusted and reliable platform for cryptocurrency and other asset investments.
Streamlined Account Opening
Creating an account with eToro is a straightforward process. Notably, for deposits under €2,000 (approximately £1,700), there is no requirement to upload any identification documents, simplifying the onboarding experience for new users.
Swift Deposit Processing
eToro expedites the deposit process for its UK users. Deposits made with a UK debit or credit card are processed instantly, offering a seamless experience. The same applies to payment methods such as PayPal, Skrill, and other e-wallets. While bank transfers may take a day or two to arrive, the efficiency of these instant deposit options is a notable advantage.
Affordable Deposit Fees
Unlike many other cryptocurrency exchanges in the UK, eToro stands out for its reasonable deposit fees. It charges a mere 0.5% deposit fee on GBP payments, ensuring that users can fund their accounts without incurring exorbitant costs.
Competitive Trading Fees
eToro maintains competitive trading fees, with a fixed rate of just 1% for buying and selling cryptocurrencies. This fee structure applies across the platform's extensive selection of 80+ coins, including popular alternatives to Bitcoin, such as Dogecoin, Decentraland, Bitcoin Cash, Ethereum, and Cardano.
Mobile Accessibility
For investors on the move, eToro offers a user-friendly mobile app compatible with both iOS and Android devices. This mobile app ensures that UK investors can buy and sell cryptocurrencies anytime and anywhere, adding flexibility to their trading activities.
eToro Wallet for Secure Storage
To address the need for secure storage of cryptocurrencies, eToro also provides the "eToro Wallet," recognized as the best crypto wallet UK app. With this feature, investors can safely store their crypto tokens. Notably, when using the eToro wallet, GBP deposits can be made without incurring any fees, offering an attractive proposition for users.
Coinbase
Overview
Coinbase, a pioneering cryptocurrency exchange established in 2012, has garnered a substantial user base, boasting more than 100 million investors worldwide. With its user-friendly interface and accessibility, Coinbase has become a go-to platform for beginners seeking to enter the world of digital assets. Coinbase is one of the best crypto exchanges in UK that is preferred by users.
Features
Debit Card Convenience
Coinbase simplifies the process of acquiring cryptocurrencies for UK investors by accepting debit card payments. This convenient payment method provides quick and accessible entry into the crypto market.
However, it's important to be aware that a fee of 3.99% is attached to this payment option. While this fee covers the trading commission, it is noticeably higher than the 0.5% deposit fee charged by eToro, another prominent player in the cryptocurrency exchange space.
Top-Notch Security Measures
Security is paramount in the world of cryptocurrency, and Coinbase has taken industry-leading measures to safeguard user accounts and assets. The exchange implements a stringent two-factor authentication process for account logins, enhancing the protection of user accounts against unauthorized access.
Moreover, an additional security check is triggered when logging in from an unrecognized device, adding an extra layer of defense against potential threats. Coinbase also impresses with its commitment to safeguarding client crypto assets, keeping a substantial 98% of these assets in cold storage, reducing exposure to online vulnerabilities.
Multi-Purpose Coinbase App
In line with its commitment to user convenience and security, Coinbase offers a versatile mobile app, available for both iOS and Android users. The Coinbase app serves a dual purpose, acting as a crypto wallet for secure storage. This multifunctionality allows UK investors to manage their digital assets on the go, combining accessibility and safety in one package.
Gemini
Overview
Gemini emerges as a top-tier platform known for its steadfast dedication to trust, safety, and transparent financial operations. These core principles not only resonate with users but also align seamlessly with the rigorous guidelines. Remarkably, Gemini's commitment to compliance and security was made unequivocally clear when it became one of the pioneering exchanges to register with the FCA in August 2020. Gemini is on the list of the best crypto exchanges in UK because it has full legal documents in the region.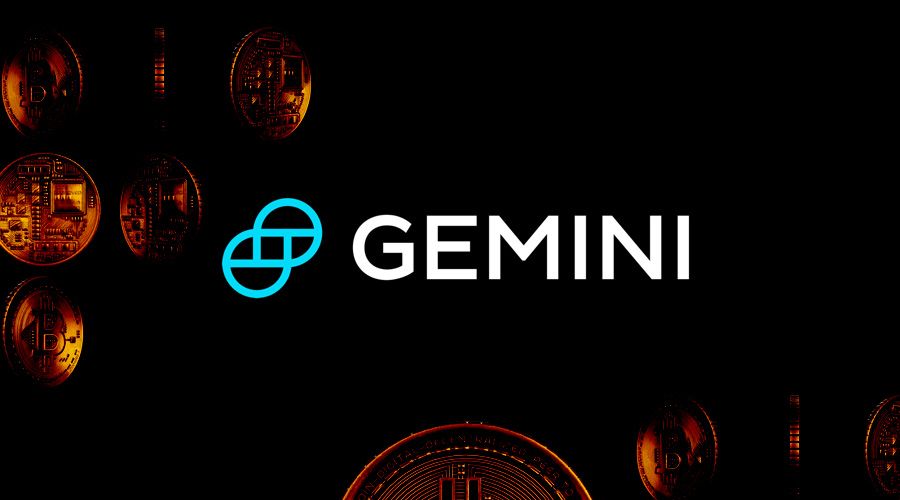 Features
Diverse Cryptocurrency Portfolio
Gemini's expansive offering includes a portfolio of over 100 cryptocurrencies, providing investors in the UK with a multitude of options for trading and staking. This diversity ensures that users can tailor their portfolios to align with their investment preferences and strategies.
Nifty Gateway
Gemini distinguishes itself by owning Nifty Gateway, a prominent NFT marketplace. This acquisition enables users to seamlessly engage in the buying, selling, and storage of non-fungible tokens, tapping into the dynamic world of digital collectibles and art.
The Gemini Ecosystem
The Gemini platform extends beyond cryptocurrency trading and NFTs. Its comprehensive ecosystem encompasses a mobile app, an exchange platform, an active trader interface, a digital wallet, a clearinghouse solution, and a regulated stablecoin. This holistic approach demonstrates Gemini's commitment to offering a wide array of tools and services to meet the diverse needs of its users.
Security and Trust
Gemini has carved a reputation for being a stronghold of security and trust within the cryptocurrency space. The exchange's commitment to safeguarding user assets includes various security measures, such as crypto insurance coverage, SOC certifications, two-factor authentication, multi-sig protections, and cold storage. These robust measures minimize the risk of security breaches and protect user funds.
Fee Considerations
While Gemini excels in security and trust, it's important to note that the platform charges relatively high fees. Debit card payments incur a fee of 3.49%, while a 2.50% fee applies when using PayPal to purchase Bitcoin in the UK.
Additionally, a 1.49% standard trading commission is a cost consideration for users. Despite these fees, many investors in the UK continue to choose Gemini as a long-term investment option, given its strong security practices and regulatory compliance.
Binance
Overview
Binance has emerged as a prominent choice among UK investors, securing its position as the fourth most preferred crypto exchange in the region. Known for its exceptional liquidity, Binance has become a go-to platform for large-scale trades, drawing attention not only within the UK but on a global scale. Binance is also one of the best crypto exchanges in UK despite recent restrictions from the authorities.
One of the standout features that sets Binance apart is its remarkable daily trading volume, which consistently hovers around the impressive figure of $5 billion. This robust trading volume underscores the exchange's importance in the global crypto landscape and its ability to cater to the needs of both novice and experienced traders.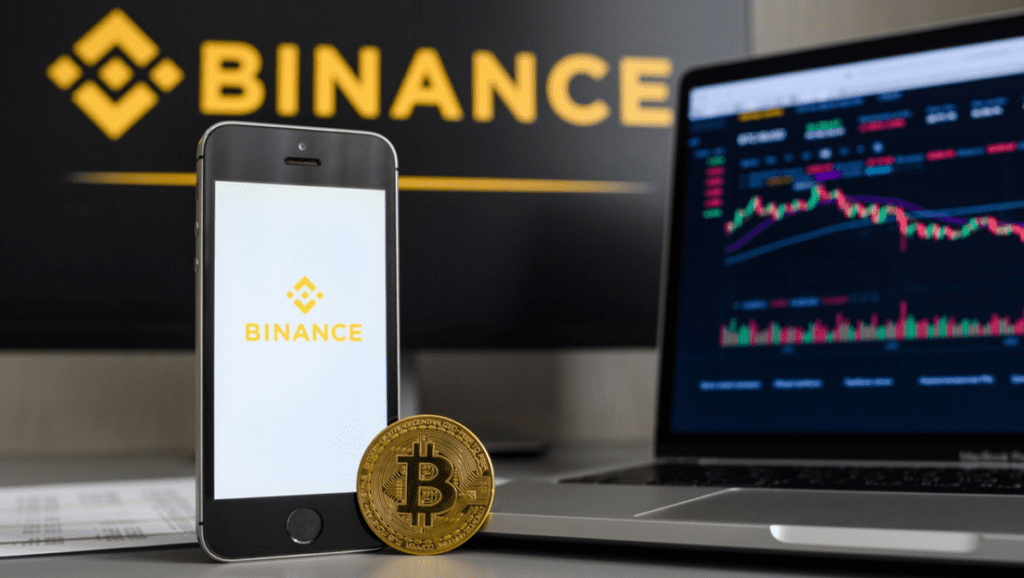 Features
A Top Choice for UK Crypto Traders
For UK investors seeking an active presence in the cryptocurrency market, Binance stands out as a leading choice. The exchange has garnered significant attention for its wide range of offerings, making it particularly attractive to traders looking to diversify their portfolios. With a selection of over 350 coins, Binance provides ample opportunities for investors to explore various cryptocurrencies and their potential.
Diverse Crypto Portfolio
One of the key advantages of Binance lies in its remarkably low trading fees. In a move that delights traders, Binance now offers commission-free trading on 13 selected pairs, a development that includes the highly significant BTC/GBP pair. For other pairs, standard trading commissions begin at 0.1% per trade. These fees decrease as trading volume escalates, providing an incentive for active traders to engage in larger transactions.
Maximizing Savings with BNB Tokens
Additionally, Binance presents a unique opportunity for cost-conscious traders through its 25% discount on trading fees. This discount can be obtained by paying commissions using BNB tokens, Binance's native cryptocurrency. By utilizing BNB tokens, traders can significantly reduce their trading expenses, enhancing their overall profitability in the crypto market.
Funding Options for UK Investors
When it comes to funding their accounts, UK investors have several convenient options at their disposal. While Binance accepts UK debit/credit cards for instant processing following a quick KYC (Know Your Customer) verification, a more economical choice for depositing funds is via UK bank transfers. Opting for this method not only slashes the deposit fee to a mere £1 but also ensures that the payment is credited within a swift 5-10 minute window.
Security and Asset Protection
Security is paramount in the world of cryptocurrency, and Binance prioritizes the safety of its users' assets. The exchange provides three proprietary wallets for storing crypto tokens. The Binance web and mobile wallets, though custodial in nature, offer advanced security features such as cold storage, two-factor authentication, and the presence of an insurance fund named SAFU (Safe Assets Fund for Users). Additionally, Binance offers the Trust Wallet app, providing a decentralized alternative for users who prefer to control their private keys independently.
OKX
Overview
OKX is renowned for its status as a low-cost crypto exchange that offers support for an extensive array of digital currencies. This versatility has made it a favored choice for cryptocurrency enthusiasts and traders seeking accessibility to diverse assets. OKX is the last name on the list of the best crypto exchanges in UK.
OKX, since its inception in 2017, has made significant strides in the cryptocurrency space, providing a secure and user-friendly platform for its expansive user base. The exchange's global presence across more than 100 countries underscores its commitment to serving the international cryptocurrency community.
This thriving cryptocurrency exchange's success can be attributed to its ability to adapt to the evolving needs of its users and the dynamic digital currency landscape. With a plethora of supported cryptocurrencies, OKX continues to be a major player in the crypto industry, making it a valuable resource for both seasoned traders and newcomers looking to explore the world of digital assets.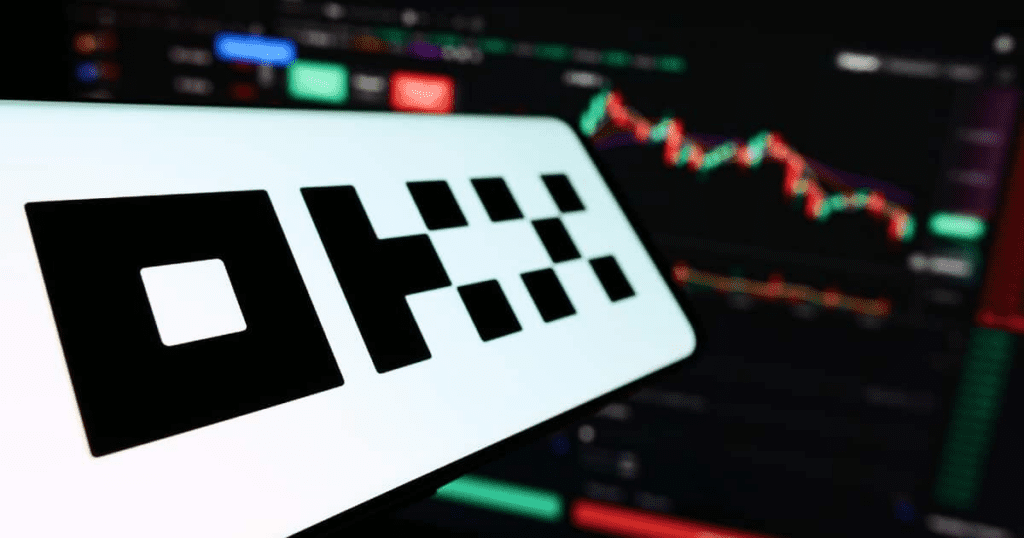 Features
Diverse Trading Options
OKX divides its crypto trading options into three distinct categories: spot, margin, and derivatives. It's essential to note that derivatives trading is not available for UK retail traders.
Variety in Derivatives
Within the derivatives market, OKX offers an array of choices, including options, bi-quarterly futures, and perpetual swaps, which resemble futures but do not have expiration dates.
A Vast Portfolio of Supported Cryptocurrencies
OKX stands out for its extensive selection of supported cryptocurrencies. This portfolio spans from well-known assets like Bitcoin, Dogecoin, and Bitcoin Cash to emerging cryptocurrencies such as Stellar, Filecoin, and Polygon.
Fees and Trading Volume Discounts
OKX is known for its competitive fee structure, charging just 0.1% per transaction. Similar to other platforms like Binance, fees become more advantageous as trading volumes increase. Exploring how OKX rewards high trading volumes, encouraging more active trading on the platform.
Trading Tools for All Traders
OKX offers an advanced trading suite, complete with various tools, including integration with TradingView, which allows users to access technical indicators and drawing tools. In addition to catering to advanced traders, OKX is also well-suited for beginners, as it supports debit/credit card purchases with a minimum card purchase amount.
Earning Passive Income Opportunities
OKX provides opportunities for passive income through crypto savings accounts, offering attractive Annual Percentage Yields (APY) on select assets. These rates come with a flexible term, meaning there's no need to lock crypto assets away. OKX offers staking opportunities with even higher APYs for those willing to commit to a longer lock-up period.
Decentralized Options and Non-Custodial Wallet
OKX's diverse ecosystem includes access to a decentralized exchange and a non-custodial wallet, ensuring users have choices when it comes to control and security.
Seamless Crypto Conversions
OKX's crypto converter is a separate tool that allows investors to convert various cryptocurrencies and stablecoins at any time without incurring fees. This feature helps investors avoid slippage, ensuring they receive the best possible rates during conversions.
DISCLAIMER: The information on this website is provided as general market commentary and does not constitute investment advice. We encourage you to do your own research before investing.